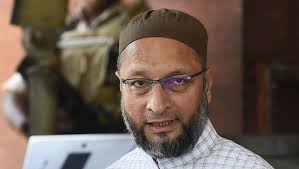 Asaduddin Owaisi said the bill is only a part of many of the attacks on Muslim identity and citizenship.
Many Indians know that from the start (2014) of the BJP government, it started a fight in between Hindus and Muslims, don't know why BJP Narendra Modi is concentrating only on Religious view.
There are many problems in India like Corruption, Child Labour, Rape, Murders, Unemployment, Mob-Lynching and etc. When there are this much of problems in India don't know why India Government BJP is taking interest in religious rules changing concept.
Hyderabad MP Asaduddin Owaisi's comments came while many in the political colour hailed the passage of the triple talaq bill in the Upper House on Tuesday evening by 99 votes in support.
Remarks also came from the All India Muslim Personal Law Board (AIMPLB) which called the way of the bill a black day in the Indian democracy.
In a tweet, "the Muslim body said, Certainly, it's a black day in Indian democracy. Notwithstanding Indian Muslim women's struggle to the TripleTalaqBill, the Modi led government passed the bill in both the lower house and the upper house. We on behalf of millions of women condemn this action."
Many responses came from the Indian National Congress.
By investigating the connection of the triple talaq bill, the Congress said there was no need to criminalise the practice as it had already been cancelled by the Supreme Court.
The triple talaq bill, which invalidates the practice of instant divorce by Muslim men, is now going to become a criminal offence with 3 years of imprisonment.