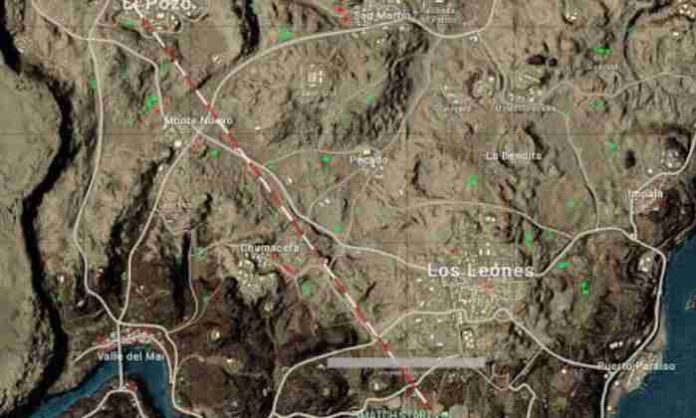 PUBG Mobile recently published its latest content update version 0.18.0 that brought a host of new features, including renewed Miramar map update.
Miramar, the identical desert map that came as the first additional map for PUBG MOBILE a couple of years ago. Miramar was spartan in every sense and allowed a great way for snipers to practice their skills. However, the latest update has added extra stuff to Miramar, making it more attractive than before.
The Miramar map makes the Ruins as a new location for players to get down. The Ruins, towering and complex are found to the northwest of the map. This new location gives players a new place for loot and explore.
The all-new update adds a racetrack in the Miramar map, in which players can search for driving fun during the game. Notably, the track runs into the whole route and is excellent for motorheads.
The Golden Mirado is the most exclusive vehicle in PUBG MOBILE that you can get your hands on. It's related to the equivalent muscle car you find around Miramar in usual matches, but this one appears in an exceptional paint job of gold.
In the desert realms of Miramar, the Golden Mirado is a very flashy way to go around, awarded that you have a solid squad backing you up in case it brings the attention of a rival team.
Miramar gets two new different areas for players to battle it out. One of them is the new Ruins areas, which, as the name implies, has ancient tombstones related to the Stonehenge. This proceeds for perfect moments for snipers to exclude players from a distance.
Miramar map also arranges the all-new Win94 that begins with a 2.7x Scope pre-equipped and only issues in Miramar. This is a medium-range Sniper Rifle (Lever Action) and is suitable for medium and long-range attacks deal severe blow and no scope.
A first for PUBG MOBILE, the vending machines are excellent for those times when you want a painkiller or an energy drink. The tools can award players up to eight painkillers or energy drinks at a time. The vending machines are spread across the map.