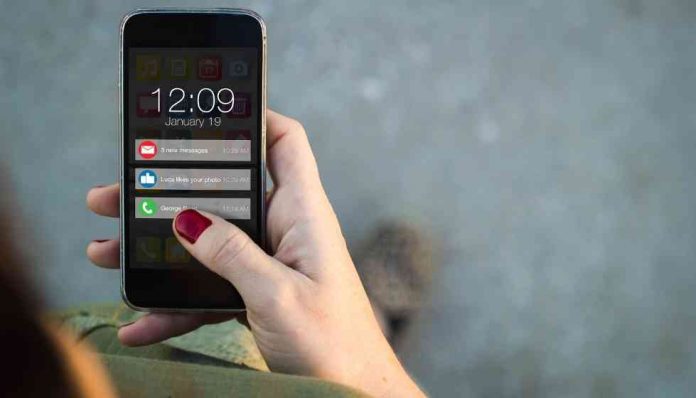 In this modern competitive world, marketing trends are emerging steadily, especially during this pandemic where we all were required to stay at home and practice social distancing. So in all these difficult times, most people had spent lots of good time surfing the internet. Hence, this time has emerged as the biggest opportunity for business persons like you to improve customer stability using these ecommerce trends where you require a mobile app for your business. 
Having a mobile app lets you set up a personalized connection with random visitors via iOS push notifications who can turn into your prospective clients. Here, you can also impress your existing clients by developing a long-lasting relationship with them. However, there are some times when the users don't like to receive unwanted notifications on their Mobile phones. This means you need some creative ways to grab users' attention and increase your iOS mobile app's user retention with push notifications. Here we have seven. So have a look:
#1. Operate Network-Based Push Notifications:
The first way is you can use network-based push notifications. It is as simple as the name suggests. You can easily send iOS push notifications on your user's mobile screens. Here, all you need is your users' consent whether they have subscribed for these push notifications or not. Once the user clicks on the allow button, they will directly receive your iOS push notifications. And now you can keep them closer to your business by sending them timely updates.
#2. Target Mobile Screen Push Notifications:
Whenever a user installs the app on his Mobile phone, they start receiving notifications continuously on their mobile phone related to that app. You might also have experienced that. So you can use the same strategy via iOS for your own business. This will increase the number of engagements for that app so that you can make this app user-friendly.
#3. Deliver Smart Push Notifications:
This is the smartest way to use iOS push notifications. Here you can use Emojis, Images, or even Videos to regain the attention of your existing mobile app users. Users usually get easily attracted to Images and Emojis rather than simple text messages. 
#4. Highlight Abandoned Cart Push Notifications:
Whether you admit it or not, we all have done this once in a while. Here I am talking about the pending Cart list where the items to be purchased are selected but not yet ordered. There could be many reasons for this, like Online Payment failure, excess shipping charges, or maybe excessively delay time of order receiving. So in these cases, companies usually collect the data of these types of users and send them Push Notifications on a regular interval to complete the cart. Here you can also use iOS push notifications for the same purpose. This will motivate your users to complete the order, and hence you can have more sales in this way.
#5. Launch Trigger Push Notifications:
You might have noticed that when you inquire about something on a particular business app, you start to receive push notifications after your inquiry continuously. These messages usually carry updated details of the product related to your previous inquiry, which motivates you to buy that product. Now being a mobile app owner, you also need to do the same. So, send them iOS push notifications messages and remind them about their previous purchase inquiry. This will surely trigger their buying capacity to pay for your products and services as well.
#6. Ping Them With Reminder Notification:
Sometimes your users initiate to register themselves on a particular platform like your iOS mobile app, but some of them don't finish the registration process. So, getting complete registrations on your business app, you can utilize the reminder iOS push notifications where they can re-engage themselves to complete the registration procedure this time. These kinds of Gesture Notifications help your business in making the subscriber trustworthy regarding your Brand.
#7. Choose Location-Based Push Notifications:
When your customers receive the iOS Push Notifications related to a particular area after reaching a nearby place, those specific push notifications are considered location-based Push Notifications. In general, you might have also received so many push notifications on your device in the same regard. Usually, various companies use these alerts in a push notification way to let their customers know about nearby Hotels, Petrol Pumps, Shopping Malls, etc… They so can you for retaining your customers lifelong with your business.
Conclusion:
Here we can conclude that push notifications have emerged as a favorite trend in the growing Ecommerce industry. With the utilization of iOS push notifications, you can now directly interact with customers through personalized messages. This kind of personal content helps you in improving your client retention and boosting your sales as well. Further, to grow yourself as a winner in the Ecommerce industry, you can conveniently use the Push Notifications marketing strategy and see your business growth at different online platforms.