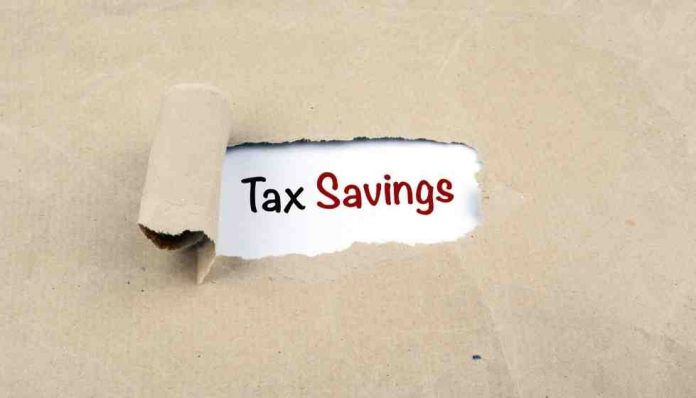 Planning and paying taxes is one of the essential things that salaried employees have to take care of every financial year. There is a lot to consider, from finding your exact income tax slabs to understanding your salary breakup. But, if done the right way, tax planning can help you save your money.
Also Read –  Make Future Planning With Life Insurance Policies
There are several ways to avoid paying extra tax and instead put that money into your savings. Here are 10 smart ways that can help you in saving taxes:
1. Buy a Health Insurance Policy
Section 80D of Income Tax states that a particular portion of the money you pay as a health insurance premium is not tax-deductible. In short, the premium that you pay for your health insurance policy for yourself or your family can be claimed as a tax deduction. Currently, you can claim a deduction of Rs.25,000 under Section 80D on insurance for self, spouse, and dependent children.
2. Efficient tax-saving investments under 80C
Another popular way of tax exemption comes under Section 80C that allows you to reduce taxable income by making tax-saving investments or incurring eligible expenses. Some of the investment options you can utilize in this section are PPF, LIC, ELSS Funds, ULIP, SSY, and so on.
3. Taking Home Loan when buying your dream House:
If you are thinking about how to save tax on your salary, just making investments in specific schemes is not the only way to save your taxes. You can also invest in your dream home and enjoy the tax exemption. Under Section 24(b) of Income Tax, you can get tax exemption on the interest payment on home loans. However, you can only avail of the exemption if the property is "self-occupied" or "private."
Also Read – Top 8 reasons that make term insurance plans a must-buy
4. Go for Electric Vehicle Loan
If a home loan seems too hard, you can also fulfill your dream of buying your vehicle and saving the tax. The only thing to keep in mind is that your vehicle has to be an electric model. As per Section 80EEB of Income Tax, you can get a tax exemption of up to 1.5 lakh rupees on the interest you pay on the loan of an electric vehicle. You will also be exempt from the Green Tax that the government has recently rolled out in Budget 2021.
5. Availing Meal coupons from employer:
Meal coupons or vouchers and are calculated based on two meals per working day. The annual allowance for meal coupons is set to a maximum of Rs 26,400 per year and is tax-exempt in the employee's hands.
6. Claim House Rent allowance
As a salaried employee, you can partially or wholly claim the HRA (House Rent Allowance) if you live in a rented property. This comes under Section 10(13A) and can lower your taxes payable as a salaried individual
7. Claim Income tax exemption on Gratuity:
Gratuity is what salaried employees get on events like resignation, superannuation, retirement, dismemberment, or death. This amount is tax-exempt under Section 10(10) of the Income Tax. However, to be eligible, you need to complete a minimum of five years of service in the company.
8. Tax benefit for dependents with special needs:
If you have any disabled dependents, you can also claim a tax deduction on the expenses incurred on their treatment and maintenance. The dependent can be the spouse, children, parents, or even brothers and sisters. Under Section 80DD, you can claim up to Rs.75000 in a year. If the disability is severe such as 80% or more, the income tax deduction limit is Rs. 1,25,000.
9. Extra Contribution to NPS
While NPS or National Pension Scheme already falls under Section 80C (we discussed that in point 2), it can also give you some extra perks. For instance, while there is a limit of Rs. 150000 under Section 80C, you can invest Rs. 50000 extra in the NPS, and that amount too will be tax-free under 80CCD (1b). This is a good option if you have already used tax-saving deductions like Sections 80C, 80D, and 80TTA of the Income Tax Act.
10. The Standard Deduction
The last but easiest one is the standard deduction for salaried employees under section 16(a). Earlier, the limit was Rs. 40000, which was later increased to Rs. 50000 from FY 2019-20.
If you have a question like saving tax on salary, we hope you are better informed now. Knowing the tax-saving tools and tips is a great way to minimize your overall tax liability. And now that you have plenty of tips, it is time to utilize the ones you can quickly try. Just plan and take reasonable steps.
Also Read – Whatsapp will offer insurance and loans to rural low-income workers