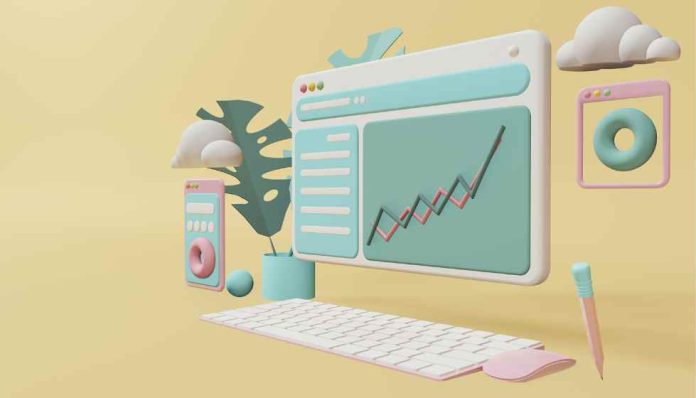 Is your browser slow? We'll use the four major browsers on the market for this quick optimization guide: Chrome, Firefox, Edge, and Safari. Take note.
Optimize your browser and avoid slow performance
1. Clear your cache and cookies
The cache is a repository of preloaded images, page content, web page cookies, and other information your browser collects through temporary memory as you browse the Internet. The cache allows frequent visits to the web page to load faster but at a cost.
Lighten your load by clearing your cache and cookies. It's easy to do and one of the top recommendations for poor browser performance.
How to clear the cache in Chrome
On your computer, open Chrome.
In the upper right corner, click the three stacked dots.
Click More Tools> Clear browsing data.
At the top, choose a time slot. To delete everything, select All Time.
Check the boxes next to Cookies, other page data, and Cached images and files.
Click Clear data.
How to clear the cache in Safari
Click on the Safari tab at the top left of your screen and choose Preferences from the dropdown menu.
Select the Advanced tab from the menu that appears.
At the bottom of the tab, select Show Develop menu in the menu bar box and close the Preferences menu.
Tap the Develop tab in the Safari menu at the top of the page.
Click Empty Caches from the dropdown menu.
How to clear the cache in Firefox
Click the three-line menu button to open the menu panel.
Click History and select Clear recent history.
Next to the Time interval to clear, choose All from the dropdown menu and select Cache from the list of items. Ensure that other things you want to keep are not fixed, and then click the OK button.
How to clear the cache in Microsoft Edge
Click on the three dots in the top right corner and tap Settings.
Tap the three-line menu at the top left and select Privacy, search & Services.
Under Clear browsing data, next to Clear browsing data, tap Choose what to clear.
Choose a Time Interval from the dropdown menu. You can choose the Last hour, Last 24 hours, Last seven days, four weeks, or All time.
Next, choose the types of data you want to delete. For example, delete your browsing history and cookies but keep your passwords and form-filling data.
Select Delete now.
After clearing the cache, you should notice a tangible improvement in your browser's performance.
2. Trim your list of extensions
You may not wear extensions or be open to any extension under the sun.
Also Read: How to Identify and Block Malicious Notifications on Devices
Depending on what you are using, you could be opening the door to security issues like data tracking, targeted ads, etc. Extensions can also significantly affect the performance of your browser.
Remove extensions that you don't use frequently. Test your browser and gradually add your must-haves individually. Working methodically in this way could reveal problematic extensions. You can replace them with something lighter, safer, and less heavy.
3. Keep as few tabs open as possible
Organize your browser tabs by need and purpose. Inboxes, things you're reading for work and other stuff for fun. When everything is organized and minimized, it's easy to see what you need and don't need at any time.
4. Try reinstalling your browser
To uninstall and reinstall a browser on a PC:
Press the Start button.
Look for Control Panel.
Select Programs.
Under Programs and Features, select Uninstall a program.
Find and choose the browser in question. You can right-click and Uninstall or use the Uninstall button.
Continue validating and clicking until you have finished the job. Now, you can reinstall a new version. Ideally, one downloaded from the official source.
To do the same on your Mac, you can drag Safari or any other browser to the trash. Edge, Firefox, and Chrome users might resolve the issue by doing so.
However, critical apps like Safari may only partially clear up the problem (and doing it incorrectly could break iOS). In this case, updating the browser could be a good solution. You will often find that your browser needs to catch up.
5. Scan for viruses and malware
A slow browser only sometimes comes from natural causes. Sometimes it is the worst-case scenario and a sign that your device has been infected with malware.
That is why you should regularly scan your devices with reliable antivirus software. If it detects an infection, it will remove and speed up your machine again.
Also Read: Amazon's free streaming IMDb TV app is now available