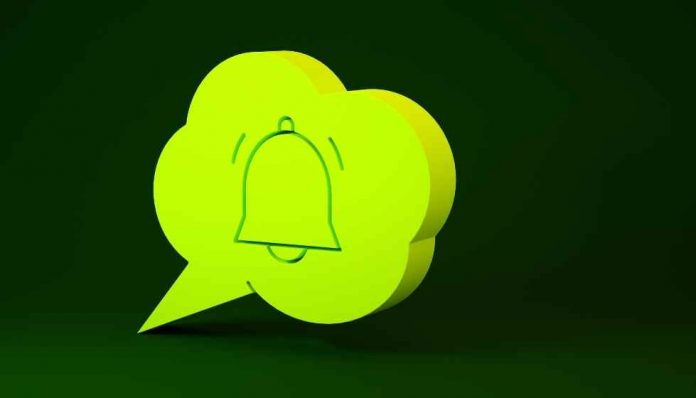 Internet browsing can become a real odyssey when ads, pop-ups, and other on-screen alerts keep popping up. Many of these notifications are necessary and useful. However, many others may have malicious intent, so we must learn to identify them to avoid falling into the trap.
As Internet users, we have likely noticed that while we navigate between web pages, go from one link to another or search directly in the search engine, we see many ads and new windows with notifications of all kinds. 
In the same way that when we access a physical store, we see advertisements for brands, promotions, or store personnel who want us to try a new product, these notifications have the same objective.
Surely some of these situations will be familiar to us:
We enter a web page, and suddenly, a window in the center tells us to "Like" its Facebook page or another social network, subscribe to its newsletter, or another series of requests if we want. 
Or, after a few seconds of reading some news or article, a new window appears on the screen notifying us of a price drop on a product or service offered by the web.
These messages do not have to be malicious. Moreover, many are intended to alert us to interesting content on the web, promotions, or even updates on the web or the cookies policy.
However, other notifications are designed to get our attention and get us to click on them for less positive purposes for us since they will try to take us to a fake website, make us download a virus or malware, or fill out a form with our data. to use them for your benefit: name, surname, address, bank details, user accounts, etc. How to identify a malicious notification.
How to Identify a Malicious Notification
They are windows or messages that appear on the screen without having requested them ( pop-ups ) and usually contain very aggressive advertisements for us to do something (buy a product, download a tool, provide a mobile phone number or click on a button under any excuse ).
Why Do They Appear?
It is most likely because we are on a website with a low reputation, our device is infected, or we have installed some malicious program or browser extension.
A very common example is the alerts informing us about a supposed device infection. An alert message may appear while we browse, informing us that our device is infected or that we need to take some action on it, inviting us to download a supposed antivirus, which has nothing to do with the one installed on our device.
We will be able to identify others because they include a telephone number with which to contact a false technical service.
As we have already mentioned, the notifications and ads we see when browsing do not have to be malicious. However, distinguishing them will not always be easy, so it is prudent that we configure our browsers and devices to disable them whenever possible.
How to Turn Off Notifications and Ads on Our Devices
Install an Ad Blocker in Browser
These types of programs or extensions that we can install in our browser (Chrome, Firefox, Microsoft Edge, or Safari) allow us to eliminate and/or block the advertising that appears when we visit different websites. Some very popular ones are AdBlock or UBlock.
In Google Chrome:
To download and install extensions, we must access the following link. Then, we will search for the one that interests us by typing its name.
After installing it, we must click on Add to Chrome. A window will appear with the permissions requested by the extension and the Add extension button. We will carefully review the requested permissions to verify that they are reasonable and are not requesting unnecessary access.
In Mozilla Firefox:
We will click on the icon of the three lines in the upper right corner > Add-ons.
Then, we will look for the extension's name in the search engine, and once located, we will click on Add to Firefox.
After this, we must review the permissions and add the extension.