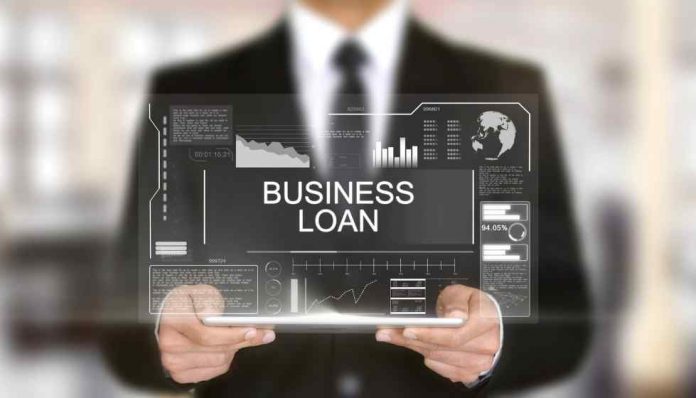 Starting or beginning with a new business is no easy feat, especially with a wide range of decision-making involved in setting it up, especially sourcing funds to raise capital. However, even after kick-starting the business, a lack of funds for working capital or a liquidity mismatch can significantly hinder running the business. Property owners can leverage their property and avail funds against it to fulfil monetary requirements in such scenarios.
Explained here are key factors to take into consideration before going ahead with applying for a loan against property:
Interest Rate: The interest rates of LAP can vary widely amongst lenders, depending on the lender and their risk assessment of the applicant's credit profile. Some lenders may tend to offer relatively lower interest rates for a self-occupied residential property when compared to those charged for commercial properties or properties that are not self-occupied. Interest rates of SBI Loan against Property can also vary depending upon the required loan amount and repayment tenure opted for by the borrower.
Repayment Tenure: Most lenders offer loans against property for tenures stretching up to 15-20 years, which is relatively longer than other credit facilities offering no restriction on end usage of funds, such as personal loans, gold loans and top-up home loans.
While choosing the tenure of SBI Loan against Property, remember that a shorter tenure implies higher EMI payout but lower interest cost. A longer repayment tenure results in smaller EMIs but higher total interest costs. Therefore, it's essential to factor in your repayment capacity and monthly investments earmarked for crucial financial goals when selecting the loan tenure. Also, try reducing your overall interest cost by making prepayments towards your loan whenever you have surplus funds.
Loan Amount: Lenders generally provide up to 50%-70% of the property's market value as a loan, depending on the applicant's repayment capacity, income, property to be mortgaged, etc. Remember that, during the evaluation of the property's market value pledged for taking SBI Loan Against Property, lenders also tend to factor in various parameters like location and age, surrounding infrastructure, etc.
Type of Property Pledged: Apart from accepting the residential property as collateral for LAP, many lenders also tend to allow other forms of property such as commercial and industrial property to be pledged for leveraging and availing funds against it.
No Restriction on End usage of Funds: Similar to the nature of the personal loan, gold loan and top-up home loan, SBI Loan against Property generally does involve any restriction on the end usage of loan proceeds of loan against property barring illegal or speculative purposes. Hence, the borrower holds the freedom to utilize the loan proceeds for diverse personal and business purposes like business expansion, and child's higher education, working capital, medical treatment, etc.
Processing Time: When availing LAP, keep in mind that lenders have to verify all your property related documents before disbursing the loan and also undertake a technical study to confirm the ownership of your property and its market value. Thus, the disbursal of SBI Loan against Property generally takes around 2-3 weeks. Take this disbursal time into consideration before applying for LAP, as it may not be suitable for those looking for quick loan disbursals.
Processing Fees: The processing fees for loans against property ranges around 1%-2% of the loan amount for most lenders. As LAP generally involves a big-ticket size of the loan amount, its processing fees can constitute a sizeable amount in the overall cost of the loan. Thus, remember to compare the processing charges levied by various lenders before zeroing in on any lender, as even a slight variation in these fees can make a significant difference in the total cost of the loan.
Prepayment Charges: As per RBI guidelines, lenders are barred from levying prepayment penalties on LAP lent on floating interest rates, just like in the case of SBI Loan Against Property. However, lenders may tend to levy prepayment charges on LAPs lent on fixed interest rates. Hence, making prepayments towards a fixed rate LAP can cost you a considerable amount in the form of prepayments charges. Therefore, when availing of LAP, prefer going for a floating rate over the fixed ones to keep the option open for making prepayments in future, whenever you have surplus funds, without incurring any penalties.
Final Words-Should you Opt for a Loan Against property to Start a Business?
Yes, entrepreneurs looking for funds to start a business can opt for a loan against property. Being a secured loan backed by pledged collateral in the form of property, These loans have been offering high loan amounts and lower interest rates than other funding options.
Since business loans are usually offered to existing businesses and not for those requiring funds to start one, SBI Loan Against Property is a good option for entrepreneurs to source funds, in addition to the fact that it's mostly cheaper than other options such as a personal loan.
Entrepreneurs must have a clear roadmap for their cash flow projections, business' feasibility, revenue generation plan etc., to boost up the chances of loan approval. Even the entrepreneur's repayment capacity and creditworthiness are assessed through their credit history. An entrepreneur's history of work experience in the chosen business field is another parameter that affects the loan eligibility and approval chances. Moreover, a good credit score of an entrepreneur would boost the chances of approval of LAP for the business.
When availing loan against property, remember that factors such as interest rates, repayment tenure, processing fees, LTV ratio, disbursal time etc., tend to vary amongst various LAP lenders, depending upon the property's features, the credit profile of the applicant, and the lender's credit risk appetite. Thus, it's prudent to compare the loan features against property offered by as many banks or lenders as possible before submitting the loan application. Begin the process of comparing the LAP offers (if any) of the banks and HFCs with which you have existing customer relationships. Follow this up by visiting online financial marketplaces, since these allow their visitors to compare various loan options or offers available to them based on their monthly income, credit score, job profile and other loan eligibility criteria.