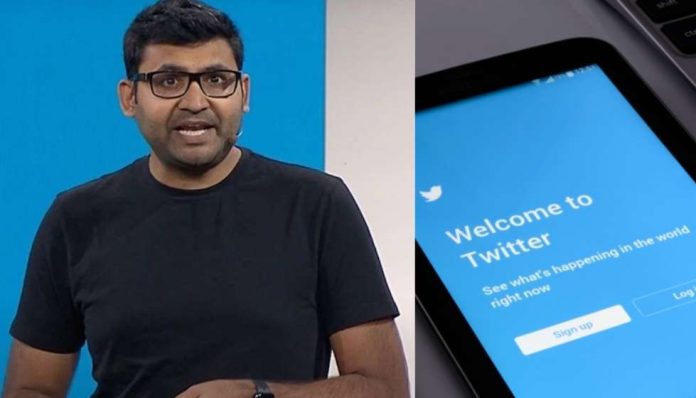 Parag Agrawal is the new CEO of Twitter, and previously it was Twitter co-founder Jack Dorsey was the CEO, the longest-serving chief executive in the company's 15-plus-year history.
Parag Agrawal isn't the familiar well-known of names unless inside or outside of Twitter. He's remained with the company for over 10 years, though, working his means up from an engineer to grow its top executive and a friend of Jack Dorsey's.
Agrawal began at Twitter back in October 2011, centering on ad products, and he grew the first recipient of the company's "Distinguished Engineer" title.
He was following named chief technology officer in October 2017. Throughout that time, he's bounced in to approach high-profile queries like a large-scale password security problem and catch on to some of the company's more exceptional leadership like decentralization.
But notwithstanding that long tenure, Parag Agrawal, who is 37, hasn't contributed much time in the public eye — something that will quickly change with his brand-new role.
That stated, there are some ideas from Agrawal's history as CTO that could show where Twitter sway goes next under his leadership.
Agrawal is the fourth personality to take the controls at Twitter, after Dorsey, who started the organization from 2006 to 2008 and from 2015 until now. 
Evan Williams co-founded Twitter alongside Dorsey and worked as CEO from 2008 to 2010, and Dick Costolo, Twitter's former COO, served as CEO from 2010 through 2015.
As CTO, one of Agrawal's most important projects has been managing the company's decentralized Bluesky platform, which states first announced in December 2019.
Meant as an open and decentralized standard for social media that Twitter itself could ultimately transition to accepting, Bluesky has been one of the more exciting plans for Twitter's future and a pet project of Dorsey's.
Bluesky has also been pulling up steam in the past few months after a long time of radio silence: the group announced its review of existing decentralized social media systems at the start of the year and eventually put cryptocurrency developer Jay Graber in charge of Bluesky in August after months of exploring for a product lead.
Probably, Bluesky's development, and its possible influence in returning the underpinnings of Twitter's platform, will remain to be a significant project for Agrawal as CEO.
Additionally, the recently founded Twitter Crypto team headed by Tess Rinearson announced before November also reported immediately to Agrawal. However, it's not apparent if that will remain the case following his promotion.
That team is also determined to operate jointly with Bluesky, which speaks to a potential direction for Twitter's future, coupled with Agrawal's interest in decentralized Web3 platforms.
Agrawal began the struggle to advance Twitter's internal technology back in 2018 to examine and maintain speed up the feature development and deployment speed, as seen in an interview with The Information beginning this year.