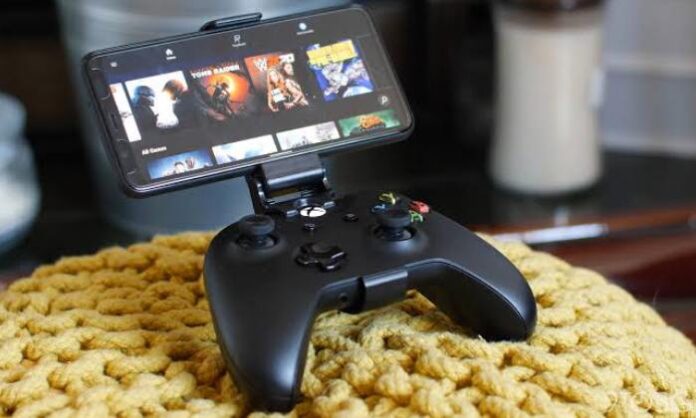 With the world of gaming growing at an incredibly rapid rate, countless ambitious beginner gamers are joining the industry in high hopes of going pro. While getting started as a beginner gamer will demand substantial funds to invest in either a console or a suitable gaming PC, you will also need a few gaming tech accessories to enhance your experience.
However, you may feel somewhat overwhelmed when it comes to finding gaming tech that is suitable for beginners; there is so much out there. There's no doubt you won't want to overspend unnecessarily, so we have compiled this list of gaming tech essentials for you. Once you have all the basic needs covered, you will then be able to expand your collection of gaming tech as your budget allows. Before you consider going pro, you should ensure you have the following basics.
Your Gaming Console
Of course, your first gaming essential is your console or gaming PC. While there are quite a few consoles out there to consider, the iconic Xbox and Playstation consoles are the most popular choices for a list of relevant reasons. When it comes to purchasing your console, you should consider details such as gaming title compatibility, console specs, total value, and even hardware elements.
Once you have decided which console is best, you can consider customizing the console to make it unique. Xbox one skins or Xbox one s skins are quite effortless to find online, and if you are anticipating the release of the new Xbox system, you will be able to find skins from retailers. Alternatively, you may feel PC gaming is more appealing, in which case, you should consider the higher initial cost of investing in a gaming laptop of PC. Even though PC gaming is more pricey to get into, you will be able to upgrade your machine as time goes on rather than having to purchase an entirely new machine as you would with gaming consoles.
A Selection Of Gaming Titles
You don't have to go crazy when it comes to purchasing a selection of gaming titles as a small selection is enough to get you started. It is best to choose only a couple of titles to get started rather than to overwhelm yourself with a large selection of games. By purchasing just one or two gaming titles, you will be able to focus more on going pro. However, you should consider popular titles, especially if you plan to go professional.
League of Legends, Call of Duty, and Halo are just a few of the most popular titles for 2020, and when considering that these titles are by no means new releases, you can expect them to reign supreme for years to come. If you aren't sure which titles to go for, you should read through a few tutorials for each title to determine which game lures you in.
Console Accessories
Once again, you should avoid going overboard when it comes to console accessories. If an Xbox or Playstation console won your heart, you would be able to start gaming with no more than your console and a game. However, it will be wise to invest in a headset, comfortable seating, and perhaps a suitable controller. While your console may include a standard controller, purchasing a high-end controller will fuel your enthusiasm and drastically enhance your gaming experience.
On the other hand, if you are considering becoming a PC gamer, accessories are essentials. From a gaming mouse and mouse pad to a suitable keyboard and a high-end headset, PC gaming accessories are considered necessities. Other essential basics for PC gamers include a desk that is stable and large enough, a gaming chair, and other small extras.
Enhancing Your Gaming Abilities
As a beginner gamer, you will likely receive some slack from players when indulging in online gaming, although, you will soon learn to navigate online worlds better. If you aren't too keen on exposing yourself to the world of online gaming just yet, it is best to sharpen your skills offline for a while. You should always make use of game tutorials when starting to understand the game entirely.
However, you can fine-tune your skills with good practice, online forums, and informative gaming guides. Reaching pro status as a gamer will not happen overnight, which is why you should dedicate a certain amount of time each day towards improving your skills. Practice makes perfect, and when it comes to skills such as gaming, you should not allow a lack of initial skill to demotivate you.