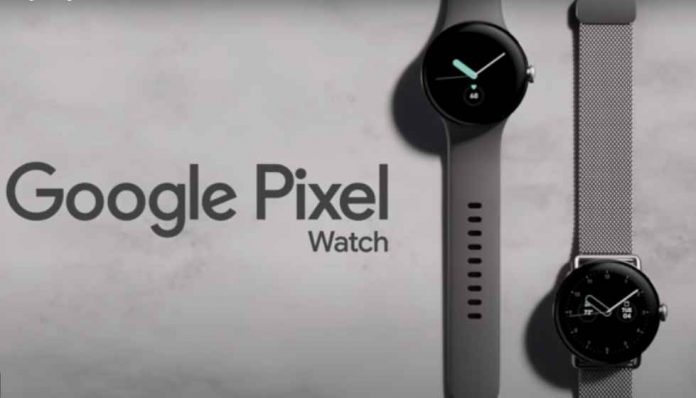 Google launched its first smartwatch in only three European markets. It has Wear OS 3.5, and Fitbit's algorithms will manage the wellness functions.
Pixel Watch had already been announced by Google in May. Still, with the presentation on 6 October and the Pixel 7, it made its debut in society. Excluding Fitbit products, Pixel Watch is Google's first-ever smartwatch.
The "Dome" Shape
The shape of Pixel Watch is circular and is characterized by the domed glass, a customized Gorilla Glass 5 3D, under which a 320 PPI AMOLED screen is manifested that supports the DCI-P3 colour space, has a declared brightness of 1000 nits and can rely on the Always-on display (AOD).
The size is 41 mm, the weight is 32 g, the water resistance of 5 ATM and the 294 mAh battery promises to cover a day of use on a single charge; it is unknown whether with or without AOD. So, in terms of autonomy, we are more on the Apple Watch side than on the Galaxy Watch 5 Pro.
However, Google has added a magnetic base to the Pixel Smartwatch that recharges the watch to 50% in 30 minutes, 80% in 55 minutes, and 100% in 1 hour and 20 minutes.
Health is "managed" by Fitbit
The chip that drives the Pixel Watch is Samsung's Exynos 9110, which pairs with a Cortex M33 processor designed to optimize battery life. It is a solution similar to that of Samsung, which for its wearables, uses a W920 processor that relies on a Cortex-M55 for the management of the AOD, and of Qualcomm, which also uses a Cortex M-55 for its W5 + SoC for background tasks.
RAM is 2GB and Storage is 32GB on eMMC
The operating system is Wear OS 3.5. The Pixel Watch is completed by Bluetooth 5.0, Wi-Fi, NFC, integrated GPS and all the sensor parts represented by the altimeter, accelerometer, gyroscope, SpO2 sensor, heart rate sensor (and ECG) and a sensor defined by Google "multipurpose", probably to activate in the future also the gestures borrowed from the Pixel 4 Soli technology. However, the warning for falls will only arrive in 2023.
The microphone and speaker are there because Pixel Watch can also handle calls. Above all, it can interact with Google Assistant.
It supports Google services, including Gmail, Calendar, Maps with indications on display and Google Wallet, so you can also pay in contactless mode with Google Pay.
Fitbit is still an essential part of Pixel Watch, not only because 6 months of the premium plan come with the watch, but because all health-related functions will be linked to Fitbit's algorithms, such as sleep monitoring, ECG, daily readiness, meditation; but it cannot measure body temperature and stress levels.
Google has chosen for the moment not to bring Pixel Watch to Italy. It will be available only in Ireland, Germany and France starting from 13 October for 379 euros for the Wi-Fi version and 429 euros for the LTE version.
Also Read: BEST SMARTWATCHES UNDER RS. 5000