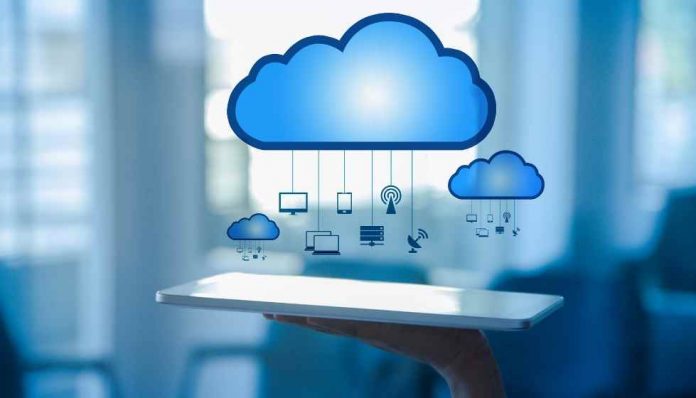 Cloud computing is essential. Why should companies switch to cloud computing platforms like AWS [1], Azure, or Oracle? Cloud computing is a hot topic right now.
Many articles and posts discuss the benefits of migrating company operations to cloud computing. Many of these perks are available to the IT department within companies. This article will present a new perspective that looks at cloud computing from a business perspective rather than a technical one.
Each company is unique, and even direct competitors will have different needs. While not all institutions will benefit from the benefits described in this article, they should be considered.
Business decisions are often based on saving time or money. However, time is not all about money.
Let's now see how cloud computing can benefit organizations.
Cloud Computing: The Benefits
Cloud technology has many benefits, and that is why so many companies–from large corporations to new startups–are adopting it with eagerness. Cloud computing is an excellent opportunity for businesses to reduce their carbon footprint and protect sensitive data.
1. Cost savings
Cost-saving is a big reason why organizations intend to learn cloud computing techniques and intricacies. As with most outsourcing situations, data moving to the cloud can result in lower costs. According to one study [2], 50% of users reported cost savings due to the use of cloud-based apps in their organizations. However, EY has shown that moving to a cloud provider reduces total data ownership by 30%-40% over a period of 10 years [3].
Server maintenance is a large project and can create a lot of overhead. Even if an organization doesn't use physical files, paying for storage space can be costly. You can eliminate this problem by moving all data to the cloud. A cloud vendor can also help an organization grow without the need for a significant upfront investment. Cloud vendors often charge monthly or annually for affordable services, even for small businesses.
2. Flexibility
Workplaces have pushed more to promote a healthy work-life balance in recent years because flexibility matters a lot when we talk about productivity. Many workers now prefer to work remotely, making it unsafe or even impossible for organizations with traditional data processes. Cloud computing allows employees remote access to their data from any internet-enabled device provided they are authorized.
They can log in and finish work using their laptop, tablet, or smartphone. This is proving to be a great advantage for employees, especially those who frequently travel.
Organizations can also use cloud-based systems to move data quickly and increase storage space. These changes are straightforward to manage and usually involve contacting the vendor and telling them what you need.
3. Burden will be less for the internal team
IT teams are responsible for a lot. IT teams are responsible for monitoring security and providing support to multiple systems and departments. You can take their workload off their plates.
Cloud-based data solutions mean IT won't have to provide support or updates. These will be provided by an external source, which will allow them to provide 24/7 support and continuous maintenance.
They will have no other responsibilities or projects. The cloud vendor will handle all implementation aspects, and the internal IT department can do some of their work which could have been otherwise pending.
This allows the team to better support other functions and value-added activities, such as actively reducing cyber risks. The reduction of cyber risk in itself is such a significant supportive factor.
4. Security
Research has proven that the cloud is more secure than traditional in-house storage, which contradicts many popular beliefs. One of the most popular cloud platforms worldwide, Salesforce, found that 94% [4] of organizations saw increased security after switching to cloud computing. 91% [5] also stated that the cloud makes compliance more manageable. Cloud-based data management has many advantages.
Many data breaches start with an inside source, and you could learn more about potential sources of data breaches if you do a PG certificate program in cloud computing from Great Learning. Traditional data storage can be made vulnerable by employees.
Cloud systems allow authorized employees to limit access to data to specific parties. As long as passwords are safe, data will be protected too. It is also possible to monitor access and any changes or data removal. This allows you to detect mistakes and an opportunity to rectify them before they become public.
It is safer to share data via cloud-based servers, and most provide links that allow sharing with only selected parties. The owner can also decide the level of access (editing-enabled, view-only), etc. and this is safer than creating a virtual or physical copy that anyone can access.
5. Competitive advantage through sustainable innovation
IT and risk teams can focus on their core business by using an external party to manage system security and maintenance. It allows them to perform value-added activities, increase productivity, and keep their systems secure. It is essential in industries that do not use cloud-based systems.
Cloud computing allows for continuous access to data and related analytics. This enables companies to speed up the time to bring new products or services to market and quickly implement changes. It is essential to remain competitive in rapidly changing industries.
The cloud is now the standard in an increasingly technological world. Although it might not be essential forever, the cloud is better than traditional paper files and internal storage. Organizations can ensure that they don't become outdated by staying up-to-date with technological developments.
Every organization can benefit from moving to a cloud-based system. It will make valuable data more secure and enable collaboration and cost-saving. This gives the organization a competitive edge that will last for the future.
Conclusion
The cloud allows workers to communicate instantly with other colleagues, which results in greater cooperation, engagement, learning, and continuous improvement. Employees can contribute by sharing their work without duplicating their efforts or using repetitive manual processes. This improves productivity and allows employees to share ideas and to new opportunities. This contributes to the general growth of the organization.