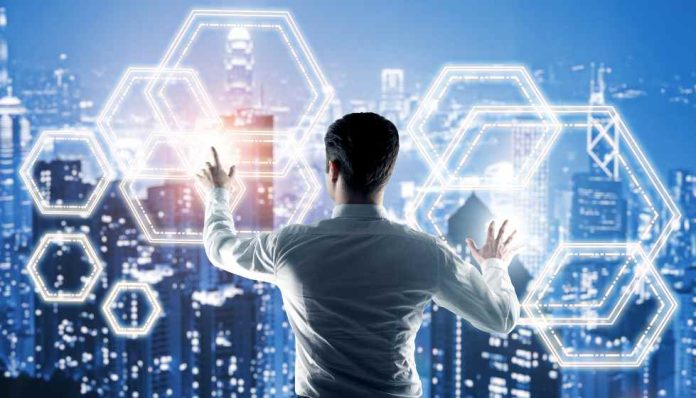 Technology breaks into this panorama to make things easier: digitizing accounting statements and classifying them is the first step to guaranteeing the economic viability of companies. Carrying out effective expense management means excellent savings in finances.
Many companies are at a crucial moment in which it is vital to analyze each of the operations and find the most profitable way to solve their financial problems."
Technology and innovation as a lever for accounting digitization
Dexeus affirms that "a modern financial department must play a fundamental role in your company's business strategy. 
In addition to focusing your resources on gathering data to reach potential customers, set the correct prices, invest in the right markets, and calculate risks. In short, it contributes to growth. And all this would not be possible without the implementation of a technological tool that allows us to digitize finances.
In fact, according to the IDC consultancy, business spending on digital technology will grow by 3.4% in 2023 compared to the previous year, reaching 53,500 million euros, thanks to the increase in investments in the public cloud, infrastructures, and Artificial Intelligence, among others. 
Technological tools have undoubtedly positioned themselves as the lifeline to face economic problems in companies. Moreover, many already find them essential to boost savings, optimize their fixed costs and maintain control of their expenses and investments.
10 steps to achieve better management of expenses of a company
9 out of 10 CFOs are receptive to implementing new technologies and process automation. The experts insist: "it is important that companies sustainably optimize their processes and take advantage of the many opportunities offered by digitization."
Let's learn about the journey towards intelligent management of business expenses; where to start?
1. Break down the expenses of your company
To know how to manage expenses, you must first know them in detail. Make a classification, categorize by types of expenses, and write down the amounts and recurrences.
2. Define your business expense policy well
A good policy will indicate which expenses are covered and which are not, the limits, the necessary documentation to justify each expense and compensation for mileage.
3. Pay special attention to mileage and diet
Accommodation, transportation, food. All of them must be perfectly defined in the travel expenses policy. 
4. Keep a close eye on supplier payments
Establishing your supplier payment policy is vital, specifying the payment method, the payment date, and your company's guarantee. 
5. Control the management of monthly expenses
Team salaries, Social Security contributions, rents, payment to suppliers… Organizing them will be vital to optimizing your cash flow.
6. Manage subscriptions
Keeping track of online expenses and managing subscriptions is very important because there is more than meets the eye, and they are usually periodic expenses -monthly or yearly.
7. Make the most of real-time information
Knowing the financial information about your expenses in real time will allow you to make decisions based on what is happening. We no longer talk about vague estimates and last-minute expenses.
8. Speed ​​up expense verification
Everything has undergone a radical change with expense control applications. Now, taking a photo of the invoice, uploading it to an app, and forgetting about the paper is enough.
9. Centralize your team's expenses with company cards
A card with which to pay for anything related to work is already possible. In this way, no employee will have to advance their own money.
10. Goodbye Excel, hello app to manage expenses
An app to record expenses is a huge time saver. Everything is more accessible if they use the method I have at my expense – I take a photo of the ticket – and upload it to the app.
Finance personnel claim to spend an average of 5.4 hours a month chasing and processing invoices, they say from Pleo. A worrying fact that demonstrates the lack of modernization in the expense management processes.
And it is that the automation of administrative and accounting management allows companies to be more efficient and transparent, which translates into reduced costs and better time management. It is a safe bet for companies, and there is no doubt.