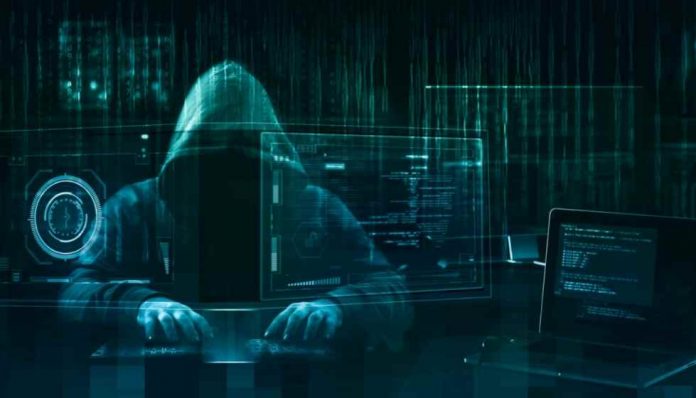 Online purchases are the order of the day, and guaranteeing the security of our data and avoiding falling into a scam has become essential for all of us. With the rise of marketplaces and e-commerce platforms, cybercriminals' attempts to steal our data and scams are also on the rise. 
In the following article, we collect the safest practices we must follow to avoid deception and continue enjoying our online purchases.
Image search
Buying gifts over the Internet, shopping online, or simply searching for the best prices on the Internet is already widespread among users. Gone are the days when we went to several specialized stores to find the best price for a product. Now, all this we can do with a few clicks.
And like everything that becomes popular, some seek to profit from it by putting fraud and scams into circulation. To avoid being a victim of any deception, we provide you below with a series of guidelines to follow with which we can quickly identify those websites and offers that are reliable from those that are not.
What should we take into account before starting to buy online?
Mobile image loading
Keeping our equipment updated and installing a good antivirus will protect us from possible vulnerabilities or malware that seek to collect our personal and banking information.
Another critical point is to ensure that we will use a strong password when registering on an online shopping website.
How can we know if it is a reliable website?
There are many types of stores where you can buy a wide variety of products online, an example of which are e-commerce platforms or marketplaces.
Large companies with an online sales store, such as Amazon, eBay or AliExpress, where different sellers can put their products up for sale, and small companies with an e-commerce platform, have security systems that guarantee safe online shopping.
We will know that they are secure platforms if they include the following information :
• Company information: The NIF or Tax Identification Number is used to know the tax identification of companies. This and other information, such as the company name, the physical domain and the company's name or contact information, must appear reflected on the web. The most common is that they are found at the bottom of the web in a link called "Legal Notice".
• Data it collects and how it is used: The store must have a section informing us about the personal data it collects and its purpose. This information can be found within the "Privacy" area, although you could find it elsewhere, such as in "Terms and conditions of service."
Remember that we have the right to have our data protected. These rights are regulated using the LOPD-GDD and the ARCO rights.
• Security certificate: Verifies a web page and establishes an encrypted communication with the server so that no one can intercept the communication between the online store and our device. When we provide private information over the Internet, such as our name, ID, bank details, etc., we must check that, in addition, the website uses the HTTPS secure communication protocol.
• Trust seals: One way to guarantee that the website meets specific security requirements is to check if it has a trust seal.
• Shipping and return policies: A reliable website will always inform users about the shipping and return policies. In this section, you will inform us, in case you want to make a return for whatever reason, who will bear the shipping costs and the deadlines.
How can we know if it is a reliable product/seller?
The Internet is a perfect place to find bargains and products at competitive prices, but cybercriminals can also use these offers to deceive users.
Here are some handy tips to follow when shopping online. Some are general, and others depend on the type of platform; for example, if we are going to buy a product from a seller registered in a marketplace or from a specific brand on their e-commerce platform:
• Meager prices: Keep an eye out for products priced too good to be true. An Internet search through different platforms can help us know if we are facing a bargain or if, on the contrary, we are facing a scam.
• Request for personal information: Sometimes, the website, whether a marketplace or e-commerce, may ask us to provide our data. Remember to publish only the information that is essential for the purchase. If they ask you for a lot of information that has nothing to do with the purchase, be suspicious.
• Reputation of the seller: Have you been registered in the marketplace for a long time? Does the seller have good references? Before letting ourselves be carried away by an offer, we must make sure that the seller is trustworthy:
o, Do a little internet search on the seller to find out more about him.
o, Analyze other buyers' opinions about the product and the seller's reputation.
• Product description: A sparse or poorly worded description and few or poor-quality images can indicate that it is not a legitimate offer.
If it is a marketplace, we should be wary of the seller, but if it is an e-commerce platform, it can help us identify a fake website.
• Foreign accounts and anonymous payments. To avoid future problems, it is not recommended:
o, Make payments using money transfer systems anonymously.
o Make transfers abroad since, if you had to claim later, the claim process and the recovery of the money would be much more complicated.
o, Make payments outside the e-commerce or marketplace platform. Most platforms have integrated and secure payment systems. In the case of marketplaces, they have security measures to help you get your money back in the event of a scam.
What other security measures should we take into account?
We have already purchased the product and are waiting to receive it! In addition to all the above measures, it is recommended that we keep the order invoice in case we need it for a future claim.
Similarly, before completing the order, complete information must include complete information with the final price, shipping costs and taxes included in the purchase.
But what if the order never arrived? In addition to filing the claim, remember that you have the Police website where you can file complaints online, which also has a brigade specialized in computer crimes.