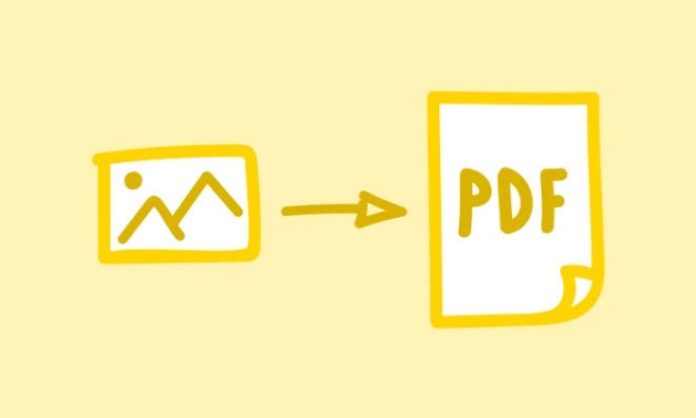 Converting a Portable Document Format or better known as PDF file is very important since PDF files are one of today's most-used file formats. So it is only logical that we know how to convert any file format into various file formats that we need without compromising the original file format. Fortunately, we know one online converter tool that would be able to help you with that.
PDF Bear is free to use a browser-based converter tool that is guaranteed to convert your files for only a short amount of time regardless of the file size or the quantity. So, if you want to know how to convert PDF to JPG or any other file format that you need, then you are in luck! We will be giving you three simple and easy to understand steps that would help you in converting your files with PDF Bear.
Uploading PDF File
The first step is pretty much straightforward. You have to upload your file into PDF Bear's system and choose which file format you want to convert, but for this instance, you will be selecting the JPG file format. You can do that by using their drag-and-drop feature or using the old traditional way of clicking on the "Select File" button.
Using PDF Bear, you will easily convert your PDF file to a JPG file format without experiencing any problems or mishaps. PDF Bear is not only limited to PDF to JPG conversion, but there are still numerous file formats that PDF Bear offers. Choosing PDF Bear in converting your files is one of the most efficient and the fastest ways of converting your PDF files.
Conversion Process
PDF Bear is a powerful and reliable online converter tool and can convert multiple files regardless of the file size simultaneously. The conversion process even would not take that long. If you are worried about your files being tampered or compromised, you are worrying about nothing.
PDF Bear ensures that your files are safe and secure with their 256-BIT SSL connection to ensure your PDF to JPG file will remain safe in their hands. They will also permanently delete your original file from their servers if you have been inactive for the past hour. PDF Bear assures all its users that the conversion process is faster than other online converter tools, making it one of the most reliable converter tools, especially when you're in a rush.
Ready for Download
Once the conversion process has been completed, your converted file will now be ready for download. But it is worth noting that every downloadable link that you are given, the file can only be downloaded or accessed for a limited time. This is a way for them to make sure that you are the only one who will have access to your converted files.
You can also choose to save it on your cloud storage such as Dropbox or Google Drive if your device does not have sufficient storage space. You can also customize and apply changes on your converted file with their editing tools.
Takeaway
Well, there you have it, guys! What do you think? Aren't these three steps easy to understand and follow? PDF Bear also has incorporated its instructions on its website with each specific file format conversion.
PDF Bear is an excellent way of converting your files because it isn't only limited to one operating system or device. You can access their full features for free with Windows, Mac, Linux machine, iPad, tablets, laptops, or PCs. Since it is also a browser-based converter tool, you don't have to download or install anything on your device.