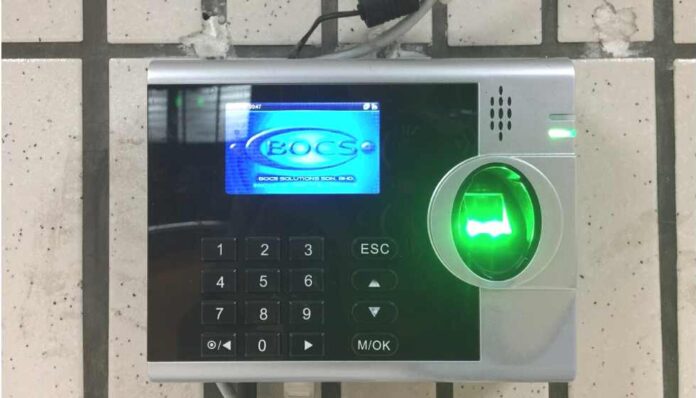 Managing attendance is one of the most critical aspects of any company's day-to-day activities. It may not seem like a core task or function, but time management is crucial for all employers to increase employee productivity. Primarily, as salary and incentives are evaluated based on work hours, time-management analysis supports payroll decisions.
This critical aspect can be simplified and optimized with the right time and attendance machine. An advanced solution like KENT CamAttendance can handle standard scheduling features as well as more complex functions.
Let's find out how an attendance machine helps deal with time management:
Track Employee Time
An attendance machine with time tracking features can help employers monitor employee presence in the office. Such attendance machines keep track of how much time is spent at work. Time management serves as both an efficiency indicator and a guide for making financial decisions about the organization. Additionally, when a company can monitor hours automatically via apps, they can send compensation emails to the employees
2. Attendance Management
There are biometric attendance machines that allow for customization of attendance management according to the company policy. For enabling clock in and clock out and controlling other features, biometric systems need authentication in the form of a fingerprint, face, or voice. By gathering data for the same, employers may ensure that each employee can only view the things they have been provided access to. Biometrics attendance machines also assist with preventing individuals from clocking in for other employees.
3. Absence and Leave Management
Employees may use absence and leave scheduling functions to handle their own time off demands, including monitoring scheduled absences for meetings, breaks, and holidays. Employees can also use intelligent attendance machines like KENT Cam Attendance to display leave records, such as schedules, and seek time off.
4. Employee Communication
An advanced time and attendance machine includes features to help staff stay updated and in touch with colleagues and managers. Built-in text messaging and reminders, for example, or more complex contact functions are examples of these capabilities.
5. Integrations
Specific human resource solutions, such as human resources management, accounting, payroll services, and non-HR tools, such as corporate resource planning software, can be integrated into time and attendance machines. All HR data is stored in a centralized system, allowing for a robust, all-in-one workforce management solution.
Choose an Attendance Machine for Better Time Management
There are still companies that use manual spreadsheets for tasks, such as monitoring employee time. This responsibility becomes daunting as the company grows. It is best to automate these processes in more prominent organizations to ensure precise time tracking. 
Many automation systems provide sophisticated integration and business analytics capabilities in addition to basic schedule-related features and monitoring. Can data link time and attendance data to other parameters. A combined analysis to figure out the time and attendance status of all the employees of a company.
Whether your company needs a simple tool for tracking time or a system with advanced capabilities, time and attendance machines like KENT Cam Attendance can help. This machine can be easily integrated with your existing HRMS system, making it an excellent choice for small, medium, and large organizations. So, what are you waiting for? Check out their website or book a free demo now!