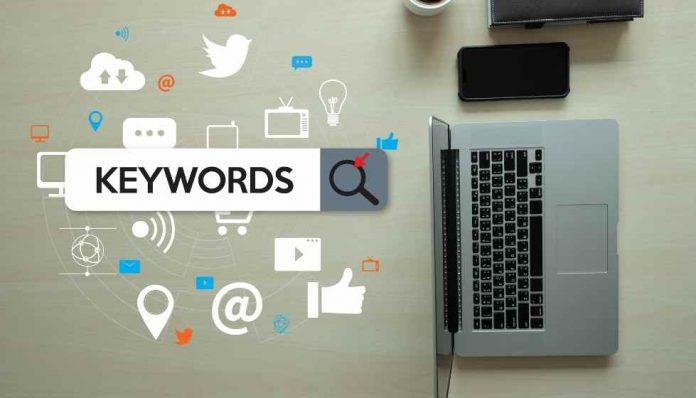 Before starting your web positioning campaign in Google and other web search engines, you need to find the perfect keywords to base your SEO strategy on, and for this, we give you this definitive step-by-step guide!
Working on an SEO strategy without knowing how to search for the right keywords is a waste of time, and although many say that searching for the right keywords is a complex process, you will be surprised by how simple it can be. Do you dare? This practical and effective step-by-step guide will guide you to find the perfect keywords!
"SEO is important! You must do SEO! Get a good SEO plan; search for the right keywords!". We hear these phrases daily, but nobody often tells us how to achieve them and why SEO is essential for our business.
The fact is that several people on the Internet are looking for something and who would like to hire what your business offers, but they don't know how to find you! As there will be no magical revelation that can tell them about you, you must hold tight to the SEO strategy associated with keywords, also known as keywords, and make them connect you with your potential customers.
Finding the right keywords for your website is a task for SEO consultants and the best companies, those that are successful on the Internet. For this, I leave you this simple step-by-step guide to search for keywords and choose the right ones, develop a good strategy and manage to improve your SEO web positioning to appear in the top positions of Google and other search engines. You will see that it is not complicated!
What is Keyword Research?
Keyword Research, is a relevant activity to define an efficient strategy for any SEO and web ranking company.
It is a precious process for any web page that wants the appropriate web positioning and is interested in knowing what the public demands and the user's search intention.
It's not just words! Generally, phrases or strings of words define what we offer and how we want to be found.
With good Keyword Research, you will detect the keywords in which to position yourself to cover the most significant number of potential customers.
Why is keyword research necessary?
Keyword research, or Keyword Research, is essential because it will allow you to know what words the public uses when searching for products and services your business offers. This way, you can adjust the content of your web page and how you present it to match how the public expects to find it.
Keywords should help you reach as many potential customers as possible, not drive you away from them. The purpose is that you use the exact keywords with which your target audience searches, which are those keywords that respond to what your potential client demands when searching the Internet.
How to find perfect keywords?
'The miracle formula!' This could be the headline of some articles found on websites where keyword research and SEO Marketing have been demonized.
The truth is that some web pages, far from explaining how to do such research well, waste your time giving tricks on how to do SEO for free and appear among the first in web search engines, which can sometimes work, but it is not optimal. And watch out for a keyword abuse penalty! More than one business has gone under after a Google penalty!
So leave these 'keyword wizards' behind, and let's focus on what is real and practical.
The keywords "seed" is essential.
They are those keywords that categorically define who you are and what you offer on your website. They are the most important since the other keywords that you want to position in the content of your web page so that they find you will be derived from them.
They can be the product you sell or the name of the service you offer. For example, if you have a store that sells food for various types of dogs, you can use 'dog food' as seed keywords instead of specifying 'high protein dry food for large and small dogs' or 'nutritious food for your.' dog. ' After all, you sell dog food! When your customers find you, let them say if it's nutritious or not.
Brand Terms
It is the easiest way to be found, but it is effective when they have already heard of you and have some references.
On the other hand, positioning keywords with your brand may make it difficult for you to gain a large volume of traffic to your website, although, if it works, you can earn a very high conversion rate. After all, they are looking for you!
Product Terms
If they search for the same brand of product that you are selling, you must appear yes or yes. For example, "HP multifunction printer. "
The probability of generating a high conversion rate is more than evident.
Competition Terms
It is essential to be able to gain ground from your main competitors.
Combining this SEO strategy with the services of a Google Ads advertising management company, or launching the campaign yourself, will help you to be stronger on the Internet than your competition. But you have to be generous with your budget and Google Ads bids for it and look for suitable keywords.
Replace Product Terms
You can replace the name of a product with another that is more relevant and popular among the public. This seeks to improve the volume in the conversion rate and traffic to your website.
For example, if you sell only pencil sharpeners (of all types, models, colors, and sizes), you are more likely to gain traffic and sales by choosing 'school stationery' as your keywords rather than just 'pencil sharpeners. ' You are not lying, but you are expanding your universe of potential clients.
Supplemental Product Terms
Searching for keywords and using those that complement your products or services can help you increase the volume of conversions.
One way is to post advertisements about your business selling pencil sharpeners on the website of someone who sells erasers and pencils, for example.
Hearing Terms
Understanding what the audience wants and how they search for it will be the key to gaining traffic and achieving high conversion. Audience terms encompass enormous possibilities, so it's up to you to take advantage of them.
For example, you sell pencil sharpeners, but you should know that many people do not call them that, and they do so by referring to them as 'pencil sharpener, "pencil sharpener, "pencil sharpener,' 'pencil sharpener,' or 'pencil sharpener, 'among others.
The user's search intent
If you can understand the user's search intent, you will be able to respond to their needs.
Users search to learn about a topic, to find a specific web page, to get a product or service they need, and to contract the service or buy. Answer this with your keywords, and you will have achieved success.
Brainstorm with keywords
Brainstorming will make your work easier and more practical. Take the time to research and write down all the keywords, or strings of words, that come to mind when thinking about your website or business and what terms users might search for you with.
Put yourself in their place! Imagine that you require a product or service; how would you search for it? What words would you use?
Study your competition in search keywords
Some boastful say they have no competition and therefore ignore it, but studying your competition is key for your business to take flight and increase your profits.
Do an SEO web analysis to search for keywords, analyze those used by your competition and compare them with yours. Improve what you must and evaluate those new keywords you can implement so that your presence in web search engines is more significant.
If your competition is gaining more customers and you are still raising wings, why not look?
Use the tools available to search for keywords
Fortunately, you are not alone in keyword research, but several tools make your job easier and easy to use.
Some allow you to analyze your competition and your web page for free, and others are paid, but it is money well spent. With Google Trends, for example, you will be able to improve your SEO strategy, and you will not have to pay anything.
Using these tools guarantees the success of your research, and you open yourself up to the possibility of searching and finding new keywords that your competition does not use yet.
Strengthen your SEO vocabulary
It would help if you expanded your SEO vocabulary a little more to understand better how it works and adequately interpret the results that keyword analysis tools show you. Let's see what those terms are that you should not overlook.
search volume
It is the number of times a keyword or key phrase is searched on the Internet.
Clicks
The clicks indicate the number of users who, once they searched for a specific keyword, agreed to enter the web page that the search engine gave them.
Put bluntly, having the right keywords and appearing in search engine results is no use if people do not search for it that way or find your website.
keyword difficulty
Searching for keywords can be easy, and the problem is choosing the right ones. Some of them can be very difficult to appear on Google, so pay close attention.
To find out how difficult the words or strings of words you've selected are, use one of the available research tools.
cost per click
The cost per click, or CPC, consists of the price in Google Ads campaigns that you must pay for each click you obtain when buying advertising in the web search engine through an ad that users enter with a click.
Using Google Ads, search engine advertising based on cost per click is a good tool in marketing combined with SEO, but if you do not choose the right keywords and achieve a high conversion, it will cost you literally.
If you want to know more, I recommend reading our article on how to decide between investing in SEO or SEM PPC (Google Ads); very interesting!
Main terms
They are generic searches and do not lead to a specific page but represent those simpler keywords from which you can start your research.
For example, "shoes for women, "clothes for men, "etc.
Glue keywords drop the "long-tail keywords."
They are those keywords, or key phrases (they have at least three words ), that have less competition in web search engines and can be positioned more quickly even though they generate a lower search volume.
They are accommodating and interested in any SEO-based marketing strategy.
Get organized!
Once you have followed all the steps I have been indicating, you must organize the information collected to analyze it with a cool head and determine your final SEO strategy with the perfect keywords.
Organize the words and phrases you have researched according to the main topic (of your page or business), the user's search intent, and according to the value of the keywords.
This way, you will know which ones will position your website better and which ones you will achieve high conversion.
Strategic plan for the best ROI
Whether we want to admit it or not, ROI ( return on investment ) is the main objective that we put so much effort into having the right SEO strategies.
Therefore, determine each keyword according to the volume of traffic and conversions it can give you, especially if CPC is part of your digital marketing plan in combination with SEO and SEM.
If a keyword doesn't make you money, why do you keep sticking with it?
Create landing pages
Creating landing pages, landing pages, or landing pages in English is an effective strategy in digital marketing, so don't leave it behind.
For this strategy to be positive, you must create pages that look attractive and innovative for the user and that rank well against the selected keywords.