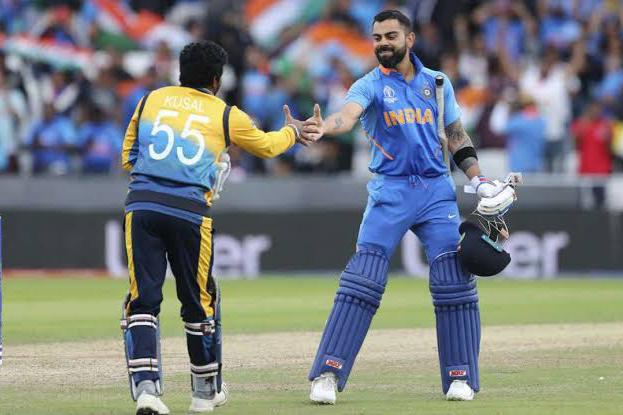 After Zimbabwe was suspended by the ICC in July 2019, the future of a listed limited-overs series against India in January 2020 always looked doubtful.
In the wake of Zimbabwe's suspension by ICC, the BCCI called Sri Lanka to participate in the three-match series. Sri Lanka Cricket has approved their participation and the itinerary is as under.
The Board of Control for Cricket in India (BCCI) and Sri Lanka Cricket declared the schedule for future Sri Lanka's tour of India during the month of January 2020.
Sri Lanka will play a three-match T20I series next India.
05 January/2020 – 1st T20I, Guwahati
07 January/2020 – 2nd T20I, Indore
10 January/2020 – 3rd T20I, Pune
The International Cricket Council (ICC) rejected Zimbabwe Cricket on July 18 with immediate effect, saying that the Full Member had failed to prevent government intervention in the administration of sport in the country. The decision was taken at the ICC Annual Conference in London.
"The ICC Board consistently decided that the Full Member had failed to fulfil their obligation to provide a process for free and democratic elections and to ensure that there is no government interference in its administration for cricket," an ICC statement expressed.
Zimbabwe Cricket will not get ICC funding and the country's teams will not be permitted to participate in ICC events until the suspension is lifted. Following the suspension of its cricket board, Zimbabwe's participation in t