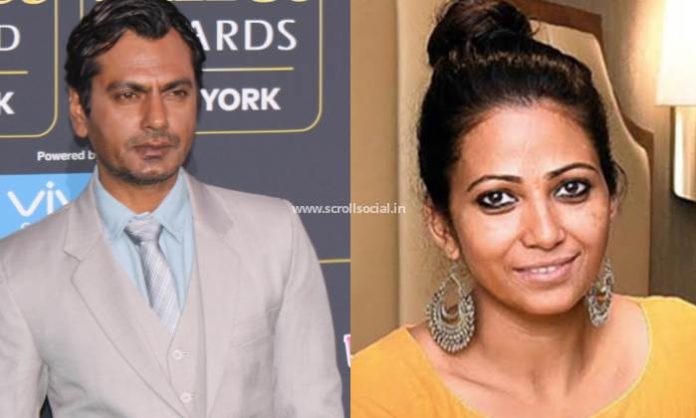 Nawazuddin Siddiqui's wife, Aaliya Siddiqui, has sent him a notice asking for divorce and maintenance. During a recent interview with Bombay Times, the actor's wife shared why she took such a big step.
Aaliya said, 'self-respect is necessary for a marriage. Woh meri khatam ho chuki thi'. Aaliya more added that she got a lot of time to introspect during the lockdown, and there are no chances of reconciliation. On being asked about the custody of their two kids, she said, 'I have raised them, and I want their custody.' Known as Siddiqui's wife Aaliya, the latter has also chosen to go back to her original name Anjana Kishor Pandey as she doesn't need to be reminded that she's using someone's name for benefit.
Abhay Sahai, Aaliya Siddiqui's lawyer, said news agency PTI that a legal notice was sent to Nawazuddin Siddiqui on May 7 through email and WhatsApp because of the unavailability of speed post amid the coronavirus pandemic. "Mrs Siddiqui, our client, has also sent the notice through WhatsApp. However, Mr Siddiqui has not replied to date. The notice has been sent claiming maintenance and divorce," Abhay Sahai told PTI on Monday.
She also stated that his brother, Shamas, was a part of the problem. I was made to feel like a nobody; I always felt alone. His brother Shamas was also an issue. I have gone back to my real name, Anjana Kishor Pandey.
She said, "There are several things that I don't want to make in the public domain as of now, but our problems began soon after we got married over a decade ago.
She continued, "I want to go with the flow. I haven't thought much about the future, but I don't want this marriage anymore. There are no possibilities of reconciliation." About the custody of their children, she stated, "I have raised them, and I want their custody."
Nawazuddin Siddiqui and Aaliya got married in the year 2009 and are parents to a daughter named Shora and son Yaani Siddiqui. It is the second marriage for the Nawazuddin.
Nawazuddin Siddiqui travelled from Mumbai to his hometown Budhana, in the Muzaffarnagar district of Uttar Pradesh, on Saturday after being allowed permission from authorities in Maharashtra.
The actor will be spending Eid with his extended family, although it will be a muted occasion for them – Mr. Siddiqui's young sister died some months ago, and his mother has struggled with anxiety since.
About Nazwazuddin's next appearance, Nawazuddin Siddiqui awaits the release of Ghoomketu, which will have a digital release on OTT platform ZEE 5 on May 22.