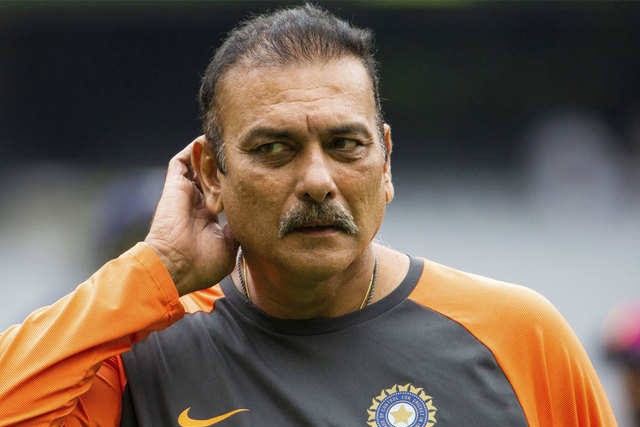 As the BCCI CAC declared the appointment of Ravi Shastri as India's head coach fans on Twitter were disappointed with the decision.
Ravi Shastri's choice as Team India's head coach has left the social media divided. A part of India cricket team fans took to Twitter to respond to Cricket Advisory Committee's decision to re-appoint Ravi Shastri as the head coach of the Indian team till November 24, 2021.
Shastri's performance with the Indian team as the head coach between 2017 and 2019 made him his fourth task with Indian Cricket Team.
Before this, Ravi Shastri had worked briefly as the Cricket Manager (2007 tour of Bangladesh), Team Director (2014-2016) and head coach (2017-2019) of the Indian Cricket Team.
Ravi Shastri's contract expired after India's World Cup campaign but the BCCI gave him and his support staff 45-member increase. With the team playing West Indies at present, Shastri joined with the committee over Skype.
The Cricket Advisory Committee, including Kapil Dev, Shantha Rangaswamy and Anshuman Gaekwad, announced on Friday that Ravi Shastri ticked all the boxes when it came to the parameters that the committee had held for the candidates.
The parameters were coaching knowledge, the experience of coaching, achievements in coaching, communication and the knowledge of modern coaching tools.
Shastri pipped former New Zealand coach Mike Hesson, Australian Tom Moody and former India teammates Robin Singh and Lalchand Rajput to the post Head coach. Former West Indies and Afghanistan coach Phil Simmons pulled out of the race, mentioning personal reasons.
India captain Virat Kohli had also supported Shastri as he said that he shares a great comradeship with former India captain and would want him to stay as the head coach of the Indian cricket team.