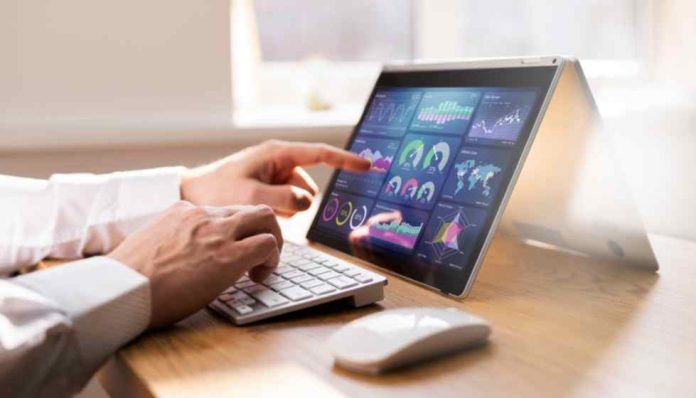 Artificial Intelligence (AI) and the Internet of Things (IoT) have decisively transformed the way people, companies, and public administrations interact. In the business field, AI can increase the value created by IoT implementations in companies regardless of the sector to which they belong. 
As more data from connected devices accumulates and is fed into AI algorithms, the impact on people and businesses will only increase, making it inevitable that the combination of AI and IoT will lead us into a highly automated future where the use of smart data will help us make better decisions for our business projects.
And according to Luis Ramon Surutusa, Data Analytics Director at CYC, there is a sectoral area that will benefit: "Although AI and IoT indeed find application in multiple sectors, when we apply them in Industry 4.0, these technologies perfectly align with the objectives of this type of entity, because it gives them a new opportunity to improve their production processes.
And they do so, moreover, by allowing them to move towards greater sustainability of these production processes and in a very much in line with the traditional philosophy and methodology of continuous improvement in industrial organizations.
An impact that will also be reflected in the workplace, as pointed out by Jose Javier Arana, Director of IT Manufacturing at Bridgestone. "Beyond Artificial Intelligence, a lot of work needs to be done on democratizing data. 
You will get great added value if you have a considerable amount of data and offer it to the entire organization. It is essential to have many heads thinking. Must enable people to use data and move it structurally to the cloud for reporting, for employees to consume it and do their analysis. For data architects to develop structural projects," he says.
Something in which Rene Gonzalez Castro, Corporate Director of Equipment Standardization and Advanced Manufacturing at Gestamp, agrees: The most complex IoT has to be more massive; it has to be bidirectional, that is, you have to be able to interact with the equipment from the software.
It must be accompanied by traceability since it is the only way to relate the physical world to the virtual one. And we have to think about the product key, that is, collecting everything that influences the final product.
Because teleworking, telematic meetings, or the explosion of e-commerce have only been the tip of the iceberg of what is to come. And on the other hand, it seems clear that a more digital world should lead us to a world more aware of climate change and the Sustainable Development Goals established by the UN for 2030. 
Hence, business sustainability has already become a key factor. However, how can sustainability be articulated from a strategic vision? And, above all, what role will the new technological fields in which the most investment will play, such as the IoT, in the coming years?
2030 Goal: More IoT to Reduce Emissions By 20%
That is why investment in IoT has become a window of opportunity. It is not only a booming market within the inexorable digitization process of the Low Touch society, but it is also a vehicle for the fight against climate change: between now and 2030, Information Technologies, including the IoT, will have reduced carbon dioxide emissions by 20%, according to the Smarter2030 report, prepared by Accenture and GeSI.
And in this context of ecological transition promoted by European institutions, the IoT is emerging as a tool capable of modernizing products, services, or even physical spaces in homes, offices, and cities. But it must also be seen as an added value when anticipating the future. 
Especially when it comes to legal certainty: early investment in IoT, AI, or data mining allows a better adaptation of current and future legislation.
Furthermore, investing also implies a medium- and long-term return: according to the previous Smarter2030 report, all ICTs, including the IoT, will generate a global annual profit of 10 billion euros for stakeholders (5.7 billion euros return and 4.3 trillion direct or indirect savings).
All this without mentioning that investing in IoT can lead to numerous competitive advantages: task automation or process optimization to more detailed user profiles, cost reduction, lower energy consumption, or less dependence on physical spaces for production.