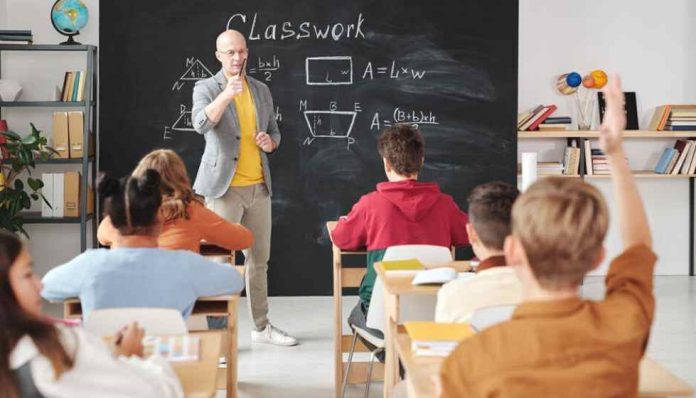 Many universities in the United States offer scholarships or grants for tuition. This is especially important if you can't afford to pay your tuition and other expenses. There are more scholarships and grants to study in America than in Britain — there are more than 2,000 universities in the United States. Together with the experts from WritingCheap, we've compiled a list of the best technical college scholarships in the USA in 2021. We'll also tell you how to get a scholarship.
How to get a scholarship in the USA?
Scholarship applications must be carefully thought through and planned, and you should approach this question just as responsibly as applying to college. The first step is to get all the information you need to prepare for your scholarship application. You can find detailed information in the Financial Aid Office at any institution. Speak to the staff member responsible for this question to find out about current scholarships, eligibility requirements, and application deadlines. 
It is essential to read the requirements carefully, assess your current situation, and choose the most appropriate option. You should not apply for a scholarship that you know is ineligible.
It is not enough to meet the requirements to be considered for a scholarship. You must also take care of obtaining and preparing the necessary documents to submit to a special committee. The complete list of documents depends on the scholarship, program, principal, or institution. Typically, a standard list of documents is as follows:
● A grade report card showing promising results in the previous academic period (semester, year);
● A certificate of successful completion of the GRE or GMAT, depending on the university and significance;
● Recommendations from teachers (The letter should include such aspects as the student's achievements, personal qualities, leadership skills, special skills, and indicate under what circumstances they have been demonstrated, in what kind of work (activities) the teacher could observe the student's abilities, etc.);
● Documents that confirm the active participation of the student in social life;
● Publications (if there are any);
● Essays (should pay special attention to writing an essay. It is necessary to prepare for it in advance by studying the format, structure, and form of this work. A poorly written or poorly substantiated scholarship objective could negate all other advantages to the student.)
The purpose of this careful creation of a student's portfolio of accomplishments is to distinguish them from others. After all, there are hundreds of smart and capable applicants for the same scholarship.
The best technology scholarships in the USA
EPP/MSI Undergraduate Scholarship Program
This scholarship provides funds for two years of undergraduate study. The scholarship can be up to $45,000, including travel and conference expenses. To qualify for financial aid, applicants must be undergraduate students majoring in a STEM field. Moreover, they must participate in research at National Oceanic and Atmospheric Administration facilities during two paid summer internships and support its mission.
Candidates must be American residents and have a grade point average of at least 3.2 on a 4.0 scale. You must attend a minority educational institution. The U.S. Department of Education determines such colleges.
ACF Woodcock Family Education Scholarship Program
The entrepreneurial family founded this program to help promising science and math students in 1993. To qualify for the scholarship, you must be a high school senior graduating from high school in the Albuquerque metro area and plans to attend college full-time. Your GPA must be at least 3.8. As mentioned, this program is designed for students with strong math and science background. That's why the minimum passing score in math must be 30 or 680 math score. The scholarship will be paid for four years and is worth $10,000. 
Davidson Fellows Scholarship
This organization awards scholarships to outstanding young people under the age of 18 who are residents of the United States. Candidates must submit a project to the committee that helps solve pressing problems in the community by selecting a project category from the company's website. You can also read the criteria and requirements for project work there. Scholarship amounts vary and can be $50,000, $25,000, and $10,000. The scholarship is awarded annually at congressional meetings in Washington, D.C.
Edison Scholars Program
This program encourages real creators who dream of changing the world. Each year, the company chooses 30 lucky applicants who receive $40,000 of financial aid. Candidates must be high school seniors who plan to study STEM fields. Students must have a GPA of at least 3.0. Candidates must also reside in Southern California Edison's service territory.
Regeneron Science Talent Search Scholarship
This scientific talent competition is an actual lucky ticket. The ten lucky students who win the final will receive an incredible $250,000 of financial aid. This is the most prestigious and oldest competition among high school science students. In the finals, 40 students receive an all-expenses-paid trip to Washington, D.C., to showcase their project to the general public and a national jury of professional scientists. In the finals, they meet with renowned scientists and public figures. Candidates must be attending a high school in the United States.
Elms College STEM Scholarships
This program is eligible for full-time students at Elms College who are majoring in STEM subjects. Candidates must have a 3.0-grade point average in all STEM subjects. Moreover, students must have internships, lab and field research, and networking with industry experts in their portfolio. A scholarship of $3,800 to $10,000 is available until the recipient completes the course of study.