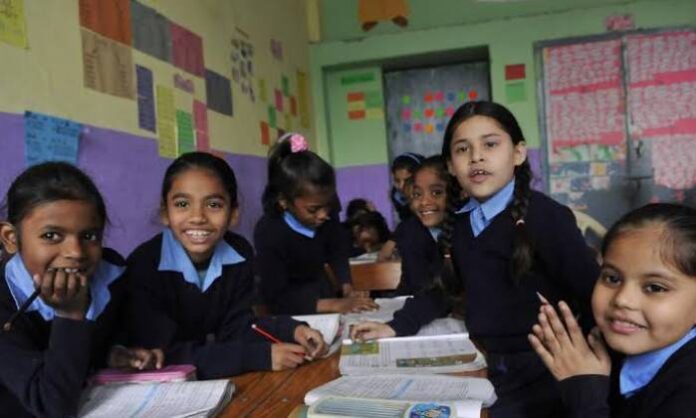 Education is the key to transforming society and making the world a better place. It is said that education stretches your mind with new ideas, and you're never the same again. A child's future hinges on the knowledge that he/she gets, paying the way for a bright future with loads of opportunities.
Therefore, a school must be well equipped with all modern facilities required to impart knowledge. For this, a school needs to upgrade its infrastructure necessary for better learning regularly. All of this is an expensive deal.
Opening and expanding a private school requires significant capital and time. It is important to note that schools in India are registered as Non-profit organizations (NGOs) under Section 8 of the 'Companies Act 2013'. A school can also be opened under the 'Societies Act 1860'. Opening a school in India depends on various factors such as:
The Center and State governments formulated different laws.
Place of opening the school (rural, town, metro cities)
Board of education adopted by the school management (CBSE, ICSE, State Board)
Categorization of school (for KG, Upper KG, Primary school, Secondary level school)
Opening and running a school is a time-consuming job. It needs ample time investment like, it takes roughly three years to build and start a school. Another 3-4 years to get all the necessary approvals and putting the right infrastructure in place.
What are the requirements to open a school?
Different issues need to be addressed before opening a school, such as:
There are different types of schools like Kindergarten, Pre-primary, Primary, Secondary, or Higher secondary schools. The promoter or school management should first decide the kind of school they intend to open. There are different regulations for each type of school. For a school till 8th class or higher, it needs to be affiliated with the State Board. Schools (secondary or senior secondary) can apply for affiliation from:
Central Board Of Secondary Education (CBSE)
Council For The Indian School Certificate (ICSE/ ISC)
International Boards (IB)
State Boards
Land required to start a school
One primary requirement to open a school is land. There are different parameters in place to open a school-based on the geographical location of the school. The land required to open a school in Urban areas is markedly different from that in a rural area or a township. The second factor in deciding land requirement is the board your school is affiliated to.
For CBSE affiliated schools
A minimum of 1 acre or 4000sq. Meter of land is needed for a school from Pre-primary to Senior secondary level in India's major cities. Further, 2000 sq. meter land is required to open a secondary level school (up to 10th class). For schools located in smaller towns, CBSE affiliated schools need 1.5 acres of land.
For schools with ICSE affiliation, the minimum land requirement is 2000sq. Meter while each classroom should be 400sq. Feet in size.
State boards have their own set of rules and differ from one another.
Land to open a school is usually purchased from various development authorities such as DDA, MCD, HUDA, etc. Moreover, a school should be operational for a minimum of 1 year before getting the respective boards' affiliation.
Setting up the school structure
Before starting school, it is necessary to put the required infrastructure in place that includes:
Appointment of Principal, teachers, assistant teachers, lab assistants, peon, administrative staff, Account department staff, support staff, drivers, cleaners, etc.
Additional requirements
Admission procedure: Admission form, Medical form, Application form, Fee structure, School brochure.
Stationary: School letterhead, Office stationery, Arts and Craft stationery
Advertisement: Photos, Hoardings, Leaflets, Ads, Newspaper ads
Staff: Hiring staff as per requirements
Uniform: Student's winter and summer uniform, teaching staff dress code, non-teaching staff.
Classroom requirement: Table and chair for class, CCTV, Classroom boards
Instruments: Internet connection, Furniture, Water cooler and purifiers, decoration, Identity cards
Transport: School transportation for students and staff.
Construction: School buildings, Staff quarters, Boarding (for students and staff), Mess and canteen
Maintenance: School garden, Playground, Indoor facilities
How to arrange for funds to open a school?
As discussed above, opening a school in India is capital intensive. For this, school loans from different financial institutions can be availed. Moreover, the loan repayment can be arranged so that installments can be paid on time without difficulty. However, starting a school need significant funds, and getting a loan for private school is one way to finance it.
A school promoter or school management can also apply for term loans for opening a school. Term loans can be availed from financial institutions for the following purposes.
To purchase land for a playground or school.
Working capital requirements
Construction or renovation
Buying furniture, equipment, etc.
What are the benefits of a school loan?
Financial institutions offer school loans for a variety of purposes. It includes the construction of school buildings, builds or improves infrastructure or expansion or renovation, etc. By availing a loan for the private school, school management can:
Construct a new school building: A school loan can be utilized for constructing classrooms, libraries, labs, administration building, etc. Modern rooms and renovation can be done in a quick time using private school loans.
Improve connectivity: For better connectivity, Wi-Fi enabled services can be provided in school. The school loans can come in handy for implementing the services.
Sports and other facilities: Laboratory equipment, sports equipment, transportation, and other necessities can be purchased using school loans.
What are the different types of school loans?
The school loans are of two types, this includes:
| | |
| --- | --- |
| Secured loans | The school loans in this category are offered by keeping collateral as security, like land, equipment, etc. |
| Unsecured loans | In this category, private school loans are offered without collateral as a security deposit. |
The unsecured school loans are offered only to schools with a strong financial balance sheet and are operational for a minimum of 3 years. As the unsecured loan is collateral-free hence the interest charged is on the higher side.
What are the charges levied by lenders to avail a school loan?
The school loans serve various requirements, ranging from construction of buildings to renovation of school infrastructure. However, it is necessary to understand that a promoter can apply for a school loan only when affiliated to aboard. It is not allowed for a school without affiliation to any recognized board to apply for a school loan. A school should get affiliated with any of the four boards before applying for the loan.
It is also essential to understand that every lender follows its own rules before lending, but the most common are:
| | |
| --- | --- |
| Interest rates charged | Between 15% to 27% |
| Processing fees | 2 -3 %(One time) |
| Tenure | Usually three years |
| Repayment tenure | Monthly |
Eligibility for school loans
The school loans come under the business loan category, and the eligibility criteria for availing the private school loans are:
Age: The applicant must be a minimum of 25 years in age and a maximum of 65 years
Operational: The school should be functional for a minimum of three years.
It returns: IT returns for last year.
What are the general criteria to apply for a school loan?
The general criteria to apply for a school loan includes:
Schools with a curriculum for all the classes can apply.
The school management should own school land.
There is a minimum amount of fee value that is to be collected from students.
The school should be run by trust, association, or the promoter himself.
What is the procedure to apply for school loans?
For eligible school entities, it is very simple to avail of a school loan. Follow the following three simple steps:
Step1: Fill the form with all relevant details
Step2: Attach the documents required for verification
Step3: Once verified, the loan will be approved and money transferred to the account
Documents required for school loans
Photo ID proof: Aadhar card, Passport, Passport size photos
Bank statements: Last six months bank statements
Business proof: Land documents, all school permissions, ownership documents
It returns: IT returns for the last two years.
Balance sheet: Previous years balance sheets
Strength: Student strength with fees details
Opening and running a school is a challenging task and needs a large amount of funds. For a school to set up itself properly and stabilize its operations takes a minimum of three years, depending upon different other factors. The initial expenditure for starting a school includes factors such as land value, type of school, facilities provided, etc.
 School loans help in providing the required necessary funding to start and run the schools. The financial institutions offer school loans keeping the financial stability of the school's balance sheet. After a while, once your school is functional, you will get the satisfaction of serving the society and the nation; also, you can make decent returns after the gestation period.