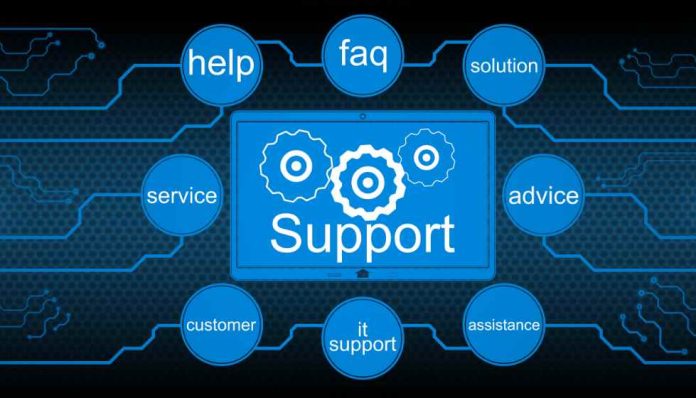 Currently, more companies are immersed in digital transformation. This process entails errors or failures that require a quick solution to prevent them from becoming a severe problem for the company.
Having remote technical support is essential for any company, regardless of its size or activity.
What is remote IT support?
It is a service that allows IT professionals to help end users solve computer problems remotely. This can be done through software enabling you to take control of users' desktops remotely or live screen sharing, as long as there is an Internet connection. In this way, the physical displacement of the technician is avoided, saving time and money.
These kinds of tools allow IT technicians to access their customers' devices and information remotely to provide maintenance and support, increasing customer satisfaction, decreasing the time needed to resolve issues, and even reducing costs.
What are the advantages of remote IT support?
Remote computer support is the best option to guarantee the security of the company and the correct functioning of the technological elements.
Next, we show the advantages of having remote support.
Effectiveness
Conventional computer support implies spending time visiting a client; however, with remote backing, time is reduced. The only downtime associated with remote maintenance is connecting with online remote support software.
Fast answer
Solutions of all kinds can be applied almost instantly, reducing the impact on the company. This means that it is an excellent way to solve sudden problems without waiting for someone to investigate the causes or provide some information.
Cost reduction
This logistics cost is eliminated as a technician doesn't need to travel in person. In addition, the charge for the time necessary to carry out the computer intervention is also reduced.
Less intrusive
Some clients prefer to avoid seeing the technicians in the middle. Most customers appreciate when their technology is restored to full functionality without the technician being intrusive.
Adaptability
Each company is different and has different needs. Opting for remote computer assistance allows you to select a plan that adapts to the company's needs.
Monitoring and preventive maintenance
Having remote computer support implies monitoring and preventive maintenance. Monitoring is essential to detecting unusual network usage and can catch errors before any damage occurs that could be detrimental to the business. In the same way, maintenance is also just as essential; thanks to this, it will find problems before they cause pain.
IT security is key
Computer security is essential for companies, many of which are unprotected. Therefore, they must prepare for any attack or computer error as best they can.
In conclusion, companies increasingly depend on technology and information technology to work, so it is essential to have an adequate remote computer support service. Protecting and resolving incidents quickly will allow a company to join efforts in the tasks that matter for its growth without deviating from its objectives.
At Punt Sistemes, we help companies to prevent any problem that may affect business activity, knowing their needs and offering personalized attention.