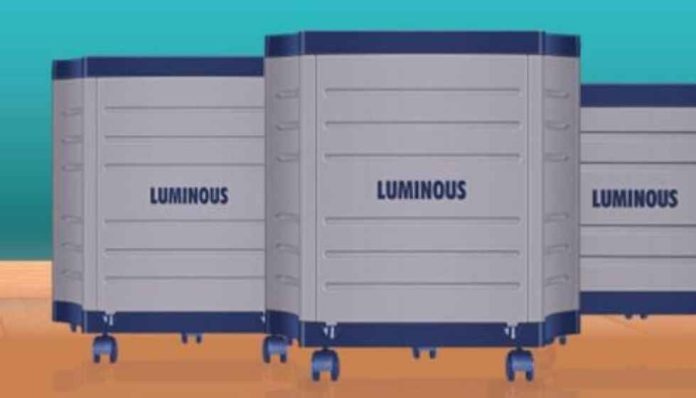 An inverter trolley may seem the smallest of your worries at any given point. And we understand why! You have to fend for yourself and your family, take care of your career aspirations, invest in profitable portfolios, and so many other things that occupy your mind daily!
Considering you are this busy with your everyday life, let us take you through some inverter trolleys with prices that you can consider for your residence or commercial space.
But why are we even obsessing over inverter trolley prices, you may ask? Wait till you understand why inverter battery trollies are such an important part of your everyday life.
Let's first admit that inverters and batteries have become crucial for sustenance because of untimely power outages, wiring faults, and other unavoidable circumstances. With them becoming indispensable in our lives, we also need to think through some essential support items that help their functions and improve their performance. The inverter trolleys are exactly meant for this purpose and eventually add to making our lives easier.
They are an important part of our home inverter systems, helping the movement of this otherwise heavy duo and allowing proper ventilation for the combo at home.
Since now we now understand the importance of inverter trolleys prices, let us look at some factors to consider before buying them:
Inverter Battery Combo Type: The dimensions and weight of this combo should be one of the most significant deciding factors before purchasing the trolley. The best idea would be to get an inverter trolley that can accommodate almost all size combos if you wish you change your inverter and battery in the future.
Trolley Material: To hold something as heavy as the inverter battery combo, you will need a sturdy and good-material trolley. It should be able to stand against any leakage from the inverter and battery. You should also consider if it's rust-free and doesn't corrode easily.
Ventilation: Don't compromise with this aspect when buying or researching inverter trolley prices. Since inverters heat up while charging up, a trolley with good ventilation cannot be compromised.
Wheels: This helps to move the otherwise heavy inverter battery combo easily. Make sure you purchase the trolley with sturdy wheels, allowing easy movement.
Now that we have got the factors covered, let's look at some of the best inverter trolleys with prices:
Luminous Trolley – Double Battery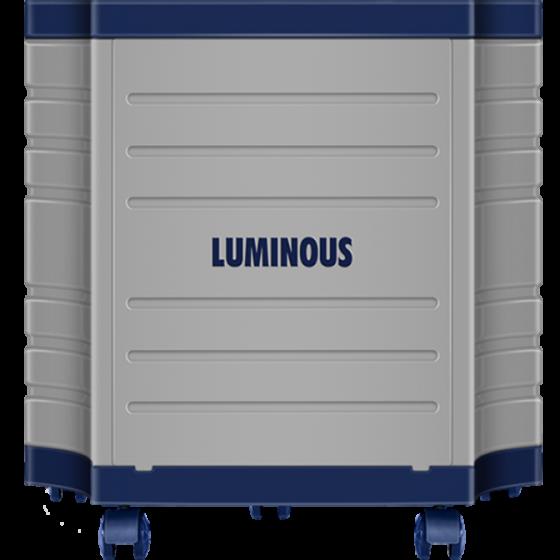 These are made of superior quality and are highly durable. This trolley by Luminous is designed to make homes look beautiful by reducing storage space. It is easy to assemble as it is screwless and can accommodate single tall tubular batteries like RC 18000, ILTT18048, and others.
Its wheels are premium quality, and the exteriors are a good match to the UPS battery set. The dimensions of the trolley are 600 x 318 x 525 MM (length*breath*height). Another important USP is that it's spillage-proof.
The combo works by keeping the battery inside and the inverter over it.
2. Trolley-Single Battery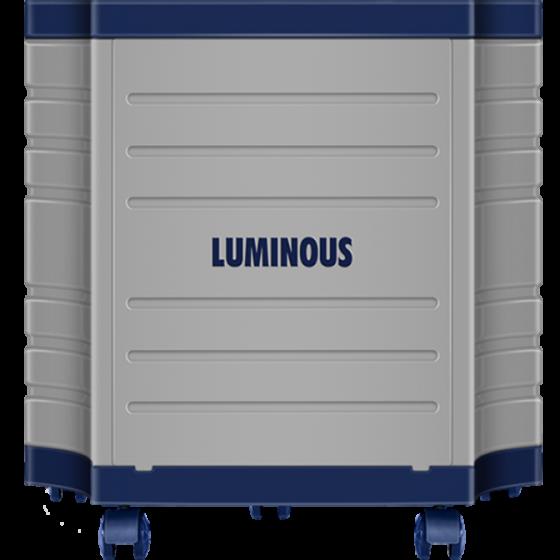 With an open backside, the trolley allows excellent ventilation, adding to the battery and inverter life. It is one of the best options amongst other inverter trolley prices because it's compact, sturdy, spillage-proof, and installation friendly.
It can comfortably accommodate a single tall tubular battery like RC 18000, ILTT18048, etc. Also, its wheels are premium quality, helping the movement of the otherwise heavy inverter battery set. It's also space efficient as the dimensions for the same are 600 x 318 x 525 MM (length*breadth*height).
These two are certainly the best inverter trolleys available in the market presently. While taking care of most of your concerns, they significantly help keep your inverter battery set safe and high performing. Check Luminous' website for more information!