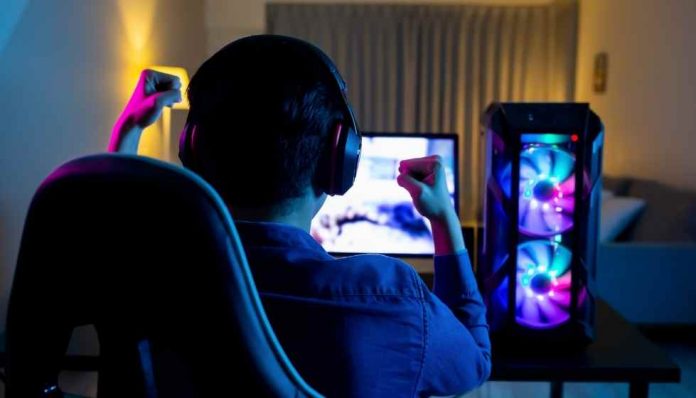 You may believe that today we only play with consoles, but the number of PC Gaming fans increases every day. It is a much more comfortable and professional option for many, as you can see in any endless list of Youtubers who play the game through their PC.
There is a little world in consoles to choose from brand, internal storage, catalog, and little else (in terms of hardware, they are all quite similar). On the other hand, choosing a computer to dedicate yourself to playing "seriously" is not as simple a task as it may seem.
First of all, you should bear in mind that a wide range of possibilities opens up to you since you can combine the components as you please (with certain limits, obviously) and even buy them separately for later assembly. You can also buy a pre-assembled unit (already built, but this will surely increase the price).
What should we take into account when buying a Gaming PC?
Beyond the "form" in which we make our purchase, we must consider the components we need for a computer to play with. Let's detail them a bit.
Graphics Card
Perhaps it is the most important, although we can play without problems with the one that our team incorporates. However, if "pure gaming" is your thing, you will have to consider it. There are two graphics manufacturers with which we can play: NVIDIA and AMD. Each user has their taste regarding the brand, each with its advantages and characteristics, but the idea is that we can reach a configuration of 1440p at 144 Hz.
The Processor
It will give us a lot of frames per second. And in the world of processors, you have two companies: Intel and AMD. For gaming, you have the Intel Core i5-10400F or the i5-11400 (the latter more expensive); in AMD, the Ryzen 5 3600 or the Ryzen 5 5600X are the most recommended.
Motherboard and RAM
There are many models focused on gaming, so all you have to do is ask. As for RAM, one of the most used RAMs today is around 3,200 MHz, and maybe somewhat lower or higher depending on the chosen platform: Intel or AMD.
HDD
Although we could say that we already have the most important thing, we cannot ignore other components that will improve our gaming equipment, such as the hard drive. It will be defined in loading times, so the best option is to have one or more SSD disks and to be able to be of the M.2 NVMe format.
Power Supply
It is the one that distributes the electric current between the components. That is why we will look for one of quality not less than 650/700 watts.
Refrigeration System
It is essential to consider this since it must be superior to other computers since, with performance, the components heat up much more than usual. All-in-one liquid cooling systems are among the most common choices in gaming computers, but they are challenging to maintain. Air cooling systems are effective, cheap, and easy to maintain.
Accessories
The right accessories are also part of the set. Manufacturers often offer bundles that include keyboards or mice. Also, a wireless headset can be essential to communicate appropriately in multiplayer games.
Updates
We could say that the gaming world was somewhat stagnant, but it has resurfaced again. And like almost everything online, it requires constant updates to improve performance. For this reason, one of the essential characteristics that your desktop gaming PC should meet is to offer facilities to carry out that simple update of the components, ensuring that they are as standard as possible.
If you want to "live in the video game" you are playing, you will need a considerable investment, although there are excellent options at more affordable prices. Before you buy, set yourself a complex budget, or end up with expensive equipment you don't need. And, of course, do not get carried away only by aesthetics. There are teams with a striking and futuristic style that later do not meet the requirements to enjoy your video game.
Yes, you are facing a problematic purchase, although we hope we have helped you somehow. Any current Gaming PC will make you live an exciting experience with your video game, but you have to be very sure of what you want so as not to make a significant investment.