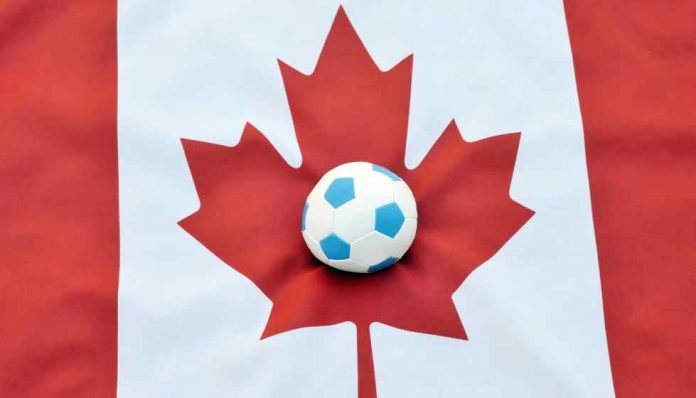 One of the biggest stories in sports news, especially in Canada, is the success of the Canadian Men's National Soccer Team over the last year or so. The team finished first in CONCACAF World Cup qualifying, shocking the United States and Mexico as well as Canadian and international soccer fans alike.
While Canada is still a hockey country, it has definitely started to produce more talent in other sports in recent years. Steve Nash and the Toronto Raptors helped pave the way for a generation of talented basketball players that includes recent NBA champion Andrew Wiggins, RJ Barrett, Shai Gilgeous-Alexander, and Dillon Brooks, among others.
Canada doesn't exactly have a rich history of developing NFL players, especially in offensive positions, but wide receiver Chase Claypool and running back Chubba Hubbard are hoping to change that after having some success early in their careers.
On the pitch, Alphonso Davies has taken Canadian soccer to a level that it has never reached. He has quickly developed into one of the best all-around players in the world, rising from an unknown with the Vancouver Whitecaps to producing highlight reel plays with Bayern Munich on a regular basis.
Davies, along with the likes of Jonathan David, Tajon Buchanan, and keeper Milan Borjan, have propelled Canada to its first World Cup since 1986. There has never been so much momentum for the sport in the country, yet that momentum has seemingly stalled due to a labor dispute.
Players announced they were stopping training a few weeks ago in a move to push Soccer Canada to increase compensation from prize money the federation will receive from the 2022 World Cup in Qatar.
Canada's First Time Qualifying for the World Cup since 1986
One has to imagine that Soccer Canada and the players resolve this labor dispute in the near future, especially considering the potential for growth in Canadian soccer. The country has been an afterthought on the international scene for decades, but now has a real opportunity to perform well in Qatar and inspire a generation of youth to play soccer instead of hockey or basketball.
Canada shocked everybody by finishing first in CONCACAF World Cup qualifying with a record of 8-4-2 for 28 points. Mexico had the exact same record, but Canada defeated its rival in Mexico and had a better goal differential (+16 compared to +9).
Davies, easily Canada's best player, missed several games at the end of the qualifying window, but Canada still took care of business against Costa Rica, Panama, and other teams in the group.
Canada, which will play Croatia, Belgium, and Morocco in Group F in Qatar, has only once ever qualified for the World Cup. That was in 1986 when the team lost all three matches and didn't score a single goal.
Match Against Panama Cancelled
The labor dispute has already had a real and significant impact on Canada's training for the upcoming World Cup. Soccer Canada, after cancelling a friendly against Iran due to political reasons, scheduled a makeshift match against Panama at BC Place in Vancouver for June 5. That match was also cancelled as Canadian players refused to play.
Players did, however, return to training a few days later in hopes of a deal eventually being agreed upon. That was two weeks ago and there has still been no agreement.
The major issue between the two sides is that the players won 40 percent of the prize money, believed to be $15 million, for the 2022 World Cup. Soccer Canada has offered 60 percent, but to be split evenly between the men's and women's program.
"If we as an association only had the men's team and the women's team to take care of … we could still not afford this proposal," Canada Soccer president Nick Bontis claimed during a press conference to discuss the dispute. "It is untenable as written."
The Women Have a Similar Gripe
Soccer Canada has a lot to deal with if it hopes to keep both its male and female players happy. Whereas the Canadian men are only just beginning to improve on the world stage, the women have been a dominant force for more than a decade. They are the defending Olympic gold medalists.
The women want FIFA percentages to be the same as the men while also earning the same benefits, social supports, and salaries.