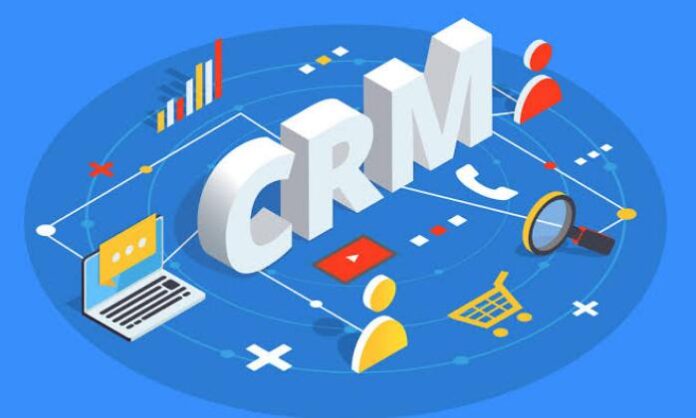 In the past, the position of consumers wasn't always avid, and all details they needed about a product were coming either from the business contacts or annual industry conferences. Such conferences were the center point of the sales cycle, forming agreements that would last for years.
But today, all businesses have become more customer-centric and focused on analyzing their client's next move or future interests. With various solutions, small organizations are challenging the big companies' market claims and turning the tides on them.
Customer relationship management (CRM) software is quintessential in this struggle as it enables brands to be in touch with their clients throughout the year. The data collected into the CRM paints a clear picture of how to move forward with marketing and sales strategies. By connecting those dots, you will be able to compete with your competitors.
Let's dive deeper and see what a CRM solution can bring into manufacturing companies.
Why You Need a CRM
With the help of a CRM solution, you will gain access to granular insights into your consumer's data and overall habits. Furthermore, your team members will all view the same data which simplifies the sales process even more.
Many manufacturing organizations are well acquainted with the ERP systems but lack proper insight into how a CRM solution can play a large role as well. With an automated sales management software, every prospect will be automatically fed into the system, thus preventing any lead loss.
The ERP lacks what CRM offers, and that is an excellent customer management and relationship building. With ERP systems, there might be a danger of data silos being generated, which could lead to confusion as not every staff member will have access to the same data at their fingertips.
It might be a good option when your organization is only starting. But with increased development, the amount of client data and personnel you manage will also increase. This is when the need for a robust CRM software will come into place.
High-quality Lead Generation
With the sales process constantly updating, more clients will be coming on board, and with this, you must understand which ones are more prominent. With an automated lead management solution, every prospect will be automatically fed into the system, thus preventing any lead loss. Plus, it monitors the lead source and other critical data to understand this new client. So, you know which marketing campaign will be more useful and tailor your pitch to their specific organization. As each lead is scored, your sales department will know which retailer will likely convert into closers.
Boost Sales
If used appropriately, client data will have a significant effect on sales. By understanding your consumers' every move, you will be able to adjust to their unique requirements.
The key is an automated CRM solution will help you to obtain new clients but also show you where possible up-selling and cross-selling opportunities are. For such tactics to be executed seamlessly, you'll require your sales and customer service departments to both remain on the same page at all times, and luckily, this is precisely what a CRM system does.
By identifying which clients are qualified for up-selling and cross-selling, you will be able to cut down expenses on marketing campaigns. When customers increase their purchasing time, it's the best way you can provide them with which is a natural continuation of their purchase. With CRM software, your salespeople can also instantly view when an issue occurred, how it was resolved, and then the upselling work continues.
Managing Sales Pipelines
With most manufacturing organizations being B2B oriented with long sales cycles and high-value orders, depending on spreadsheets to track the entire sales process is out of the question. Think of the sales manager was to leave suddenly; all the data they were responsible for is now scattered all over spreadsheets and could be lost forever. The time required to get things back on track could be devastating.
With a CRM dashboard, every team member has the necessary details at their fingertips to numb the effects of such an event. Pipeline tools help you monitor graphs and data, thus providing complete visibility into how much each contract is worth for upselling possibilities, and what stage the new clients are.
With automation, sales pipeline management cuts down on the heavy paperwork load, even as you generate quotations and invoices for your opportunities directly from the system.
Excellent Customer Service
The primary idea behind a cloud-based CRM solution is enhancing client satisfaction rates. When a consumer has a genuine concern, they expect to get a reply immediately. If the queries are not addressed within the given ETA, your clients will search for a different organization to work with, and you could lose profit.
Consumers don't mind paying for better service if they can see results. Hence, with a CRM system like SutiCRM in place, you can handle all contact platforms from a single location and leave no customer behind. Plus, your client's inquiries are easily accessible by a case by case management feature. With this function, you will gain complete control over your client cases. When issues are opened, assigned, notes, progress is added, or closed, an automated notification will appear.
Manufacturing organizations usually have long sales cycles which make it challenging to predict market transformations. CRM software solutions help shorten these cycles, which, in turn, make sales projections more relevant and improve revenue.
Also Read: Indian Women's in Business its an equality