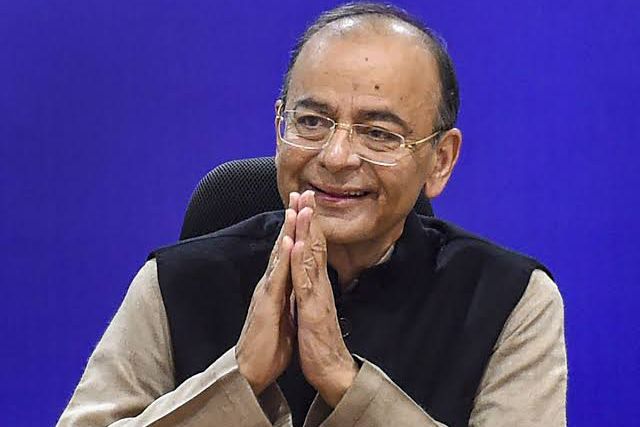 Arun Jaitely, 66, was taken to the hospital after he complained of pulsations and restlessness. He was put under observation at the Cardio-Neuro-Centre of the hospital, despite, his condition kept on deteriorating.
The nation could come out of the shock of former Union minister Sushma Swaraj's unfortunate death, India has lost another veteran leader. Former Finance Minister Arun Jaitley passed away on Saturday, due to increased illness at All India Institute of Medical Sciences in New Delhi.
A lawyer by profession, Arun Jaitely was the most powerful leader in Prime Minister Narendra Modi's Cabinet as his first tenure and usually acted as the chief troubleshooter for the government. At one time, Arun Jaitley was India's Defence, Finance and Corporate Affairs minister.
Arun Jaitley's health had put him out of office during most of the first phase of Modi government. Even as he took several key portfolios in the first Modi cabinet, he had to travel a lot for his health problems.
The experienced BJP leader had undergone renal transplantation on May 14 last year. Arun Jaitley, who had stopped serving office since early April 2018, was back in the finance ministry on August 23, 2018. Earlier in September 2014, he experienced bariatric surgery to adjust the weight he had gained because of a long-standing diabetic condition.
Arun Jaitley did not contest the Lok Sabha elections of 2019 probably because of his sick health. Writing a letter to the prime minister, Arun Jaitley had mentioned health reasons for his decision. Jaitley said staying absent from any responsibility will help him concentrate on his treatment and health.
In the letter, Jaitley mentioned that must be an "honour" and a "learning experience" to be a member of the Modi-led National Democratic Alliance government.
Arun Jaitley Family of Lawyers. Arun Jaitley is survived by his wife Sangeeta and two children Rohan and Sonali, both work as lawyers. Arun Jaitley's father-in-law, Girdhari Lal Dogra, was a lawyer and a prominent Jammu and Kashmir legislator, who worked as the erstwhile state's finance minister for 26 years. Arun Jaitley's father Maharaj Kishen Jaitley was also a lawyer.