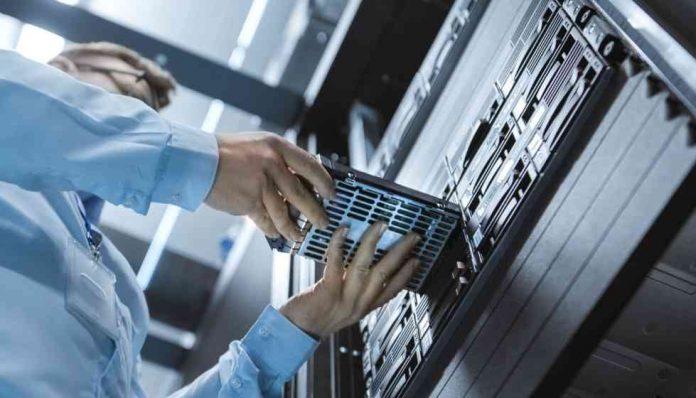 What is CSR (Corporate Social Responsibility)?
CSR is a management paradigm where organizations integrate environmental and social initiatives and engagements with stakeholders. CSR initiatives include the tenets of economic sustainability, environmental sustainability, and social sustainability. CSR focuses on the three 'Ps,' which are planet, people, and profit. Enterprises with robust CSR initiatives act proactively to positively impact the environment and society while boosting their bottom line.
Types and Elements of CSR
Most companies have a huge carbon footprint that needs to be reduced to conserve the environment. To minimize the ever-increasing carbon footprint, efforts like utilizing locally sourced items, prioritizing recycling, and reducing waste are needed. By implementing these measures, corporations can not only decrease costs but also benefit the planet. 
Effective energy efficiency and resource management are two important environmental CSR objectives that firms have started implementing as climate change increases. In addition, research indicates that consumers prefer to support organizations that take initiatives to save the planet by reducing their impact on the environment. 
For example – let's consider the data center industry. 
The vast majority of today's data center service providers, including hyperscalers, cloud, and colocation service providers, already have served as the leader, implementing realistic plans to embrace sustainable ways to run their operations while fulfilling business requirements and obligations.
There is a difference between corporate philanthropy and CSR. Corporate philanthropy involves businesses doing their bit for society by making charitable donations. On the other hand, CSR is broader and aligns and integrates a company's philanthropic efforts with its general business practices and mission.
Philanthropic social duties include more than just functioning as ethically as possible; they also have actively improved the community at large. Many firms support specific charities which align with their organizational values, and this sort of corporate social responsibility is commonly connected with providing proceeds to charity.
Nevertheless, philanthropic CSR encompasses more than just charitable contributions. Contributing to the community or participating in local projects are two other popular charitable activities. The fundamental goal here is to help a community in a certain way that's not just limited to hiring practices. For example, CSR initiatives can involve rural development plans for the farmers, educational programs for kids, and skill development programs for youth employability – numerous initiatives are catering to different requirements.
The company creates an impact, increases employee loyalty, and improves its support network by contributing to the community.
CSR Statistics You Must Know About
Consider the following CSR statistics:
64% of people feel CEOs should proactively initiate change instead of waiting for government measures.
40% of customers look for purposeful companies and trust firms to act in society's best interest.
71% of millennials wish organizations will take the initiative on important social issues.
Over 50% of millennials will defend an ethically and socially conscious enterprise if it receives bad feedback from people.
Why are CSR Initiatives Important?
CSR programs are crucial because they offer the following benefits:
Enhance Brand Image
In the current business environment, competition is fierce, and it may be difficult for a firm to stand out from clients' perspectives. Organizations who take corporate social responsibility seriously, on the other hand, can win customers and also build a platform for marketing and gaining the attention of their potential target audience.
Essentially, corporate social responsibility may help consumers regard a business as a positive force driving change. In addition, an organization's CSR projects can assist create awareness for critical causes, fostering a practice of giving back to the community while keeping the company in the public eye and maintaining its visibility. 
2. Shows Accountability To Investors and Stakeholders 
Socially responsible companies may also look more appealing to investors as the organization works towards a shared goal. In addition, organizations that can manage their company finances while also assisting communities are perceived as more accountable and ethical.
As per Aflac research, CSR expenditures are not seen as a waste of money by stakeholders but instead an 'indicator that a company culture is less prone to create costly errors such as financial fraud.' According to the survey, 61% of investors see CSR as an indication of 'ethical business activity that minimizes investment risk.'
3. Drives Customer Loyalty 
Consumer loyalty does go a long way to ensuring a company's viability. Customers are an indispensable part of any business and are the driving force behind what makes a business successful – as, without customers, no business can exist.
Customers want businesses and organizations to do more than make money in exchange for their loyalty, and this is where they expect companies to contribute back to the community. It could be anything from sustainability initiatives to skill development initiatives or taking a stand on a social cause.
For instance, as per Nielsen research, over 50% of consumers are prepared to pay more for products or services if the company emphasizes sustainability. This indicates that customers will choose and remain with firms that aren't solely focused on profit but also work towards the betterment of society by participating in social causes.
Thus, it is safe to say that it will pay off if your business gives back to the environment, stakeholders, community, and customers.
STT GDC India's CSR Initiatives
Being at the forefront of the Indian DC industry, STT GDC India values and adopts business practices that lead to sustainable societies, environments, economies, and bottom lines.
The company focuses on changing society through empowering economically and socially backward sections, improving digital literacy, skill development initiatives, creating entrepreneurship and employment opportunities, and promoting ecological and environmental sustainability.
Amongst the data center service providers in the country, STT GDC India leads CSR initiatives that have critical importance, and allow developments that support continuous innovation, leveraging the best of practices – be it rural development with CSR initiatives such as Lakhpati farmers, Skill development CSR initiatives like that is aimed to bridge the industry skill gap or sustainability measures that are aimed to lower the company's carbon footprint.
Being a leader in the Indian DC segment, STT GDC India is living up to its role of what leaders are supposed to do – bring about positive changes, and go beyond the concept of just making profits. You can take a look at their sustainability and CSR initiatives on their website!