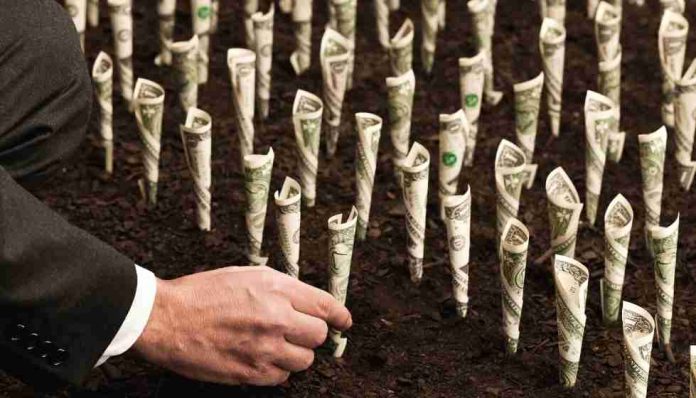 It's often said that time is money. This is never truer than when you're a small business owner, as your best chance for success with a startup company comes down to make the best use of limited resources.
Many business owners find themselves struggling to grow their businesses. They often mistake investing in more marketing, inefficient tasks, and faulty systems instead of investing in a CRM system. A CRM software can be the best investment you will ever make for your company if you know when is best to invest.
Investing in the best CRM software for small businesses at the right time can help you to be proactive about monitoring customer interactions and developing strategies for future growth without being bogged down by tedious administrative tasks. This blog post will discuss some factors that may influence what time frame is best for your company to invest in a CRM system.
What is CRM Software?
CRM stands for Customer Relationship Management. CRM software is a system that manages the relationship between customers and businesses, from generating leads to track customer interactions on social media channels like Facebook or Twitter. Essentially, it's used as a database of all your best prospects and loyal customers with information about what they buy and how often they come in contact with you. 
CRMs offer many benefits beyond acting as an organizational database. They can also help you improve website usability by providing features like "live chat." They can give valuable insights into what content resonates best with visitors on social media channels so you can spend more time developing that content instead of guessing.
You can assess the popularity of different products based on how often they're searched online and if there's enough competition. CRM Software can also connect various hardware devices such as printers and scales to make day-to-day tasks easier for employees.
Right Time to Invest in CRM Software
Many factors may encourage you to make investments sooner rather than later in CRM software. Here are few things that determine the right time to invest in CRM software:
Accessing Company and Client Information
In a company, various departments have to work together to manage company data and customer information. Without a proper system, communicating and sharing information among these departments becomes difficult and inefficient, making it hard for anyone in your company to access data.
A CRM software can help you do this best by storing all customer information from different channels at a central place and making it accessible to your company anytime they need it. Sharing data across departments is also becoming accessible by CRM software. With this system, your management, marketing, or other teams don't need to reach to other departments to view and use the information they need.
Maintaining Customer Relationships
Building smooth relationships with customers is an utmost necessity for any business to boost sales and get a good return on Investment. But it would be best if you had a lot of tactics for this purpose. Numerous small businesses try to build smooth line connections with their customers. If your company is also facing this issue, then it's best to invest in CRM software.
The best time to use CRM is when you feel like your business needs a more effective communication strategy and better digital marketing strategies for client engagement. CRMs provide the best solution for managing customer relationships and building a good rapport with customers. With CRM, you can make strong connections by effectively communicating your company's message through emails or social media posts.
Providing Better Customer Service
Customer service matters a lot when you have a small business and want to attract customers.CRM helps you manage customer relationships and provides the best solutions for providing better customer service. CRMs can help you reduce high turnover rates, maintain a healthy team culture and be more productive. CRMs have the best features that allow companies and service providers to offer more personalized services without much effort.
This is best done by CRM software that enables you to fulfill your customer's requests and needs promptly without forgetting any details. It also records all interactions with the customers, making it easier for them to remember you whenever they need anything.
For example, suppose you have a dental practice and want to offer dental financing to your customers to choose from a variety of payment options rather than just cash or credit card payments. In that case, the CRM system can help you. It enables you to determine the right time to offer this service.
Managing Marketing Tasks
Marketing is crucial for growing any business. No matter what type of business you are running, it will eventually come down if you don't know how to market it. Spending too much just on marketing a company can bring you to a loss. It is best to identify the best marketing strategy for your company and then implement a plan to accomplish them properly.
For example, suppose one of your best marketing tasks is social media management. In that case, it might be a good idea to hire a marketing team to update Facebook or Instagram pages as needed to focus on other aspects of running the business. But hiring someone is not enough; you need a system to track all your company's marketing activities.
To better managing your marketing activities, you need CRM software. It can help track marketing efforts by assigning specific objectives and deadlines while providing data insight necessary for decision making.
It also provides suggestions about marketing tasks that need attention to be successful, such as customer loyalty programs, email marketing campaigns, and social media posts. All those are part of a good CRM system that will allow you to deliver the best possible experience for your clients while not forgetting any important details.