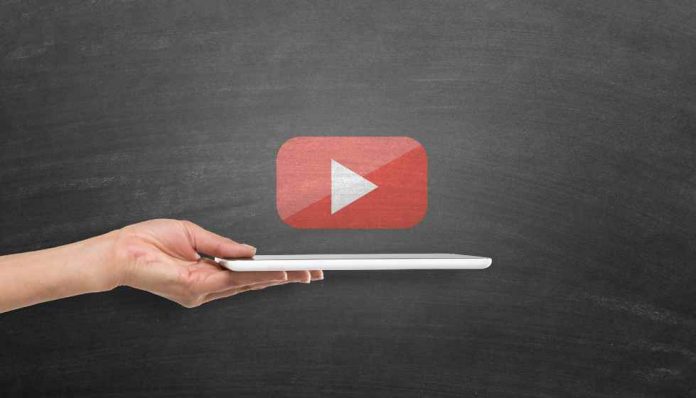 YouTube has announced the main functions coming to its platform during 2022, among which the options to read and send comments from the mobile phone while the user watches a video on the television and new parental control options stand out.
The Google-owned company has highlighted that among the new products and tools it will launch in 2022, "there are some highly requested features", as YouTube product manager Neal Mohan explained in a statement. As of January 2022, viewers have watched more than 700 million hours of YouTube content on TV daily.
News for users
Among the novelties that will reach viewers this year is the possibility for them to use their phones while watching YouTube on TV to read or send comments and share videos, among other actions.
Last year, YouTube enabled Supervised Accounts, where parents with tweens and teens can choose from three content settings that conform to the ratings of tweens and teens. As a novelty, this year, the platform will expand the supervised accounts with three new modes for families: 'Music', 'Living room' and 'Assistant'.
Google's music streaming platform, YouTube Music, is another area with novelties. This year it will add a feature to improve sound quality by removing loud peaks and boosting soft vocals.
For its part, YouTube TV will receive a redesigned version with a more streamlined interface, with updates to Library and Live that will give viewers more significant control over how to organize and view their content.
YouTube has also wanted to refer to a current trend, such as the metaverse. "We have great ideas on how to make the display more immersive," Mohan has advanced, who has assured that the first field where the news will arrive will be the games.
Features for creators
YouTube has also announced the functions for creators coming to the platform this 2022. These innovations include new video effects and editing tools, adding to innovations like mixing audio introduced last year.
Short, vertical, and mobile video creators of YouTube Shorts will also have an additional way to engage with their audience by responding to individual comments by creating a Short.
YouTube has announced that Shorts will receive new ways to earn money for creators on a trial basis, with the option to create branded content using Branded Connect, add Super Chat for paid followers, or offer the ability to purchase directly from a Shorts.
The platform has announced news related to living videos on YouTube Live. In this segment, daily live viewing time between January 2020 and December 2021 has tripled.
Later this year, YouTube will introduce collaborative live streaming, allowing creators to go live together and create more interactive broadcasts for their audiences.
The video platform has also begun testing gift subscriptions, with the ability to subscribe another viewer to a live-streaming channel. Initially, it will reach a small group of channels, but it will extend its implementation in the coming months.
Other enhancements are coming this year, focusing on feedback. YouTube is currently testing a tool that allows creators to set guidelines for their channel to guide the tone of conversations.
Also, viewers can sort comments so that they are in sync with the exact moment they are watching the video.
Creators will have more features through the YouTube Studio tool to help with content creation. Based on YouTube and Google data sets, it will allow creators to know what viewers want and to plan their content.
YouTube also studies the arrival of functions based on Web3, such as NFTs. The company has referred to functions that will allow "offering followers verifiable ownership of videos, photos, works of art and even exclusive experiences."