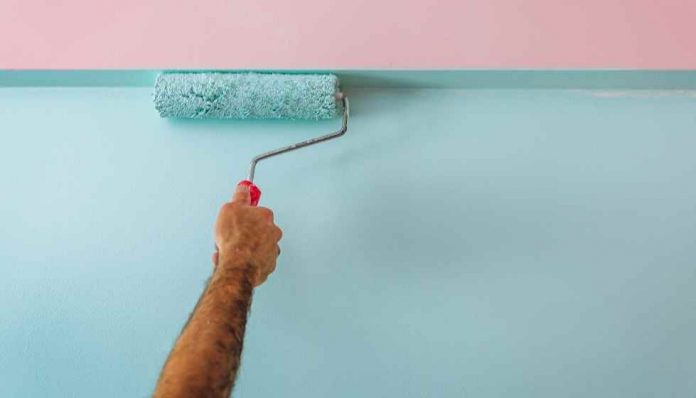 Good walls can instantly make your house look adorable. You must take care of your beautiful walls so that your house doesn't lose its charm. Added to the look the wall paints provide to your home, these paints can also hide any imperfections on your wall and make them look flawless. Due to climatic conditions, the maintenance of walls can be a tiresome task. Maintaining the walls can extend the life of wall paints and perhaps make the walls of your home look freshly painted always. 
Here are some effective ways that can make the wall paint last longer.
Plastering- A properly plastered wall makes sure that no cracks could damage the wall paints. To check whether the wall is plastered well or not tap on the wall and if it creates a sound of hollowness understand that the plastering wasn't done right and that will lead to the appearance of cracks in the future. To repair the wall cracks you should use high-quality products like dr Fixit pidifin 2k. A good period of 1-2 weeks should be provided while the cement can set in well to avoid bad plastering. 
Spend on buying washable paints- Walls are always full of marks, handprints, scratches, etc. Therefore, cleaning them becomes compulsory. To ensure that the walls are cleaned without any damage you should consider buying washable paints that have specific properties that help you to get your walls rid of marks, stains, and scratches easily. If you aren't having walls that are painted with washable paint at your home then cleaning them with a damp cloth is recommended. A moist cloth would damage the wall paints in the long run. However, waterproofing them beforehand can reduce the risk of damage. You can browse through dr Fixit waterproofing price list to get the best deals. 
Use primer for better results- A good primer acts as a good base to bind the wall paint with its surface. Using a primer ensures that there is no crumbling or peeling of wall paint. A wall that is primed well is a defined way to durable wall paints. Make sure to scrape the wall efficiently with sand paper after the primer dries to get a smooth surface for the application of paint. This also ensures that you achieve a smooth finish after painting the walls.
Try mending the broken walls with POP- Usage of Plaster of Paris is yet another way to get rid of rough surfaces and cracks. Ensuring to use POP provides you with a smooth surface for painting the walls and getting the desired finishing. The application of POP fills in all the holes and cracks on the wall eventually providing you with a good surface to paint. Just like the primer, after using POP it's vital to scrape the wall properly using good quality sandpaper. 
Invest in quality paints– Cheap paints might look good for a short span but as time passes these paints would start peeling off and damaging the look of the wall. A one-time investment in good paints will make you tension-free from getting your walls painted frequently due to damage. Quality paints are offered in the market by top brands like Asian paints, Berger paints, Nerolac paints, Indigo paints, etc. These paints have specific properties that prevent damage and ensure easy maintenance of the wall. Added to that, they can be cleaned easily and have moisture-resistant qualities which makes them perfect for your home. If you want the walls of your home to look fresh in the long run then you must invest in buying these paints.
It is better to spend on primer, POP, waterproofing, quality paints, etc. as these extend the life of wall paints and eventually make the walls seem flawless.  
Also Read: Methods to Look Prettier Without Makeup