Gated communities are growing exponentially in Indian cities with the proliferation of high-rise buildings and construction projects. Sadly enough, the traditional ways of society management are inadequate to keep up with the growing pains of housing societies.
No managing committee has the time to run after dues defaulters, manage traffic and congestion at the gates, make multiple calls to solve plumbing and electrical issues of residents and to ensure Covid-proof deliveries at doorsteps.
MyGate's ERP software is society's best tool to function sanely in an insanely demanding world.
What is ERP?
Enterprise Resource Planning is a suite of integrated applications used by organizations to carry out daily functions like accounting, gathering and storing information, personnel management, inventory management, group updates/communication, etc.
ERPs allow seamless flow of data within various departments, enabling hundreds of tasks on one platform daily, increasing productivity while establishing easily manageable virtual workflows for simple as well as complex tasks. They eliminate the need for traditional centralised, time-consuming systems and offer various ways of cost-cutting.
These ERPs are used across various sectors, including manufacturing, IT, hospitality, healthcare, retail, education, among others.
Some of the most recognized ERP systems are SAP, Tally, and Oracle ERP Cloud.
What are the benefits of MyGate ERP solutions for housing societies?
A society's functioning is not unlike that of a company. From financial reports, dues collection, visitor management/gatekeeping, repair and maintenance, to group communication and participation, a society's MC as well as residents undertake several individuals and group actions that can be streamlined digitally by Enterprise Resource Planning apps for following benefits:
For MC/RWA
Saves time from doing physical chores of the society
Makes dues collection virtual and effortless
Enables cloud-based, secure data storage of society's/resident's documents/contracts
Allows for complaint resolution speedily
Provides numerous third party app/services integration
For Residents
App-based gatekeeping for approved visitor entries
Secure and sanitized deliveries
Domestic help tracking and attendance
UPI payments for maintenance and other dues
Child security
Transparency in society's daily functions
Group communication/virtual noticeboard
ERP apps can facilitate end-to-end solutions for a housing society and save time, energy, resources as well as money. In a country like India, where the mobile-first approach has swept over every sector, it's inevitable that community management also migrates to digital platforms.
Why should society invest in an ERP software
Accounting and payments
For the MC, monthly maintenance dues collection, group invoicing, charge calculations for various apartment/wings, generating annual financial statements, GST calculation, arrears, vendor payments, all together form a complicated range of tasks. A suite equipped with finance-related tools, payment gateway integration, and automation features is a MUST-have for easy and transparent financial transactions.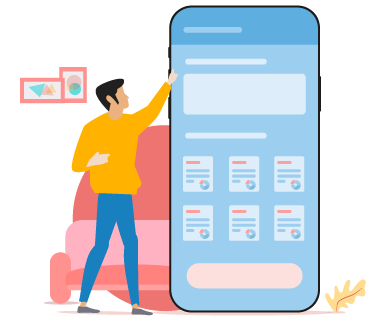 Gatekeeping and security management
Whether during the Covid pandemic or after, visitor entries are a significant concern for societies. ERPs allow for passcode based entries that can be pre-approved or denied by the resident, eliminating the need for traditional pen and paper entry registration. Delivery men can drop the package at the gate, which can be securely collected by passcode verification to avoid Covid-19 infections. Children are not allowed to leave premises without prior approval, and no suspicious movements go unnoticed using the overstay alert functionality. ERPs enable vigilance and safety at every entry/exit point.
Amenities/ Complaint Management
Societies face regular trouble while managing slot bookings for the clubhouse, swimming pool, gym, etc. Also, when repairs, replacement and maintenance complaints are raised, it becomes a time-consuming task for building managers to keep track of issues and resolutions. ERP apps offer a unified dashboard for managing amenities booking and growing tickets for complaint resolution, which makes the process faster and in real-time.
Group communication
Society members should be able to exchange ideas, information, and to-do lists for various decisions and events in society, including workshops, festival celebrations, community initiatives, and projects. Online meetings are quickly replacing physical meetings. ERPs can enable all types of communication on one platform, be they through emails, SMS, or notifications.
Essentially, a society that wants to operate cost-effectively in the current reality of digitally-driven, lightning-fast virtual ecosystems, ought to invest in an ERP. 
How to determine if an ERP app is comprehensive and suitable for your society
Consider the following factors while selecting the right ERP app for your society:
One Centralised source for all activities
Whether you're the secretary, security guard or a resident, the ERP software should provide a singular platform and separate interfaces for all stakeholders in a housing society.
Data privacy The ERP system must protect all data via industry-standard encryption and 2-factor authentication. The company should have policies that ensure Certification and legal
compliance with NDAs and no data sharing with 3rd parties. The app should be fortified against hacking attempts.
Brand name + value-added services
What distinguishes an excellent society management ERP from the rest is the trust it has inspired in users and the useful services it offers over and above the original promise it delivers. This includes (but is not limited to) 3rd party integrations with outside vendors like grocery apps, accounting apps, healthcare at home, food delivery, ambulance, prepaid meters, among others.
An ERP is a life-saver for progressive housing societies. It should be chosen based on the level of customization it offers to your society's day-to-day needs, the technology it incorporates to make community living safer and smoother, and the strategies it puts into place to give you the maximum value for money.