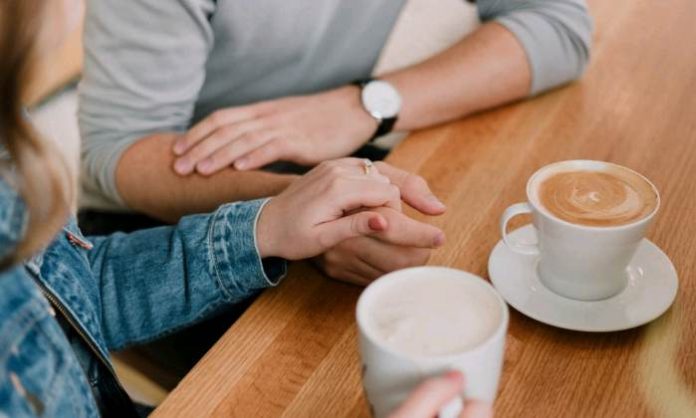 The lockdown effects are getting worse by every day passing and leaving people with no clue on how to celebrate their occasions. People are struggling to enjoy their special days, and anniversary is one such special occasion affected by the lockdown.
But in this advanced world, it's not hard to tackle such situations with the help of technology and by using some creativity. Lots of things can be done to celebrate the anniversary with the same zest and delightful manner that you did last year. And you don't even have to step out of your home.
You can make it a surprise for your partner, or you both can arrange for perfect anniversary date at your home amid lockdown together. You may miss including your loved ones into your happy moments, but still, what matters the most is to enjoy the day with your better-half. 
And lockdown is somewhat useful for anniversaries as it gives couples the chance to be with each other throughout the day. Think yourself, when was the last time you spent every second of your anniversary day with your sweetheart? So rather than feeling bad about it, take it as the best chance to let the love bloom amid the responsibilities of married life.
Here's what you can do:
Set Your Time For The Date
Let it feel like the date outside! Fix a time for the date and try to complete all your household chores and important work 1 hour before the schedule. And it should not be late than 8 in the night because love needs sufficient time. Keep yourself as excited as you were on your wedding day.
Order A Beautiful Bouquet
Don't even think of it as a date at home for a second because it can kill the excitement, and you won't feel like putting your efforts in. Order a beautiful bouquet of red roses four to five hours before the time fixed for the date so the florist can deliver it on time. You can present the bouquet to your partner or can use it to decorate the table.
Order Anniversary Cake Online
This is essential! You must include a cake cutting ceremony in your date schedule, and for that, you should order an anniversary special cake from an online cake shop which promises to deliver fresh-baked cake right on time. It could be a designer cake, heart-shaped cake, or number-cake equal to the years of your togetherness.
Choose The Spot Wisely
We recommend the balcony or terrace, but even your dining hall can do the talking. If you have a balcony, then it will render a feel of the restaurant. If you have a terrace, then you will feel like being in a terrace bar. And you can also create a loving atmosphere by adjusting the lights and furniture of your dining space.
Don't Forget The Music
You can't make an excuse for that even if you don't have speakers or a quality music system. You have your phone, and that's enough. Play a piece of romantic music in moderate volume and dive deep into the eyes of your better-half. You can play love songs of your choice, but we recommend to stick to music only.
Now you know how to crack it!! GO ON!