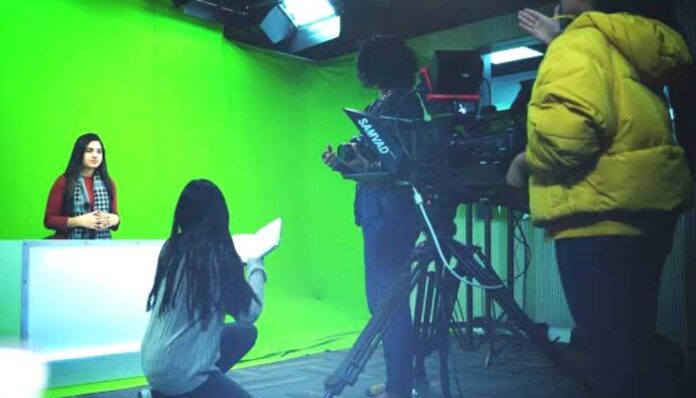 Each of us has a story to tell. But, if you have stories with a bit of drama, colorful characterizations, narrative arc fits, and plot twists, you can make a career out of it. You can be a professional scriptwriter for a film, a web series, or a serialized television show. It is not an exaggeration when we say that scriptwriting forms the backbone of a movie. Although it is certainly possible to start shooting for a film without a script, it is impossible to finish it without a definitive script.
Scriptwriting is one of the most critical aspects of visual storytelling. Thus, professional scriptwriters need to adopt creative exercises and thinking techniques that will enable them to come up with original and out-of-the-box content—wondering how you can do it? Here are seven habits that a successful scriptwriter should adopt.
Seven indispensable habits that will help you become a successful scriptwriter
● The first and foremost thing to keep in mind is that a scriptwriter should write every day. Whether it is a thirty-minute drama or a three-hour-long movie you are planning to craft, you should develop creativity and nurture habits that support your line of work.
● Make a habit of writing every scene idea you get in small cards or notes without worrying about how they will blend into the crafting screenplay. Use these ideas whenever you hit a wall in your imagination.
● While you jot your thoughts down, it is recommended to keep away from self-editing or being judgmental regarding them.
● Writing can often seem tedious. Thus, ensure that you have a reward mechanism in place. Whenever you stick to your writing schedule, promise to reward yourself for staying motivated all the time.
● Although this sounds odd, it is a good idea for scriptwriters to eavesdrop on conversations, read obituaries, and find inspiration for new content. Content is everywhere around us. It would help if you had the proper extraction techniques. So, do not feel embarrassed about anything you do that enables you to find new pieces of content.
● Set a dedicated time of the day for your writing. This allows you to get rid of possible distractions, and you can give your 100% to it.
● Lastly, writers are always encouraged to share their work with a trusted reader. We know how hard this might sound, but scriptwriting is all about learning, growing, educating yourself, and gaining expertise to be the best version of yourself.
While the right set of habits and creative routines take your career to places, it is also crucial to have the proper foundation for your professional growth. Digital film-making courses play a pivotal role in shaping your future.
How to make the best use of a digital film-making course?
These courses train learners in the two critical dimensions of film-making, i.e., storytelling and production. Launched by a reputed institution like the Pearl Academy, a digital film-making course helps students develop a holistic understanding of the world of film-making. 
A well-told story is essential to make an engaging and emotionally compelling film. Digital film-making courses teach students the techniques needed to nurture their skills and deeply understand the processes of creativity, narration, and penning down a story.
From choosing a genre to writing a story to effectively building characters, the course lets you explore your skillset and bring the best out of your ideas. Further, a digital film-making course prepares you for the profession you are about to enter. It equips you with the knowledge of various facets of cinema and production, which is sure to give you an edge over your peers!