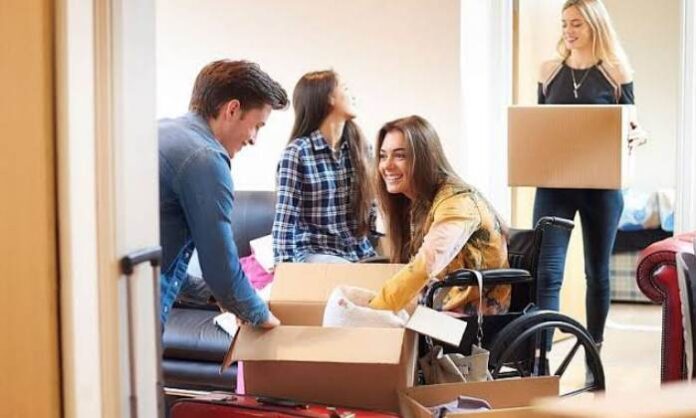 Education plays a vital role in the life of a person; a proper education is essential to lead a successful life. But a student has to suffer a lot to acquire appropriate knowledge as there are not many facilities in their hometown. Hence they have to travel to other places which can be a start to their hardship. Searching for good accommodation for a student is not an easy task; one has to look for numerous facilities. Therefore Amber Student is here to solve the problem of the students.
Students' life is not at all easy, and for the students who are staying away from home, it isn't easy. If one is lucky enough to find good accommodation, then it can ease the life of the student and make them feel at home far away from home. Not all the housing is filled with all the facilities for the students though here in amber accommodation one can find all the facilities under one roof.
Things You Should Consider While Choosing the Best Accommodation
Too commodious: – As one starts looking for a place to stay while opting for better education. Student accommodation provides a stay in the vicinity of the educational institute so that the student can save extra fare from reaching the institute as well as the duration to get to the institute. On-campus accommodation is beneficial for a person who is new in the city.
Reasonable cost: – When we go for personal tenancy, we have to pay the bills for everything separately, i.e. electricity bill, maintenance bill, internet bill, and many other bills. With such accommodations, we are directed to the approximate payment we need to give every month keeping away the uncertainty of how much a student has to pay in a particular month.
Building camaraderie: – According to space in a room, the number of students to share a particular room is prescribed. One may get students from the same educational institute or nearby institute. This creates bonding between the roommates since they share the same room. There are regular dinners, social activities arranged where all the students come together and get to know each other well. One has the option to choose whether they want an en-suite or even a shared en-suite is available.
Facilitate assistance: – Although we try to do everything by ourselves. But sometimes we face problems in a lot of fields such as hectic projects which are extremely difficult to understand, so here we can easily reach out to our roommate or alongside neighbors who can quickly rescue us from such problems giving us more ideas which increase our knowledge and understanding in that particular problem. Sometimes when one doesn't want to go out alone can take their roommates or any other flatmate with whom one has bonded well to chill, have dinner outside, or just for a walk. So a shared apartment is one of the base facilities provided by the providers.
Sense of security: – When we shift to a different place for our studies away from our families. One always comes across this daunting feeling of whether the pace is going to be safe for us or not. Due to one's audacity, the student moves to a different place but deep down always has a vague feeling of safety. It is an entirely different case with student accommodation since the student does not go through any such feeling of stress, anxiety. There are several cameras fitted to keep the student secure, a set up key code is also there to allow access to the building. At the ground level, the control team is also present, which makes the student safe and also relieves their mind from stress, fear, etc. This is why some even consider high-end apartments such as these apartments for rent in Denton.
Expedient area:- Not only the accommodation is located nearby the educational institute, but also it is located in a spot where one can quickly go to the market, malls, gym, medical facilities within walking distance only. This also saves a lot of money as one can reach out for the necessary resources required in our daily life in just walking distance. Even if one wants to go around the city and explore, there are several travel platforms through which one can go to the destination conveniently and without the hesitation of coming back as one can quickly get any transport since the location is easily accessible.
Community-based feeling: – As a student stays away from family, so this becomes difficult for the student to handle every emotion on his own. In accommodation whenever a student misses one's family, there are always several friends in the building who make the student feel at home away from home. The students get along with each other often so that there is very little feeling of nostalgia since all the students go through the same feeling, and they know that they have also become a family somehow.
Engage in activities: – There are several activities the students can get engaged in like visit a zoo, trekking, going to the movie hall, parks, museums, and many more which are managed by the authority. So, this keeps one delighted other than keeping interested oneself in studies.
The students choose furnished rooms: – The rooms, and following their choice; one gets a bed, shelf, study table. So, one doesn't need to hassle about the furniture to be moved into their rooms. All the furniture is set correctly beforehand only, and one can straight away start a conversation with the new friends and start knowing them more from the very instant we enter the room.
State of wisdom: – In student accommodation, a student does not stay with the students going through the same phase. They also stay in a state of wisdom since the managing authority is an excellent source of learning for the students. So, the student, along with feeling a sense of independence, also absorbs a great source of wisdom through the best authority.
So if you are searching for the proper accommodation, then you can quickly contact Amber student which also has the facility of Private Halls of residences. There are some extremely best features like a studio or dual occupancy studio provided here, which makes it must stay accommodation for people.