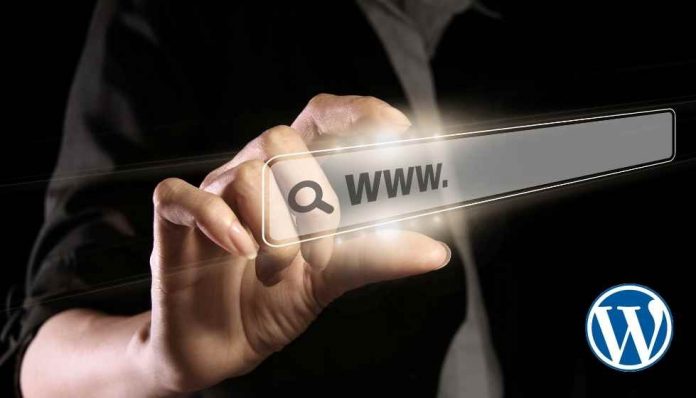 In every website owner's interest, their site is SEO ready. SEO means Search Engine Optimization in English or Optimization for Search Engines. As you may have read in previous blogs, SEO helps your site appear higher in Google results. In this article, we will talk about how WordPress SEO works and the benefits that this service can have for your site.
Did you know that most SEO experts use and recommend WordPress? It is accurate, and this is not just us. Performing SEO in WordPress is very effective and straightforward. Efficiency in search engine optimization is one of the reasons WordPress is so successful.
Among all the similar services, WordPress is the most popular. Thanks to the ease of SEO in WordPress, WordPress is way ahead of the competition. But what is it that makes WordPress so unique? Read on to find out why this service is one of your best options for well-optimized pages.
WordPress SEO Reason Number One: Great Permalinks
What is a Permalink, and Why is it so Important?
First of all, let's start by defining the term permalink. A permalink is the URL of your website. The "Perma" comes from permanent and the "link" from the link. A permalink is then a URL that will always work.
When it comes to SEO in WordPress, you are given many options for your permalinks. Using the WordPress dashboard, without much trouble and with just a few clicks, you can edit the permalinks of your web pages. This is done by visiting the settings section, where you can give them the format you prefer.
The keywords in the link itself are taken into account to determine the position of the page or site
That a permalink looks professional and attractive can increase the CTR, that is: the percentage of people who click on your pages in the search results.
Reason for SEO in WordPress Number Two: Metadata is Added Automatically
Two of the most critical factors that determine the position in a search engine are the SEO title and the meta-description. Typically, you will need to manually add them to each post or page on your website. Including the primary keyword in these two elements, the metadata, can significantly improve your pages' position.
In addition, they can help you increase your CTR, as they can be seen from the search engine results pages. The best part about WordPress SEO is that it's so easy to add them. You need to install one of the many free SEO plugins you can find online. Installation of these plugins does not take any effort.
The installation and metadata creation process should take no more than a few minutes. Afterward, you can use the same plugin for all your posts and web pages. When you have not added the metadata manually, you can automatically use a plugin that defines this information. This automatic process is based on the title and the first few sentences of your content.

Reason for SEO in WordPress Number Three: Images Prepared for the SEO Process
Images make your content look more exciting and draw the reader's attention. In addition, they improve the reading experience by creating pauses in the text. Pictures do not directly affect SEO, but they do so indirectly. Why? Because they give a more engaging user experience. Images must be of good quality and relevant to your posts and web pages to be effective.

If you want to reach a larger audience, you will have to optimize your images for SEO. It is here that WordPress gives you an excellent option. You can go to the editing options of an image and fill in the alt text section. The search engine also reads this alternative text when determining your position on the results pages.
When you fix your articles in WordPress, a few clicks are enough to perform SEO treatment on any image on your page. You can also edit the size of ideas to improve page load speed. Remember that this is a factor that Google and other search engines consider. There are many free plugins to resize your images automatically.
Reason Number Four: The User Experience
The user experience mentioned in the previous point is essential for SEO. When your page has a good user experience, you can keep visitors to your website longer. This improves your SEO ranking, but you also have an audience more interested in your content. When users are interested in your content, they are likely to come back.
What differentiates a good user experience from a bad user experience? There are several factors, so let's start by defining the awful user experience. Bad user experience can be caused by poor web design or complicated content structure where things are not easily found. Poorly selected images can also have an influence.
Google has systems that allow its algorithm to calculate user experience. What are these systems? The percentage of users who leave the site immediately is one of them. Another of these systems is the average time a user spends on a website.
You can review these Google measurement systems yourself in your Google Analytics account. Pay attention when you have a meager retention rate, but your site's content is relevant to the searched keywords. This can be an indicator of a poor user experience.
WordPress SEO Reason Number Five: Website Speed
Currently, the website's loading speed is a factor that influences your position on the results pages. Also, if a web page takes a long time to load, users may get tired of waiting. When this happens, they may leave before seeing your content.
This situation can worsen the retention percentage of your website. Not only that, Google has severe penalties. When a web page or post is prolonged, Google can remove it from its search engine.
If you have already used WordPress, it is very sure that you already know that it is a service in which loading speed is not a problem. There are many short templates to meet the needs of your site. There are also plugins designed to improve the speed of a website.
Reason Number Six: Adaptation to Mobile Devices
The number of users using search engines on their smartphones and tablets has grown exponentially. Google has noticed this, so it gives preference to sites designed to be easy to use on mobile devices. Because of this, entrepreneurs must adapt to this new trend.
With WordPress, you have nothing to worry about. All templates have already been optimized for use on mobile devices. Additionally, you can preview how your website looks on different screens using the web page editor. Although any template will likely work correctly, you will always have the option to check it yourself.
Google wants to find the mobile version of your website. This mobile version should be the same quality as the regular web browser version. A slow or low-quality mobile site is going to affect your ranking negatively. Avoid problems doing SEO in WordPress.