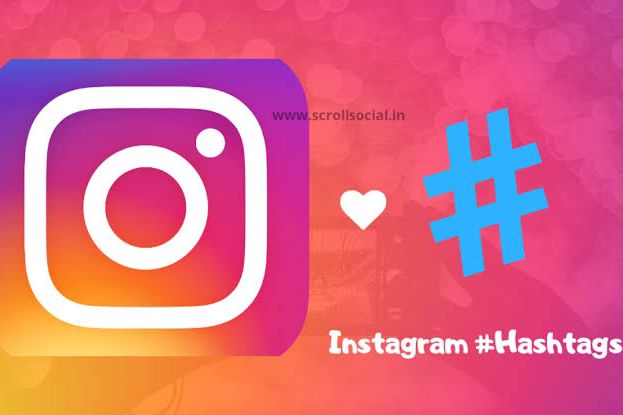 Instagram is a platform where 1 Billion active users as per the report in 2019.
Instagram is a popular engaged network after Facebook. 71% of the billion monthly active users on the Instagram app are under the age of 35.
Content: Content is very much important to grow your followers, likes, comments and more. Without content only celebrities get followers, Content plays a major role in Instagram.
If your content is unique and not-plagiarised then definitely you'll get more followers organically. You have to update regularly, you should activate all time on Instagram.
One more important thing to know about Instagram Hashtags, Blindly don't use hashtags for your post, there are specific searches to choose best hashtags for your post(Image/Video).
To get more Impressions, Engagements for your post and expecting more followers, your Instagram account should appear in public, not in private if we want to reach multiple people without any paid promotions on Instagram.
Here we can use #hashtags to reach numerous people organically.
Here how hashtags will work, its simple Hashtags means a simple word or a phrase preceded by hash sign #. Hashtags are used to define a particular topic or identity.
Example: Lionel Messi is a football player if someone is uploading an image or video on their Instagram account about Lionel Messi, here we are defining about the image Lionel Messi by mentioning hashtags like #lionelmessi #football #footballplayer, etc.
You can add hashtags in the caption or comments of your post (Image or Videos). If you have a public account and add hashtags to a job, the post will be visible on the corresponding hashtag page. After you tag your post (Image/Videos/with a hashtag,
you'll be able to tap the hashtag to see a page that displays all photos and videos people have uploaded with that hashtag.
Important Tips to Remember:
When people (users) with private profiles tag posts, they won't perform publicly on hashtag pages. Numbers are allowed in hashtags. However, spaces and special characters, like $ or %, won't accept work on your post.
You can only tag your posts. You can't tag other people's photos/videos. In some cases, you can tag other profiles.
You can use up to 30 hashtags in a post. If you include more than 30 tags on a single photo/video, your comment won't post.
Instagram's algorithm favours posts with high engagement, meaning that the more likes and comments your post receives, the more people will see your post. Instagram posts with at least one hashtag have 12.6 per cent more engagement than those without.
When Instagram hashtags are overused, they can be difficult and frustrating and take away from your story. However, when used properly, hashtags are an excellent way for individuals and brands to increase the visibility and engagement of their posts.
It's excellent to note that there are two main types of Instagram hashtags: Branded and community hashtags. Knowing these differences will help you determine which hashtags you should be incorporating into your posting strategy.
Branded hashtags are specific to your business. They might include your brand name, your products or a particular campaign. Creating an accessible and memorable branded hashtag will make users excited to share it.
Branded hashtags are also a great way to start a conversation around your business or gather user-generated content to repost on your Newsfeed.
Instagram Stories: In August 2016, Instagram started Instagram stories. This game-changing feature permits users to take photos or videos which disappear after 24-hours. After launching this feature, people began sharing way more on Instagram. Five hundred million Instagram accounts use Instagram Stories every day (Instagram, 2018). Not just that but 1/3 of the most viewed IG stories are from businesses.
Instagram Algorithm:
On Instagram, in particular, just posting regularly with the right hashtags won't certainly guarantee that your content will always reach its dedicated audience. Alternatively, you'll need to consider how you can work with the algorithm to shake up your approach to Instagram marketing.
In June of 2018, Instagram released information according to some of the different factors that the algorithm takes into account when prioritising content in a user's feed. These three main ranking factors that were singled out can, however, help inform your Instagram strategy:
Relationship with the user account: If a particular user has interacted with a lot of your past content, they'll be more likely to see your future content. This makes continual, repeat engagement on your posts relevant for building a loyal audience.
Interest the user has sent: This signal is based on whether the user interacts with other, similar posts and accounts when they explore Instagram. Users who also join with related content are more likely to see your own posts.
The recency(0ld) of the post: While Instagram's simple chronological feed is a thing of the past, timeliness is still relevant. More recent posts will be favoured and pushed to the top of the feed, while older posts will show up a little further down.
You can also engage with users on their posts to build relationships outside of your own content(position) by leaving interesting and involved comments on content from potential customers, relevant influencers, and similar businesses.
Replying to a comment can also encourage follow-up comments from the original poster, even if it's just a "thank you" for answering a question. In some cases, though, this can jumpstart a conversation, giving you the significant engagement that will help the reach of this post and future posts, too.