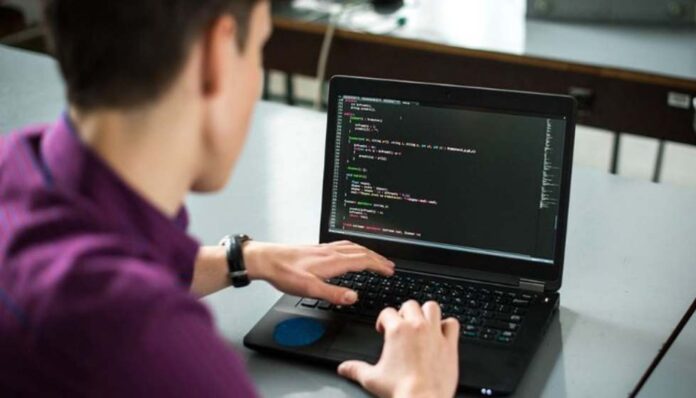 The COVID-19 pandemic has forced all of us to work from home, and while it has been good news for some of us, others have been finding it difficult to be as productive. It does not mean that we aren't putting in the shift or working longer hours. The problem also lies in the fact that we need to have proper tools to get work done. 
By that, we mean powerful laptops as we had in our offices. Business laptops are undoubtedly more robust and powerful. While the ordinary consumer laptops are good enough to get most of the work done, if you are a programmer or a coder, you would require a device that can seamlessly execute compute-intensive tasks.
Thankfully, however, laptop brands do offer powerful devices at reasonable prices. You would want a laptop at best price that comes with an excellent display, powerful processor, high RAM size, decent battery back-up, and enough storage so that your work — and thus your productivity — does not get hampered. If you are currently browsing through catalogs or searching for good programming laptops, we have you covered. We have curated a list of the best laptops for programming that are available in the market today.
MacBook Pro 16-inch
There is no other laptop that can out-do the Apple MacBook Pro when it comes to raw computing power. The newest edition, in particular, is an absolute monster. Housing an 8-core Intel Core i9 CPU clocked at 2.7GHz, this 16-inch powerhouse can effortlessly take care of all of your computing requirements.
The laptop also comes with 16GB DDR4 RAM and 512GB SSD storage. This essentially means that the laptop boots up instantly, works seamlessly, and it flies while switching between different apps or while browsing between various tabs. For programmers who need a fast, powerful, no-nonsense machine, MacBook Pro is the undisputed champion.
Dell XPS 15
While we just raved about MacBook Pro, the closest competitor it has today is the Dell XPS 15. Dell XPS 15 is a worthy adversary to Apple's premium device, from its stunning design and display to its features and specifications. The laptop is powered by a 3.8GHz Intel Core i7 CPU, mated to 32GB DDR4 RAM, which combines to ensure that the laptop handles everything that you throw at it. The laptop also houses 512GB SSD storage, which gives you enough space to store all of your important data and work files, along with movies and music files.
Lenovo E570 ThinkPad
While it does not come with the pomp and circumstance like MacBook Pro and Dell XPS 15, Lenovo E570 ThinkPad is another excellent programming device. Powered by the Intel Core i5 processor with a base clock speed of 2.5GHz, it is speedy and can execute commands instantly. The laptop also houses a 1TB HDD + 256GB SSD storage and comes with 8GB DDR4 RAM, delivering exceptional performance.
Acer Aspire E15
The Acer Aspire E15 is another excellent option for programmers and developers, as it comes with 12 hours of battery life, facilitating uninterrupted usage. Powered by a 2.5GHz Intel Core i5 processor and a 2GB Nvidia 940MX GPU, this laptop is also perfect for gamers and coders. This device also packs 8GB RAM and 256GB SATA storage, while it flaunts a 15.6-inch full HD display, offering an excellent viewing experience while making it easy for programmers to work on the laptop for long hours.
Lenovo Ideapad S340
As astonishing as it may sound, you can find a laptop with 8GB RAM, 1TB HDD, and a dedicated graphics card under Rs. 30,000! Easily one of the best laptops under 30000, the Lenovo Ideapad S340 is an absolute bargain at this price point. It is powered by the 7th Gen AMD APU Dual Core A9 processor and flaunts a 15.6-inch display, which helps when you are spending long hours on the laptop.
Now that you know about the best laptops for programming purchase your favorite model using the Bajaj Finserv EMI Network Card and convert the device's price into monthly installments.