Social media has completely transformed how we interact with each other as well as our customers. A considerable advantage of this is that it has made advertising much more accessible to small and medium-sized businesses. That's not to say that large firms don't need social media marketing, but the playing fields have leveled somewhat. While some of those businesses spend tens of thousands per month, a valuable reference for putting your budget together is the industry average that sits between 4,000-$7,000 per month, according to the Content Factory. A great way to keep your costs to a minimum, though, is with a free video maker. Follow this link to find out the different types of marketing videos you can create with easy-to-use templates.
Creating a Budget for Social Media Marketing
Before you get started, there are several things to consider when pulling together your budget to make videos, as detailed below:
Content creation
Tools and software
Paid Advertising
Partner with Influencers
Content Creation
Some years ago, you could get away with posting average content as long as you had all the right keywords. These days though, competition is fierce with people also searching for good quality content. Even Google has evolved its algorithms to check for quality rather than just content for its sake. This goes for both text and video content. It's therefore essential to use your video editor to create videos that answer what people are looking for. In terms of budget, though, you need to think about who will make your content and how much you might need to pay them.
Tools and Software
Many tools and software platforms can help you with your social media marketing, including the free video maker. Other tools include, for example, Google AdWords to search keywords, project management platforms like Trello, data analytics like Hootsuite, and many more. Some are free, and others come with a subscription fee. Either way, don't forget that many editing tools are also free to create stunning quality videos.
Paid Advertising
When you make a video, you should always start with organic social media content because it's highly cost-effective. If you have a spare budget, though, it's worth considering paid advertising. All the social media platforms offer some form of advertising so that you can easily create a campaign. Your first video would create curiosity, followed by strategically timed videos that reveal just how great your product is.
Partner with Influencers
The younger generation who grew up with social media are all essentially writers, publishers, and filmmakers. This has allowed them to grow followers through their videos online and other posts and images. Whole cultures and communities develop alongside these influencers, and they are therefore a great way to promote your brand. Of course, it's best to add those to your partner list who are the most relevant and in tune with what your brand represents.
How to Save Money with your Free Video Maker
You should always track your data and goals using an online video maker and launch any social media marketing. This allows you to keep fine-tuning your content and approach, although remember that quality is always key. Here are some tips to keep your budget to a minimum: 
Reduce production costs
Include stock photos and music
Direct email campaigns
Inspire user-generated content (UGC)
Refresh and resume your content
Reduce production costs
A free video maker helps keep your costs low. The great news is that it also guarantees you a professional output, and it's straightforward to use. You choose your video template, drag and drop any unique content and then use your video editor to include fun features. Moreover, you don't have to worry about any rights reserved on your templates.
Include stock photos and music
Most online video maker platforms offer a royalty-free library of images and music. It's, therefore, effortless to download your video with the right audio and visuals.
Direct email campaigns
Even in the world of social media, you shouldn't forget email campaigns. Once you've completed your video editing and shared it on all the proper channels, then you can send it out in an email. There's something personal about getting an email, and you can time it right to break up someone's morning from work. 
Inspire User Generated Content (UGC)
When you use a video editor, try to think about how to inspire people to support you so that they either comment or share your video. Perhaps you can even persuade happy customers and employees to be in your video? This usually builds trust and credibility for your brand.
Refresh Your Content
Overall, video increases purchases by 144%, according to Small Business Trends. So, even if you customize one of your online video maker templates, you're still likely to get a good engagement. You don't have to be a professional filmmaker to make a video that's fun and interesting. Don't forget that it's also elementary to use the tools to create videos. This means that you can tell a story spread out over time with several videos posted over a few weeks or months, for example.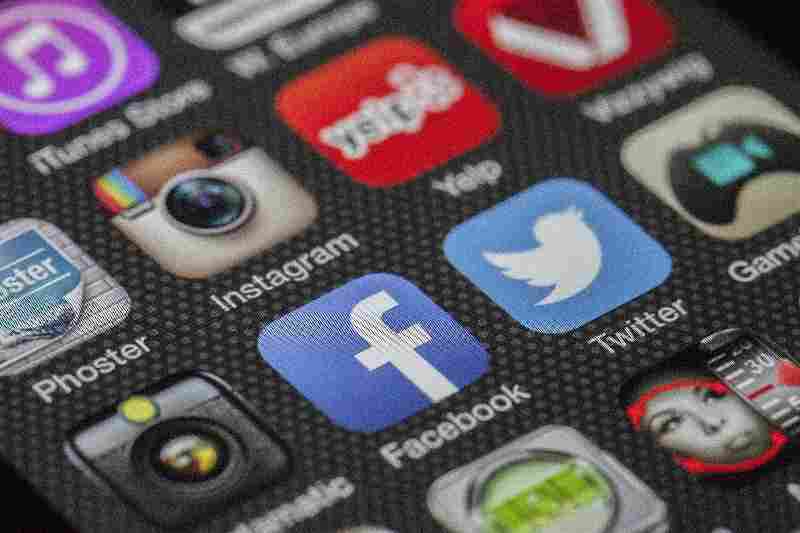 Parting Words on Using a Free Video Maker to Reduce your Social Media Marketing Costs
Social media has made marketing accessible to individuals and small businesses. It's no longer necessary to have budgets of millions of dollars. It's worth considering how much time and money you do want to spend. You'll need to think about who and how you're going to create content and then on which platforms and with what tools. Once you have a plan and know who you're going to target, make sure you leverage any free tools such as video editing platforms. From there, track your data, respond to comments and keep your content fresh and up to date. After all, the content will always be essential.