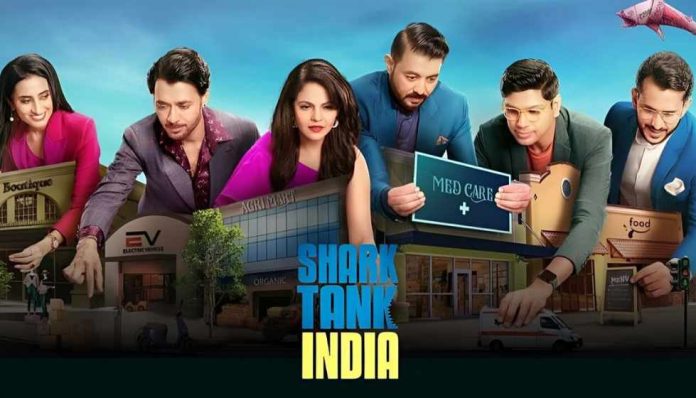 Shark Tank India is everyone's favourite reality show, based initially on the American reality show Shark Tank. At present, in 2023, Shark Tank India Season 2 is streaming.
In India, Shark Tank's first episode was aired in December 2021. At the show's start, only some of them know about Shark Tank India and what happens on the show.
But after the viral videos of Shark's Ashneer Grover and Aman Gupta on social media, most people started watching Shark Tank India season 1. When Shark Tank India season 2 arrived in 2023, everyone was excited to watch the reality show.
What is Shark Tank India?
Shark Tank India is a reality show based on business ideas, investments, and equity.
People come to Shark Tank India to show and reveal their business ideas and how much they are earning in profits and making in costs, and they expect a pitch from the sharks to invest in their businesses in return for equity.
Five or six sharks (investors) are available on stage. They ask everyone coming for money to expand their businesses about their capital, partners, losses, and year-end profits. If sharks like the business, they will invest in it and ask for equity from the owner.
If the pitcher likes the investment amount and equity percentage from the Shark, they say yes and make that Shark an investor and guide of their business.
To appear on Shark Tank India, business owners must first visit the Shark Tank India website and fill out a form with information about their businesses; the Shark Tank team then decides who to call and who not to call on the show.
Shark Tank India Cast
Firstly, people have yet to learn about the Shark Tank India Sharks, but after the success of this show, everyone knows the names and businesses of the Sharks.
Now, Shark Tank India has eight sharks (investors), but only seven are participating in the episodes of Season 2. The unavailable one is Ashneer Grover, famous for his dialogue (Ye Sab Doglapan Hai).
Ashneer Grover is the MD and Co-Founder of the BhartPe payments app. Due to some issues, he left BharatPe and has yet to get a call from Shark Tank India's makers. That's why he is unavailable on Shark Tank India season 2.
At present, the cast of Shark Tank India Season 2, also known as Shark Tank India Judge's Name is below:
1. Anupam Mittal is the founder of Shaadi.com and Makaan.com. He is also an angel investor and has invested in companies like Ola, BigBasket, SimSim, Rapido, Chalo, FarEye, Whatfix, and Quizezz. In Shark Tank India Season 1, he invested 5.4 crores.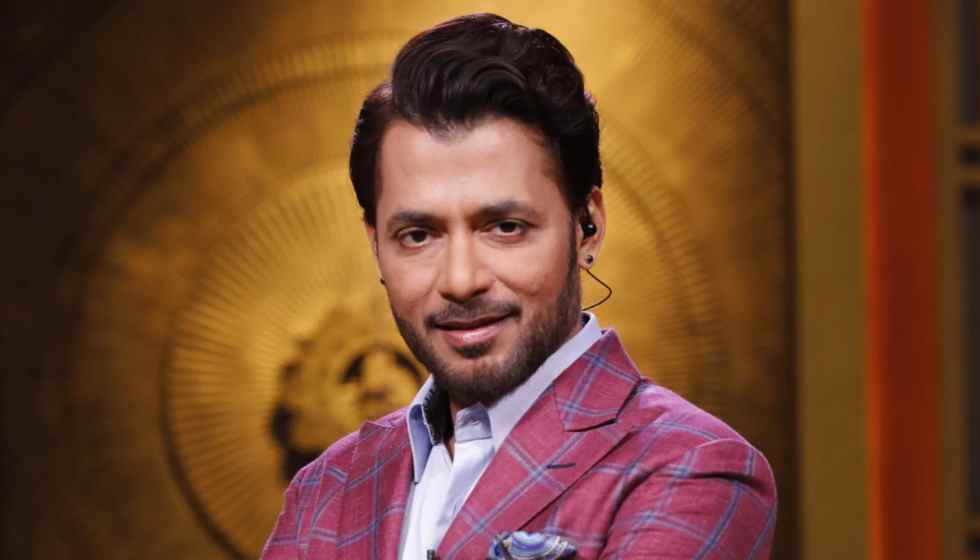 2. Aman Gupta is a co-founder and CMO at boAt Lifestyle. He invested in some of the most profitable businesses, like Shiprocket, Wicked Gud, Skippi Ice Pops, 10 Club, Freecult, Bummer, etc.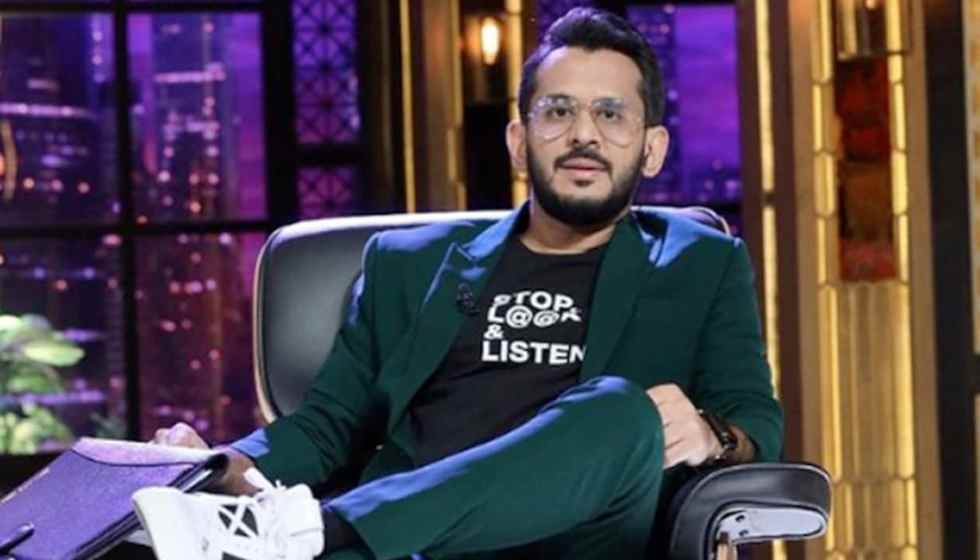 3. Peyush Bansal is a co-founder, chief executive, and people officer at Lenskart.com. He left his job as an ex-Microsoft employee to build an empire of online businesses selling spectacles and lenses named Lenskart.com. He invested in Medulance, Online Live Learning (OLL), Snitch, and other companies.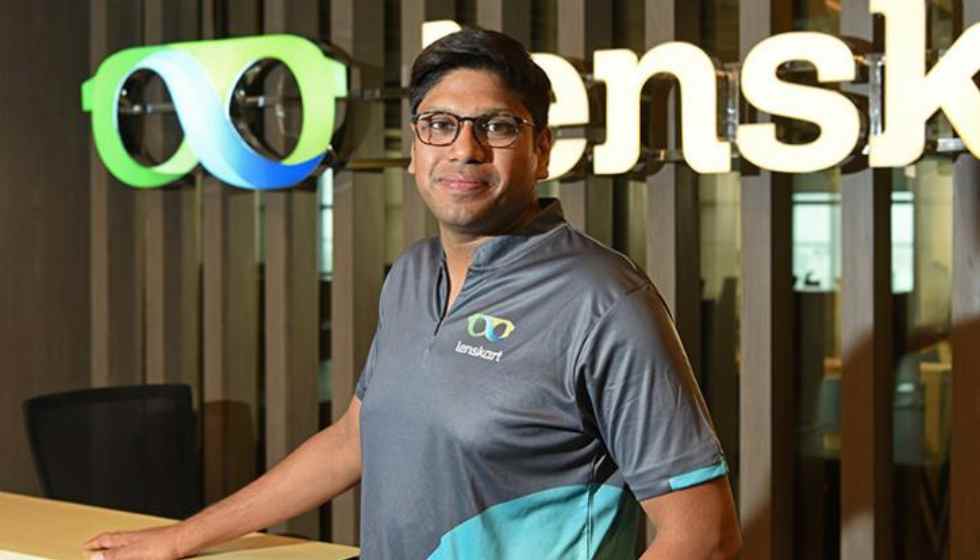 4. Ghazal Alagh co-founded the Mamaearth company with her husband, Varun Alagh. Mamaearth is India's first beauty and skin-care brand company. She invested in businesses like Uvi Health, The Sass Bar, Sunfox Technologies, Watt Technologies, Humpy A2, Gold Safe Solutions Industries, Wakao Foods, and Nomad Food Project.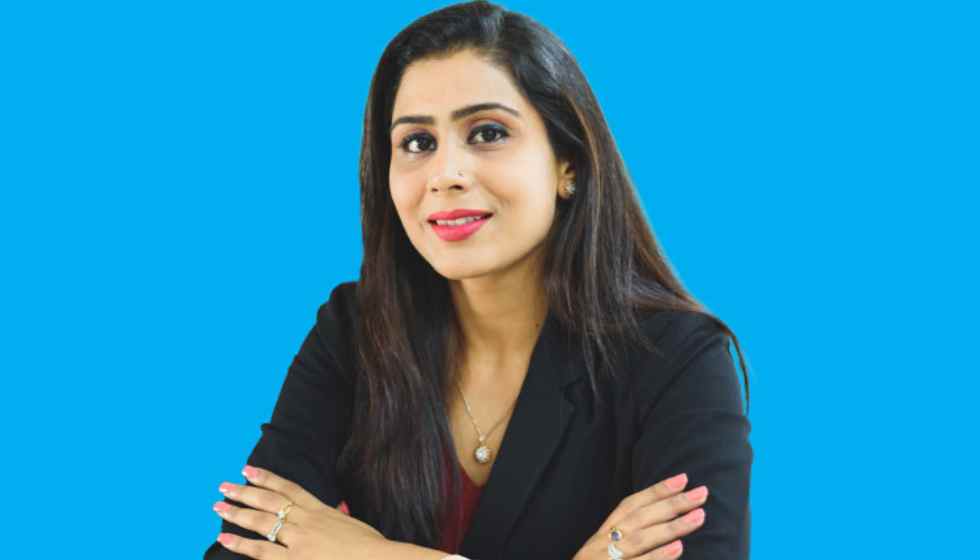 5. Namita Thapar is the CEO and executive director of Emcure Pharmaceuticals. Namita Thapar has invested in some startups: Brandsdaddy, Girgit, JhaJi Store, Bummer, Menstrupedia, COCOFIT, Beyond Water, Sunfox Technologies, Sneakare, TagZ Foods, Nuutjob, and some more.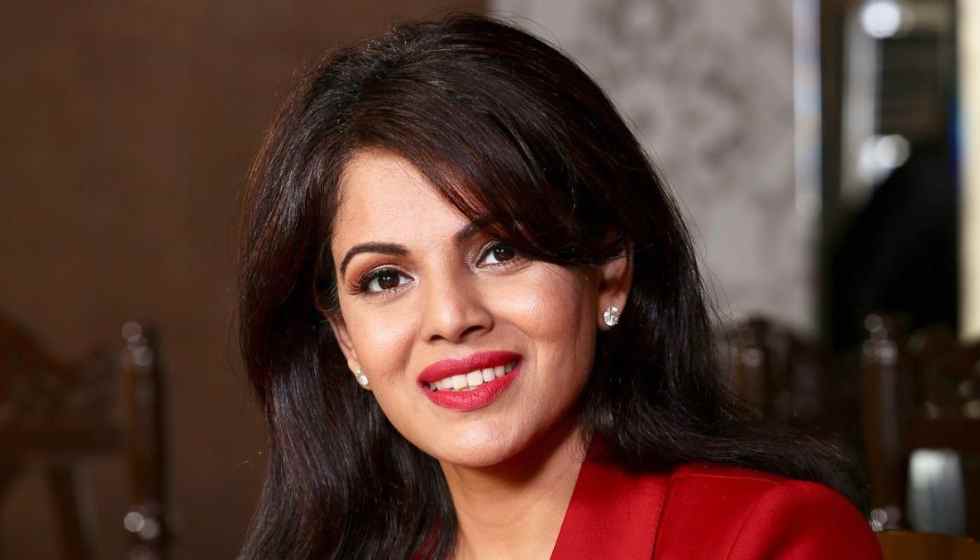 6. Vineeta Singh is an Indian entrepreneur and the CEO and co-founder of Sugar Cosmetics. She has invested in these startups: CosIQ, Heart Up My Sleeves, Jain Shikanji Masala, Booz, Skippi Ice Pops, Wakao Foods, BluePine Foods, Kabaddi Adda, Humpy Farms, and more.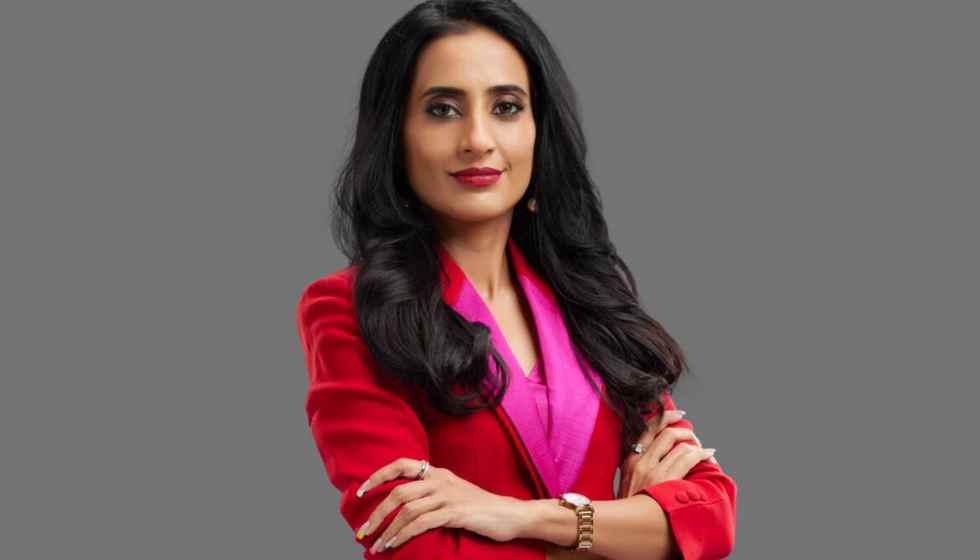 7. Amit Jain (Season 2) is a CEO and Co-Founder of CarDekho and has other ventures, including BikeDekho and CollegeDekho, as well as our acquisitions Gaadi.com and Zigwheels.
Amit Jain is the replacement for Ashneer Grover for Shark Tank India season 2.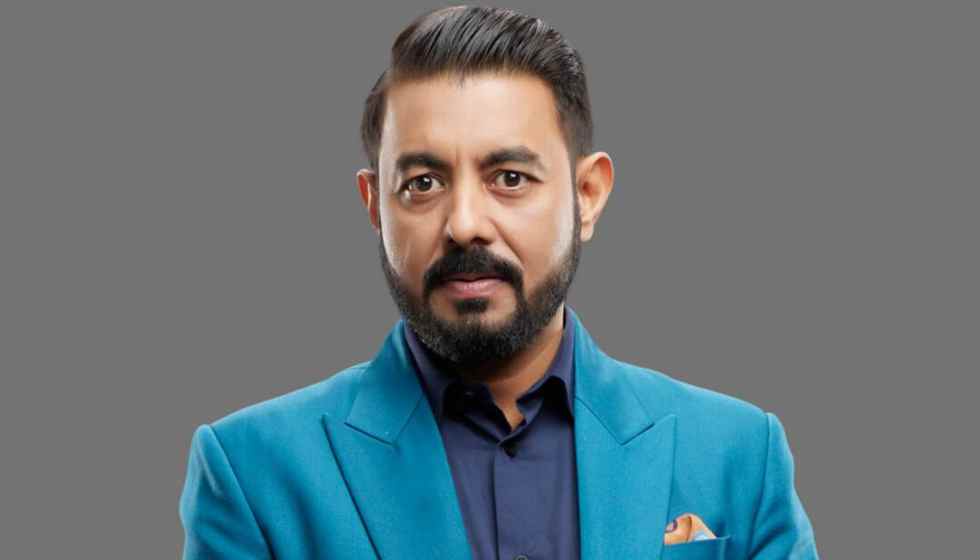 8. Ashneer Grover (Season 1) is the former co-founder and managing director (MD) of the Indian fintech company BharatPe; he also invested in some start-ups, Kredmint, Revamp Moto, Pre Seed Round, Big Bang Food Tech, TagZ Foods, Koo App, and some others.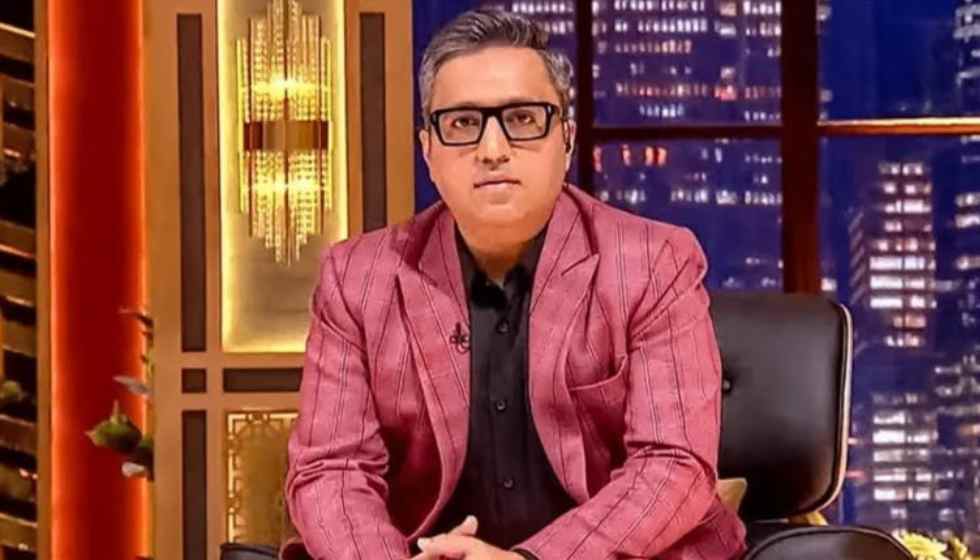 Ashneer was one of the best sharks I've witnessed till now because he was a genuine man who said what he thought.
Season 1 of Shark Tank got popular only because of Ashneer, and when he didn't appear in season 2, most of his fans commented on social media asking where Ashneer was and why he was not coming or appearing in season 2.
In a recent interview, Ashneer said, "All pitchers are coming to my side, and they want only me." That's why, this time, reality show makers are avoiding me so that every Shark can get business.
Shark Tank India Memes have become very viral, and Ashneer is the only man who got involved with the memes with his way of talking and strong words used by content creators and shared on Instagram and Twitter.
Shark Tank India Season 2 Release Date
Shark Tank India Season 2 premiered on January 2, 2023, on the SonyLiv app; at present, it is not available on YouTube.
To watch all the latest episodes of Shark Tank India Season 2, you must visit SonyLiv, a subscription-based platform.
How to Register for Shark Tank India Show
After watching the show, most startups want to come on the Shark Tank India show with their business ideas and look for money to invest in their businesses.
Many need to learn how to go into the Shark Tank India show, register, or the process.
To register for Shark Tank India, visit their website at www.sharktank.sonyliv.com. After visiting the website, you must enter your mobile number, generate an OTP, and enter your business and personal information.
There are a total of 10 steps to register. You have to fill out all accurate information after the team of selectors calls you and verifies it, and they will update you on your selection and inform you of the date to come if you are selected.
For Shark Tank India Season 3, you must register here following the same process.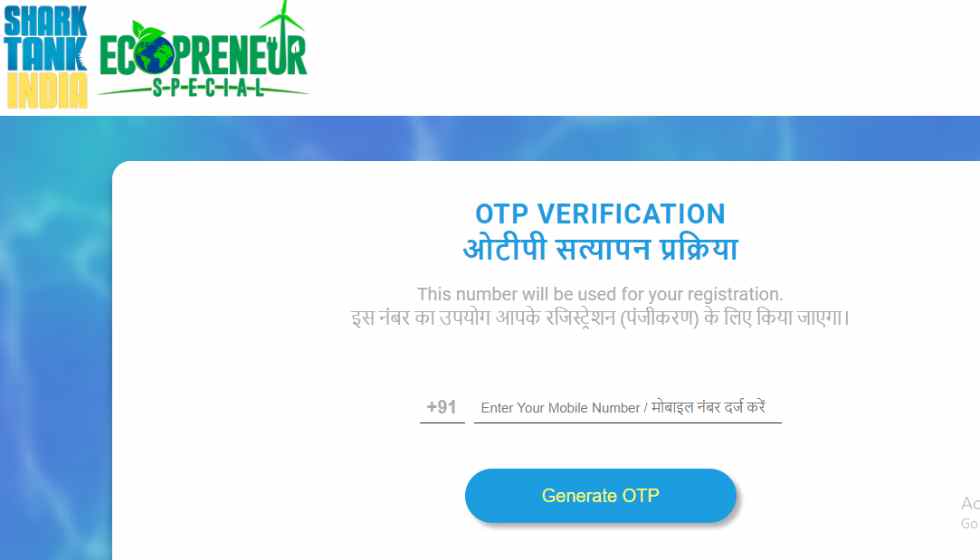 Shark Tank India Judge's Net Worth
Not every business makes profits, but that doesn't mean they aren't doing right by their customers; in every industry, there are profits and losses.
As per some reports, almost all of Shark's businesses are in the red, which means a loss; only Aman Gupta's boat company is in profit.
Anupam Mittal's net worth is around Rs. 185 crores.
Aman Gupta's net worth is around Rs. 700 crores.
Peyush Bansal's net worth is around Rs. 600 crores.
Ghazal Alagh's net worth is around Rs. 142 crores.
Namita Thapar's net worth is around Rs 600 crore.
Vineeta Singh's net worth is around Rs. 660 crores.
Amit Jain's net worth is around Rs. 2980 crore.
Ashneer Grover's net worth is around Rs. 790 crores.
The above-mentioned net worths are not official statements from the sharks; all the information is available online and is mentioned here through analysis.
Actual and accurate net worths of sharks are available only on their personal CA, who holds accounting of their profits and losses.
Where to watch Shark Tank India season 2
Shark Tank India Season 2 is premiering on SonyLiv on both the website and the app. And it is a subscription-based platform, so you have to pay to buy a package on SonyLIV.
Many are searching for Shark Tank India Season 2 downloads or to watch free Shark Tank India Season 2, but they are still looking for links to help them watch or download.
It is because it is only available on Sony Live and no other platform. Many people also search on YouTube to watch Shark Tank India 2, but it is not available there either. Only Season 1 episodes are available on YouTube.
The Shark Tank India official channel on YouTube will be uploading season 2 episodes for free after some months.
On YouTube and SonyLiv, you can download the episodes of Shark Tank India.
FAQ
Is Shark Tank India scripted?
These days, there are no reality shows; all are scripted and well-planned for TRP. While Shark Tank India is also in some ways scripted when it comes to pitching business ideas and offering investment, it's all real; only some of the scenes are scripted.
Who is the richest Shark on Shark Tank India?
Ashneer resigned from BhartPe, and some of the allegations levelled against him by BhartPe board members may mean that, due to such reasons, he is not available in Shark Tank India 2.
Who is the richest Shark on Shark Tank India?
According to internet reports, Amit Jain (CarDheko) is the richest Shark, but whether or not this is accurate information is still being determined.