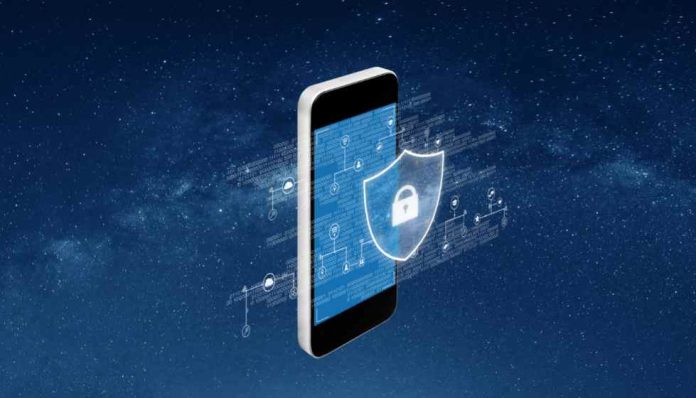 Tips to avoid losing your files or seeing your security or identity compromised. Consider these applications in addition to mobile insurance.
We use our mobile to pay, save and access the documents we work with, exchange information and contact others. The list for which our mobile is so important can be endless. This means that there is more and more insurance for mobile phones. But do you know that you can do a lot to prevent it?
Why should I keep my mobile device protected?
Many people do not apply security because they do not use their mobile for important matters such as paying, managing their bank accounts or storing documents. But keep in mind that:
You can be a victim of phishing, that is, passwords or personal data theft.
There are increasingly sophisticated fake programs or updates.
There may be security flaws, regardless of whether it is Android or iOS.
Mobile security could be compromised through a public WiFi network, even if it is only that of a hotel or supermarket.
Not to mention the economic value that a mobile can have and the sentimental value of the photos and videos we keep on it.
How to make a backup on mobile?
Whatever the reasons, having a backup copy of the mobile can always be of interest. Even if it is only for practical reasons, such as the phone numbers of our contacts.
Backup on Android
You can make backup copies of specific content such as photos, contacts, files, etc. But the easiest and most recommended is to back up with Google Drive. For it:
Go to Settings Google Backup.
Select "Create a backup now".
Now your data will be in Google Drive. When you switch devices, you can sign in to your Google account, access your backup, and restore it.
Backup on iPhone
In this case, you will use iCloud. Proceed this way:
Connect to the WiFi network.
Go into Settings, find your name, and select iCloud.
Choose "iCloud Backup".
Ensure the device remains connected to the WiFi network during the entire process.
When finished, check that the copy has been saved in "Make backup".
As you will see, you can also carry out automatic backups periodically by configuring it in settings. But remember that these copies will only be saved if WiFi is activated.
Recommended apps to protect my mobile
How to protect my mobile from hackers? Opt for one of the many apps for mobile security. Let's see some.
Apps to protect my mobile from spies
Is there an app to protect my cell phone from hackers? Here we recommend two.
AppLock
This App protects the applications you want, such as Facebook, Gmail, your contacts, etc.
Anti-Spy Mobile
If you want to know how to protect mobile devices from spies and receive a notification if there is a threat on your mobile, this is your App.
Apps to locate stolen mobile phone
Find my device (Google)
Also known as "Find my Device" in English, install this App to find stolen or lost phones and find them easily from any other device if you use Android.
Apple Find my
With an iPhone (or Mac, iPad, etc.), this will be your application. In addition, it has many other uses, such as putting a message for whoever finds your mobile or locating other users. You can also block it whenever you want.
Also, consider an app that takes a photo if your phone is stolen, such as the "Who took my phone?"
Apps to block stolen mobile
In that case, an app to locate a stolen cell phone will only do you a little good. You will need an app to block a stolen phone.
Find your mobile
It is not an application but a Google tool you can access online. In addition to locating your device, it will allow you to lock it quickly.
AppleCare
For Apple, you have an equivalent website, icloud.com/find. But having this App will also allow you to file a theft or loss claim if you have this coverage.
Recommended apps to protect my mobile
Avast Antivirus
Also known for its antivirus for personal computers, its App is not only an effective antivirus, but it will protect your mobile from spies, maintain your privacy, etc.
Norton Mobile Security for iOS
Effective antivirus for iPhones isn't free, but this is the best value for money for its effective coverage.
Mobile Insurance
Even though you follow all these measures, what happens if your mobile phone falls into the water? What if you lose it while you are travelling? Or has it been stolen, and you have blocked it too late? If you want to breathe easy, opt for insurance for your mobile. Whether you use your mobile at work or in your relationships, with this, you will protect your most valuable data.