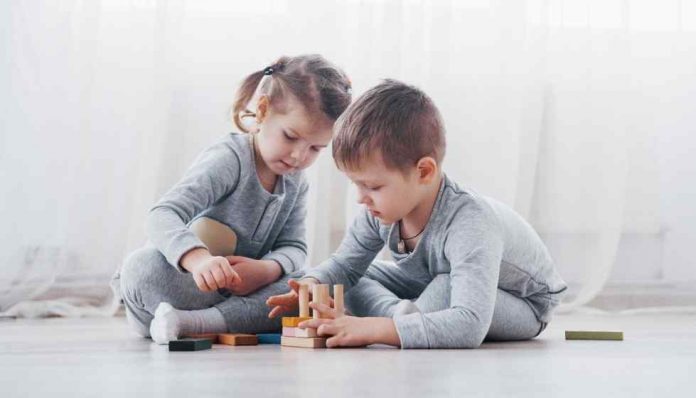 Your child may or may not know the right thing to choose when shopping. Usually, kids pick up what looks the best and do not bother much about whether they will feel comfortable or not when they wear it. This is why we always choose for our kids to feel comfortable and happy throughout the day. To make sure the children are comfortable, we must know how our kids like to spend their time.
If your kid loves sports and is full of energy all day round, track pants are a must-have. Track pant for kids works as playtime, daily and leisurewear options that are comfortable and easy on the skin. While buying for kids, it gets necessary to be extra careful with basics like track pants for kids. Here is a guide below to help you get a good pair of track pants, for which your child will love you.
Guide For Buying Track Pants for Kids
Always Go for a Trial
When you are at the mall or the retail store, always take the kids to trial before making a purchase. When kids are at a growing age, something that seems that it might fit may be too small for them so getting a trial is always necessary. Going for the trial once can reassure you that your child will be wearing it for quite some time, at least.
Also, kids are outright bold, and they do not have the filter that often stops adults from speaking the truth. What this means is the nature of the kids to be unabashedly truthful can be in your favour. Ask them if they feel comfortable or if the track pant fabric for kids feels itchy. It is always 100% that they will tell you about how they think, and based on that; you can decide whether to purchase the item.
Choose Bright Colours
Although not mandatory, choosing bright colours in track pants for kids is wise. Usually, jerseys, polos or the top-wear that kids wear with tracksuits are always in bright neon colours, so choosing bright and summery colours will help match. Additionally, choosing bright colours is a way to win them over instantly, as most kids want to explore different colours.
One of the practical reasons why you should bright colours is that it will help you spot your kid in the playground from a long distance. Keeping an eye on your child is a responsibility, and this hack will immediately make it easier to locate your child in a huge crowded space.
Remember The Topwear
Children these days take fashion seriously and would not compromise on how they want to look. They are easily influenceable, and once they see their peers wearing something that they haven't ever seen, they want it for themselves. If you are wondering how to avoid these sticky circumstances, there's only one way; to become your kid's fashion designer.
Here's what you need to do. Keep the top-wear colour/pattern in mind while getting track pants for kids; keep the top-wear colour/pattern in mind. Either this or you can get the bottom track pants, and the top wears from the same place to mix and match live. Play with colours and patterns and choose the one that you and your kid both like to avoid any tantrums from your kid later on in the future.
Lastly, Safety is Priority
Go for the track pant for kids made from a thicker fabric or material. As we talked earlier, if your child loves to play sports, the possibility of them getting bruises and cuts is high. While growing up, one always goes through some cuts and bruises, but it couldn't be any better if we could dull the impact and avoid getting deeper cuts and bruises.
Choosing a thicker fabric for the track pant will help your child avoid deep cuts and bruises, as the pants will also help absorb some of the impacts. Also, it is harder for any sharp stones and chips to poke through the thicker fabric so, you can imagine how a thicker material in track pants for kids can help save the day. 
Bottom Line
No matter how complicated shopping for your kids might be, it always feels wholesome to see your kids happy and frolicking. We wouldn't want to replace this feeling with any other, so shop for your kids as per the guide to make the best of your experience.