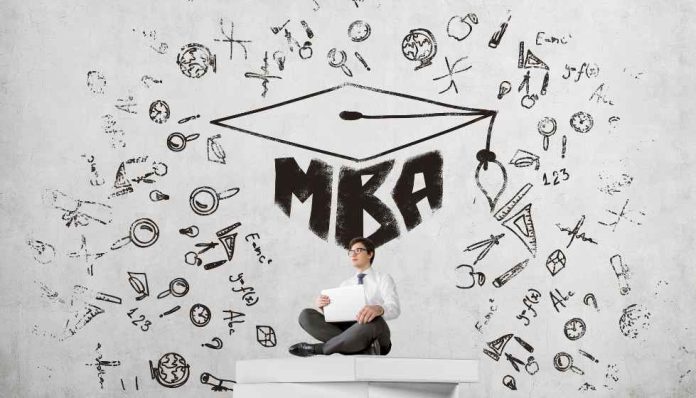 If you want to pursue a career in business administration, an MBA in Germany might be the right choice. In recent years, German MBA degrees have become popular and competitive, and many international students are pursuing them. Factors like the affordable cost of living and living in Germany, no tuition fees, international study experience, corporate funding opportunities, etc., make MBA in Germany a great experience.
There are several other reasons why Germany is becoming an increasingly popular destination amongst students across the globe. The country's storied past, diverse cultural offerings, exciting and active way of life, and internationally recognized degrees that guarantee excellent employment opportunities are highly attracting students. These reasons are enough to know whether Germany is good for Indian students.
Here are the most common advantages of studying MBA courses in Germany as an international student. Below is also discussed the admission process, as many students are overwhelmed with all the complex applications and other things.
Benefits of Studying MBA in Germany
1. Get a global perspective on business administration.
Compared to other countries, MBA universities in Germany offer more diverse curricula. This will help you gain incredible experience and build a strong foundation based on global case studies. Also, by meeting people from different countries, you will get a chance to understand business administration from various perspectives, developing a new attitude.
2. No tuition fees for MBA
Most MBA universities in Germany offer free MBA and other degrees; however, students are required to pay a nominal admission fee at the beginning of the term. Due to the high cost of higher education in many nations, students are attracted to pursue MBA in Germany.
3. Multiple options for specializations
Unlike UK, USA, and India, MBA universities in Germany offer a wide range of specialization courses. The study programs are structured and taught in a way that keeps up with the latest global scientific breakthroughs and prepares students for careers across different industries. Also, all students in Germany receive a standardized and globally recognized degree. The Bologna reform is now in effect at all German universities. Moreover, professors, facilities, and German institutions are top-notch.
4. Comparatively low cost of living
The cost of living in Germany is comparatively cheaper, and hence it is easy on students' pockets. Also, the standard of living is quite high; a global MBA or an international business administration degree guarantees jobs across multiple domains and industry sectors. Thus, an MBA degree from any university in Germany guarantees a high standard of life.
5. Courses are conducted in English; German is not mandatory
If you are going for an MBA in Germany, you no longer have to worry about a language barrier. All the classes in MBA are conducted in English. You can still learn German as an additional language to help you communicate. Learning a new language is always an excellent choice to improve your communication skills and open up professional opportunities.
6. Doesn't require work experience
To apply for MBA in Germany, students don't require any past job experience. Also, there are part-time MBA courses wherein students can work part-time and study for the rest of the time. For example, you can work as a student in Germany for up to 20 hours per week (or 120 full days per year). It works as a great opportunity to network and can help with your financial leverage. A part-time job will also boost your prospects of finding full-time employment.
7. Student Visa carries various advantages.
Another great advantage of studying MBA in Germany is that students can enjoy multiple benefits of the student visa. Your visa application may require significant documentation and may take a few months to process. With the residency permit in hand, you'll be able to visit any of the Schengen Area nations visa-free for your stay.
8. Globally recognized degree
Germany's education system is designed to match all the modern scientific developments for students to be able to meet global challenges confidently. German MBA degrees will be recognized globally, which is one of the benefits of studying there. Consequently, their degrees will be valued in many other countries, giving them a good start in their international careers.
How to Apply for MBA in Germany?
As a central body does not regulate German universities, the requirements for an MBA in Germany vary from one university to the other. Only some institutes might conduct an entrance exam for admission to an MBA program. However, the generalized criteria for pursuing MBA in Germany are:
A bachelor's degree is equal to a German Bachelor's degree in relevant subjects.
A valid score in GMAT/GRE/IELTS/TOEFL as different university accepts the score of the different exams. Also, since most German universities only require a TOEFL score, it is possible to apply for an MBA in Germany without GMAT.
Although most universities in Germany offer the MBA program in English, it is better to have proficiency in the local language, as instructors often tend to converse in German.
For Indian students, a minimum of 60% aggregate academic score is.
Applying for an Executive MBA in Germany must be employer-sponsored and need at least 2 years of past work experience.
 Additional tips for pursuing MBA in Germany
We advise you to research the MBA programs offered by Simplilearn in Germany. This edtech company offers the best degrees and reputable certifications. They have a dedicated team of administrators to understand the program. Additionally, they help you find employment since you can apply for a work visa after completing your studies for 18 months. It will also expose you to the corporate world and a global network.
The other forum is upGrad Abroad which offers a distinctive portfolio of professional degrees in a blended model through collaborations. These programs provide a golden opportunity for learners to leverage online learning flexibly and affordably.
So to conclude,
If you still need clarification about attending a German university after reading this, I hope you'll reconsider after considering all the opinions presented here. You now understand why it may be a good plan for overseas students to enroll in a German university. Exploring a new country is a significant first step towards building an empire for yourself. Germany must be at the top of your list of study-abroad destinations since it has a reasonable cost of living, great chances for students to earn money while in school, and promising career prospects. Also, select the best course in Germany to stay calm with choices.