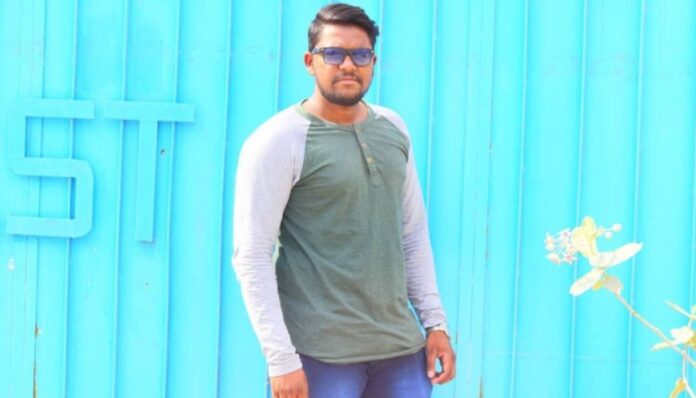 Mubeen Jazlaan is a blogger from Hyderabad, India, he is passionate about writing trending technology and lifestyle things on his websites.
Mubeen was born and grew up in Hyderabad (R.C.Puram), Telangana. He is just 24, completed MBA and started doing blogging. 
Mubeen Jazlaan is passionate about blogging, and he chose to blog when he got to know about how to earn money online from the internet; he got that idea when he was pursuing his MBA and thinking about what to do next. 
He is an SEO Analyst (Search Engine Optimization) and works in a private organization; (SEO is the Digital Marketing module).
Mubeen Jazlaan the name "Jazlaan" is not his certificated or birth name he just added this Jazlaan to his name Mubeen.
Mubeen's real name is Shaik Abdul Mubeen. It's not like he doesn't like his full name, just simply for a uniqueness he added the name Jazlaan.
Many may don't know what the meaning of Jazlaan is, Jazlaan meaning is "Happiness", and the meaning of Mubeen is "Clear".
His hobbies are cooking and eating different types of foods, including veg and non-veg and interested in photography and travelling with friends and family.
As an Internet Savy mubeen is mostly active on his social media platforms, mubeen's primarily active on Instagram.
Mubeen Jazlaan Education:
Mubeen completed his schooling at Sri Vivekananda High School, R.C.Puram, Telangana, India in 2012.
He did his 11th, 12th, B.Com and MBA from the local Hyderabad colleges.
He learned many things and gained knowledge from his school and Intermediate college.
Why Mubeen Choose Digital Marketing?
Jazlaan always wanted to be unique, and he always used to think about the uniqueness that's the reason he chose Digital Marketing.
Before entering the Digital Marketing world, Jazlaan shared comedy Memes on his Instagram, Facebook during his college days, after some days he left this meme's things.
After completing his MBA exams in 2019, he learned digital marketing, SEO from a trainer, created a website and started blogging (Writing Content or sharing a text, images, and videos on the Internet).
It's not much easy to learn and do practical work, it takes some time to understand and do practical work.
Digital Marketing is a field of full opportunities, you'll find many job opportunities, even if you are not interested in the job working under the one you can do freelancing. You can earn money by sitting in a home.
Moving on days, Digital Marketing is going to rock the world.
What is blogging?
In simple words, blogging is writing about something(topic) on the website(WWW) is blogging. Creating your content(Text or Images) and publishing it on your website so that other peoples can learn or read from your website.
Blogging is all about providing information to the users searching their queries on search engines like Google, Yahoo, Bing, and many.
Read What Wikipedia says about Blogging: A blog is a discussion or informational website published on the World Wide Web (WWW) consisting of discrete, often informal diary-style text entries. Posts are typically displayed in reverse chronological order so that the most recent post appears first, at the top of the web page.
What Mubeen says about earning money from blogging?
There are many things to say, but I only say one thing: (there is a lot of money $$$$$$$ in blogging).
If you are new and want to start your journey in blogging, one tip for you don't dream big that you can buy a big luxury house with your blogging money; start with a bit of dream that you will buy your favourite bike or car from your blogging money.
When you know how to earn money and not work hard, you are a failure.
REMEMBER one thing it takes time for growth, you have to work very hard, sleepless nights, no gathering with friends no weekend with your family or friends, you have to focus on your work for specific days, after that you can see the result it will be boom, you'll start receiving $$ (I already experienced this).