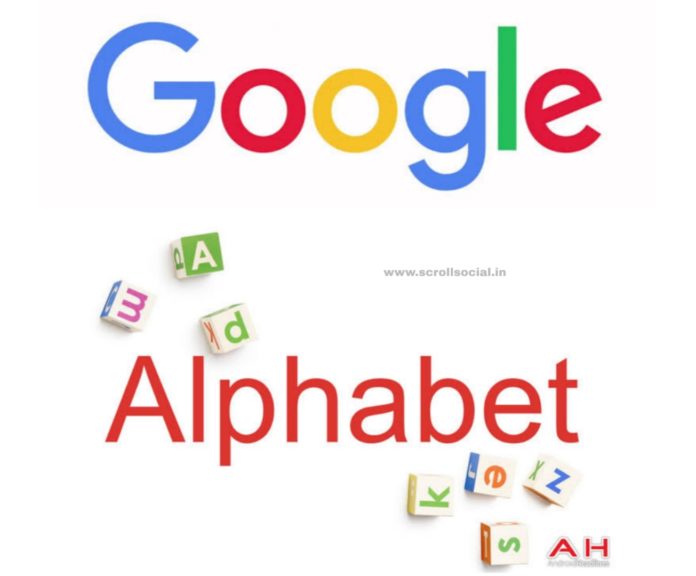 How and When Alphabet Inc Founded
Alphabet Inc. is an American multinational Company. It is a combination of multiple business entities operating in entirely different industries under one corporate group.
The Headquarter of Alphabet Inc in Mountain View, California. It was founded through a corporate management term for the act of reorganizing the legal, ownership, operational, or other structures of a company for the objective of making it further profitable of Google on October 2, 2015.
Alphabet Inc became the parent company of Google and several former Google subsidiaries.
Alphabet Inc Founders
Lawrence Edward Page also is known as Larry Page. He is the co-founder of Google and other subsidiaries of Alphabet Inc. Larry Page completed his Education from the University of Michigan (BS), Stanford University (MS). He is also the Co-Inventor of PageRank. As of October 2019, Larry Page is the 9th-richest personality in the world, with a net worth of $55.8 billion.
Sergey Mikhaylovich Brin is also known as Sergey Brin. Sergey Brin is the co-founder of Google and Google X, X Development is an American semi-secret research and development facility and organization founded by Google in January 2010. Now present in 2019 operates as a subsidiary of Alphabet Inc. Brin Completed his Education from University of Maryland (BS), Stanford University (MS). Brin Mother was a researcher at NASA's Goddard Space Flight Center. As of October 2019, Sergey Brin is the 10th-richest person in the world, with an estimated net worth of US$53.8 billion.
Stepped Down from positions: Larry Page stepped down as a CEO of Alphabet Inc on December 04, 2019, and Sergey Brin also stepped down as a President of Alphabet Inc on December 03, 2019. At present Sunder Pichai is CEO of Alphabet Inc.
Sunder Pichai the CEO of Alphabet Inc, Google
Sunder Pichai completed his Education from Stanford University (MSc), The Wharton School (Business Management, Master of Business Administration), Indian Institute of Technology Kharagpur (1989-1993 Bachelor of Technology in Metallurgy). Sunder Pichai joined Google in the year 2004, 2011 to July 2013, he served as Director of Jive Software. In August 2015 Google announced that he is the New CEO of Google. At present in 2019 Sunder Pichai is also the CEO of Google parent company Alphabet inc.
Alphabet Inc Subsidiaries
Google LLC: Google LLC is an American multinational technology company that concentrates on Internet-related services and products, which combine online advertising technologies, search engines, cloud computing, software, and hardware. It is considered one of the Big Four technology companies, alongside Amazon, Apple, and Facebook.
Google Fiber: Google Fiber is a share of the Access division of Alphabet Inc. It affords fibre-to-the-premises service in the United States, providing broadband Internet and IPTV to a small and moderately increasing number of locations.
Calico: Calico LLC is an American research and development biotech company by Bill Maris and supported by Google to combat ageing and associated diseases.
Capital G: CapitalG (formerly Google Capital) is a private equity firm under Alphabet Inc it concentrates on larger, growth stage technology companies, and invests for profit rather than strategically for Google.
Chronicle Security: Chronicle Security is a cybersecurity company that is part of the Google Cloud Platform. Chronicle creates tools for businesses to stop cybercrime on their platforms.
DeepMind: Is an Artificial intelligence company, DeepMind has created a neural network that learns how to play video games in a fashion similar to that of humans as well as a Neural Turing machine.
GV: Formerly Google Ventures, is the venture capital investment arm of Alphabet Inc. That provides seed, venture, and growth-stage funding to technology companies.
Jigsaw LLC: Formerly Google Ideas is a technology incubator created by Google, and currently operated as a subsidiary of Alphabet Inc. Jigsaw is committed to understanding global challenges and applying technological solutions, from "countering extremism", online censorship and cyber-attacks, to protecting access to data.
Loon LLC: Working on providing Internet access to rural and remote areas. The company uses high-altitude balloons in the stratosphere at an altitude of 18 km (11 mi) to 25 km (16 mi) to build an aerial wireless network with up to 4G-LTE speeds.
Makani Technologies LLC: Develops airborne wind turbines. Makani Technologies is a leader in the development of airborne wind power extraction systems.
Sidewalk Labs: Urban innovation organization. Its goal is to improve urban infrastructure through technological solutions and tackle problems such as the cost of living, efficient transportation, and energy usage.
Verily: Verily Life Sciences, also known as Verily, a research organization devoted to the study of life sciences.
Waymo LLC: It is a self-driving technology development company. Waymo started a limited trial of a self-driving taxi service in Phoenix, Arizona, users in the Phoenix metropolitan area use an app to request a pick-up.
Wing: Develops technology of drone-based delivery of freight. As of January 2019, Wing began carrying take-out food and beverages out of its search facility in Bonython, Australia as part of a pilot program.
While many companies or divisions already a part of Google became subsidiaries of Alphabet, Google continues the umbrella company for Alphabet's Internet-related businesses. These include generally used products and services long associated with Google, such as the Android mobile operating system, YouTube, and Google Search, which remain direct components of Google.
Profits: As per its 2017 annual report, 86% of the Alphabet's revenues grew from Performance advertising through user clicks using Adsense and Google Ads and Brand Advertising of these, 53% occurred from its international operations. This translated to total revenue of US$110,855 million in 2017 and a net income of US$12,662 million.
The year 2019: As of 2019, Alphabet Inc is ranked No. 15 on the Fortune 500 rankings of the largest United States corporations by total revenue.
https://youtu.be/U-qQeIXi4So