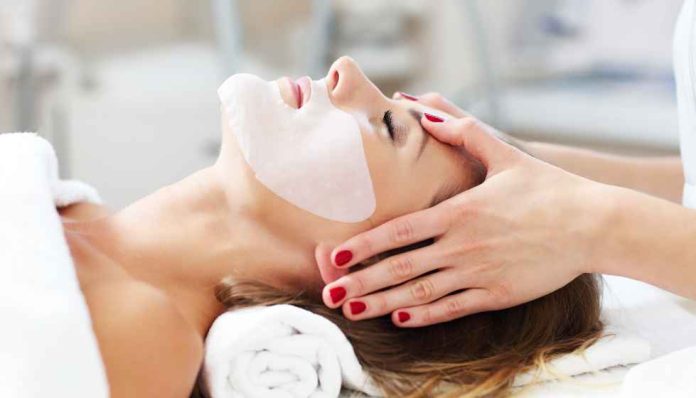 Blonde hair makes us think of summer, parties and vacations; your look must always be up to the adventure.
If you also have blonde hair, take the opportunity this summer to pamper yourself with beauty tricks that highlight your beauty, in combination with Cosanzean locks, as if kissed by the sun's rays.
1. Tinting for a splash of color
You can make minor changes to the color, using semi-permanent paint (tinting) in pastel colors: pink, blue, and purple, depending on your preferences. They will perfectly catch light blonde shades and provide an average coloring lasting several weeks (depending on how often you wash your hair).
On the other hand, if you think that blonde hair (especially dyed hair) has lost its shine and taken on a slightly yellowish tint, refresh your shade using a gray-toning shampoo. It will refresh and even out your color, giving your hair a natural shine with silver reflections while protecting both the hair and the color. You can use it alternately with your regular shampoo once or twice a month. Once you have achieved the desired result, stop using the tinting shampoo.
2. Pay attention to skincare
If you have blonde hair and especially fair skin, any imperfections will be easier to see in such situations. Take care of your skin and ensure proper hydration (both by drinking water and using the right creams). In addition, don't forget the SPF cream – dermatologists and beauticians recommend always using it, even in the cold season. Still, summer should not be missing from your skincare and preparation routine.
And to not burden your skin too much when you go out, choose a foundation or BB cream with light to medium coverage. Please do not overdo it with the rest of the makeup either, to let the skin breathe and prevent the appearance of various imperfections.
3. Useful makeup tricks
In addition to what I said earlier, we now move on to contouring. Look for a contrast between your hair and skin tone, adding a splash of color using a matching bronzer or blush.
Do not overload the eyes, especially with very dark shades. In such cases, you will create too strong a contrast. Choose a light smokey eye in nude or gray shades, and for extra color, combine various colored shades (pastel for a daytime look, more romantic, intense/neon for a vibrant look, ideal for going out at night). Avoid black mascara, especially during the day, and choose brown shades.
4. Don't forget your eyebrows
Suppose your natural hair is darker, and you've dyed it blonde (especially a light shade). In that case, creating too much contrast between your hair and eyebrow shade is possible. Even if it doesn't have to fit snugly, it's not recommended to be too tight.
For a harmonious look that perfectly matches your features, it is ideal for lightening the shade of your eyebrows so that they are 1-2 shades darker than your hair. Suppose you have lighter and/or sparser eyebrows. In that case, you can use makeup techniques (a combination of an eyebrow color corrector and an eye pencil in a light or even white shade). But if you have a darker shade, you can bleach them with a face cream with bleach or, ideally, at a beauty salon.
5. Protect your hair (and blonde) from heat and sun
These tips apply to protect your hair, especially if you have dyed blonde hair – both to keep your hair healthy and enjoy long-lasting color. And when we talk about heat, we mean both heat-based styling and drying devices and the harmful effects of the sun's rays.
Try to style your hair as naturally as possible – you can use curlers or special bands (magic rope type) for curls. However, use heat-protectant lotions or hair sprays if you must use a curling iron or flat iron (or even a hair dryer). Similarly, you can use special hair protection sprays against the sun's rays. But keep this detail in mind: dyed blonde hair that comes into contact with SPF body/face lotions can lead to slight discoloration of the hair. Last but not least, ensure your hair is properly hydrated by using conditioner and/or a hair mask after washing it with your favorite shampoo.
With our beauty tips this summer, you can pamper your blonde hair and enjoy a wonderful look. Pay the necessary attention to these aspects related to beauty and take care of your skin and hair properly!