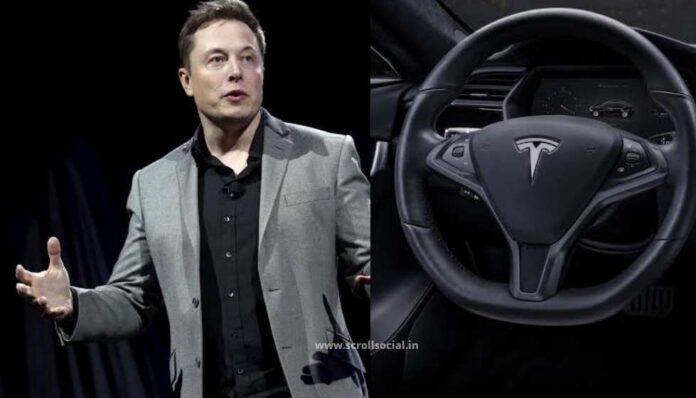 Elon Musk is now the world's richest person, Elon Musk pushed Amazon CEO Jeff Bezos as the wealthiest person in the world on Thursday, he becomes the world's richest person, as his net worth crossed $185bn, reported Bloomberg news.
The SpaceX and Tesla entrepreneur was rolled into the top place after Tesla's share price increased on Thursday. He takes the top spot from Amazon founder Jeff Bezos, who had held it since 2017.
Jeff Bezos gave a 4% stake in the business to his ex-wife MacKenzie Scott after they separated, which helped Mr. Elon Musk overtake him. This is also one reason behind Elon Musk becoming the world's richest person.
According to the report, Elon Musk's net worth now stands at $188 billion, $1.5 more than Jeff Bezos. Tesla shares are currently up over 5.50 percent, trading at just short of $800.
His good luck began in 2020, and his net worth has grown by over $150 billion in the last 12 months, presenting it as one of the fastest round of wealth creation in history.
May not that Elon Musk had shifted the second-richest man in the world earlier in November 2020.
Musk's electric car company Tesla has grown in value this year and hit a $700bn market value for the first time on Wednesday. That presents the car company worth more than Volkswagen, Toyota, Hyundai, GM, and Ford.
Higher optimism on Wall Street about Tesla, the company's inclusion in the S&P 500 Index, and a steady profit run improved significantly in increasing Elon Musk's net worth.
The real gainers were the top 30 names on the Bloomberg Billionaires Index. The top five on the list now have a net worth of over $100 billion, while the next 20 are worth at least $50 billion.
Daniel Ives, an analyst with Wedbush Securities, wrote: "A Blue Senate is very bullish and a potential 'game-changer' for Tesla and the overall electric vehicle sector, with a more green-driven plan now absolutely in the cards for the next few years."
Presumed electric vehicle tax credits would profit Tesla, "which remains to have an iron grip on the market today," he added.