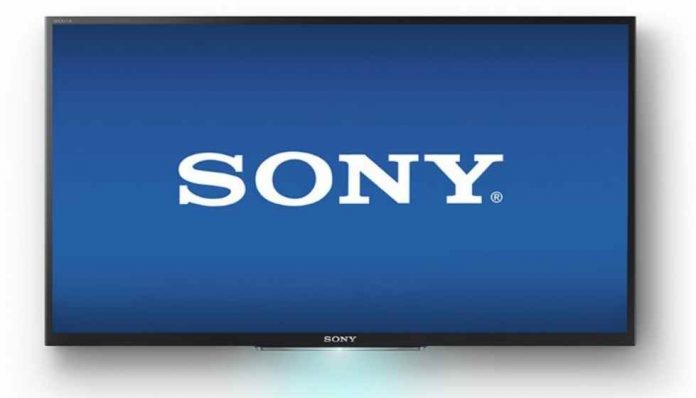 Owning a television with good picture quality and pitch-perfect sound can enhance your movie nights at home. To fully enjoy your TV watching experience you must find the perfect television available within your budget.
There are many brands available in India if you are looking for a new TV. But one brand you can look up to is Sony. Sony has been making televisions for decades, and it's a known fact that Sony TVs have set very high standards in terms of features and quality.
We will help you identify the best Sony TV model for you and also help you get it at low prices. But before all that, you need to know what features to look for in a television. Do remember that your Sony TV is directly proportional to the kind of features it boasts.
Size: A perfect TV size is one that fits your room. So, whether it's a 40-inch, 43-inch, or 50-inch model, it all depends on the size of your room and where you plan to place it.
Resolution: There was a time when Full HD (1080p) TVs were coveted devices. But now TVs are available with resolutions as high as 4k. This will make images pop out even on massive 65-inch displays.
Display type: These days the latest QLED displays are all the rage. But you can safely go for options like LED, LCD, or OLED without any issues. Basically pick a display that is aligned to your spending power.
Refresh rate: A higher refresh rate guarantees smooth motion for everything you watch and experience. This is particularly important if you watch a lot of sports on your TV.
Sony has established itself as a trend setter in the global television industry. Its TVs feature a high-quality build, crisp and clear sound, and the best picture quality. All these features come at a premium Sony TV price.
Here are some unique innovations found in Sony TVs across price ranges:
Wedge shape design: Blending aesthetics with practicality, this sleek shape accentuates the screen and enhances the speaker's sound. It also saves space.
Dynamic Range Contrast: Sony's 4K processor provides the highest picture quality with vibrant colours and the deepest blacks.
Smart TV: Sony offers traditional as well as smart Android TVs that allow you to access the Internet, use voice searches, download Chromecast, and more.
High resolution audio: The sound from a Sony TV will make you feel like you are attending a live concert.
Matching accessories: Sony also creates soundbars, speakers and a wide range of other accessories to complement your TV.
After-sales service: Sony has a wide network of distributors and authorized service centres. Thus, you will not face any problems if ever your Sony TV needs to be looked at by a service professional. Finding replacement parts for your Sony TV is also quite easy.
The Sony TV price is usually slightly higher as compared to TVs from other brands. But here are some good Sony televisions that will fit your budget.
Sony Bravia (32W6103)
32-inch screen with HDR support and 1366 x 768 pixels resolution.
Sony's X-Reality Pro Engine.
HD-Ready LED TV.
Supports Wi-Fi and Ethernet.
Smart TV runs Netflix and YouTube.
Sony Bravia (KDL-32W600A)
HD ready 32-inch LED TV.
16:9 aspect ratio with 3D comb filter.
Only 69 mm slim.
5.1 Stereo Surround Sound.
Wi-Fi connectivity with Facebook.
Sony Bravia (KLV-40R352F)
40-inch LED television.
1080p Full HD resolution.
10W Surround Sound with Clear Phase Technology.
Wi-Fi connectivity with 2 HDMI ports.
Linux-based Smart TV.
Sony Bravia (KLV-40R252G)
Full HD resolution with Clear Resolution Enhancer.
Ideal TV for living rooms.
50 Hz refresh rate for smoother images.
40-inch screen size.
20W Open Baffle Speaker.
Sony Bravia (KDL-43W6603)
Full HD LED TV.
Vibrant 43-inch screen.
16:9 aspect ratio with Direct LED backlight.
X-Reality Pro Engine with Frame Dimming.
2 in-built speakers with Auto Volume Leveller and Clear Voice 3.
Smart TV with Bravia Sync and Screen Casting features.
Now that you are aware of what Sony TVs offer, you would be in a better position to choose a good model for yourself. Do remember that all Sony TVs come with high quality components that will keep you entertained for years.
Summary: If you are worried about the Sony TV price, you will be pleasantly surprised to know that some Sony models are within your budget. These TVs come with high-quality LED displays, booming speakers, and a wide range of smart features. This guide will help you identify the key features that you should look for when going for a new television. We will also look at the top Sony TV models in the Indian market that you can choose from depending on your spending power. Happy shopping!
Don't forget to use the Bajaj Finserv EMI Network Card to shop for your favourite Sony television.
You can also get the best Sony TV price on No Cost EMI at the Bajaj Mall.
The practical way of purchasing a Sony TV in India
The Bajaj Mall is the ultimate shopping platform for all kinds of home purchases. New and registered EMI Network Card users can buy the best TV in a hassle-free manner on No Cost EMIs. The EMI Network Card is a unique digital card that offers a pre-approved loan limit of up to Rs. 4 lakh and enables you to purchase your preferred product without the compulsion of clearing the total product price at once. You can also customize your repayment terms, with tenors ranging from 3 months to 24 months.