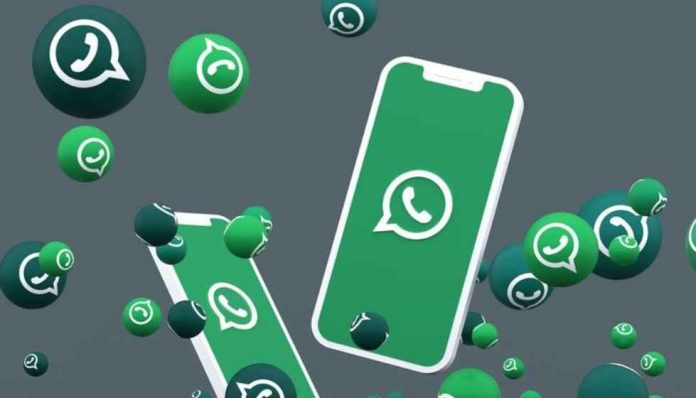 The popular instant messaging application continues to modernize. It has added some function that bets more on the image than the text.
WhatsApp is one of the most used mobile applications in our country. The convenience of sending an instant message to anyone whose phone number we have and that it arrives at the moment, being free, is the most significant advantage of using the network that belongs to Meta, Mark Zuckerberg's company to which Facebook also belongs and Instagram.
As most of the faithful users of WhatsApp will know, updates and improvements have been taking place for several years, including some that are widely used, which today seem familiar to us but only existed after. An example of this could be voice messages or stickers.
But WhatsApp continues to evolve and add new features to improve the user experience of anyone who has it on their mobile. Thus, the latest addition is in the line of voice messages but betting on the moving image. This newest addition is video messaging.
Many may think that videos have been able to be sent for many years. Still, this incorporation has different functionality than any video sent. Video messages, like voice messages, will be able to be sent much more quickly and directly, following almost the same operation as these widely used audio notes.
How does the new addition of Whatsapp work?
Thus, an instant video recording button will be added to the WhatsApp interface, with a camera icon where the audio button is, a function that can be changed with a single touch. By keeping this new button pressed, a video will begin to be recorded that can last a maximum of 60 seconds. Among other options, you can also choose whether the video is made with the front camera or with the external one.
In addition, following the trend of voice notes, the option to cancel the recording is included by sliding your finger to the left and continuing it without holding down if you slide up. Before sending the video, you can watch it and/or send it to the trash if you are unsatisfied with the result. This feature can help prevent you from accidentally sending video messages.
For those who receive it, when clicking on it within the chat itself, it will play automatically without audio, having to press in the center of the recording to activate the sound, something to be thankful for so as not to surprise us if we are in a public place or if we are caught clueless. To show us ​​what these audio messages will look like, Zuckerberg has shared a video on his Facebook where he shows this novelty.
As you can see in this demo, the new video messaging feature is much faster and easier than sending a video from our gallery or recording it from the WhatsApp camera; plus, it's designed for quick responses that provide more information than texts. Simple or voice notes. According to the CEO of Meta, this feature will be available in the coming weeks for all WhatsApp users who update the application.